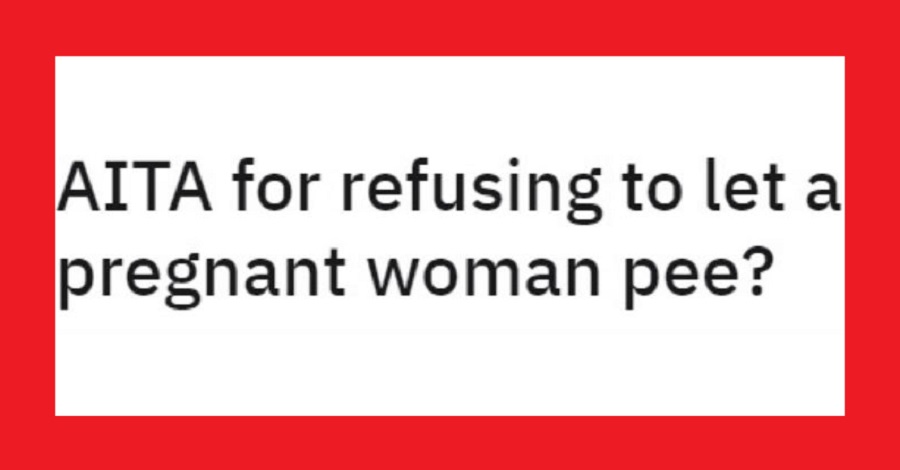 A teacher that has refused a pregnant woman who urgently needed to use the bathroom has taken it to Reddit to ask if she's in the wrong for doing so.
The teacher wanted to stay anonymous, so she went by the Reddit name "throwaway3920912", and they shared that they're a 6th-grade teacher at a K-6 elementary school. They were working late a few days ago, and as they were getting ready to leave, they noticed a woman at the front door.
They asked the pregnant woman of what she wanted, and she said that she was out for a walk and she had to use the bathroom. The teacher, however, told her that they cannot allow anyone in the building for that reason. They shared that they now feel awful for not letting the pregnant woman use the bathroom, but shared that it's school policy that they're absolutely not allowed to let anyone in the school if it's not a student, and every visitor must have an ID and must be checked into the main office.
Check out the story for yourself below: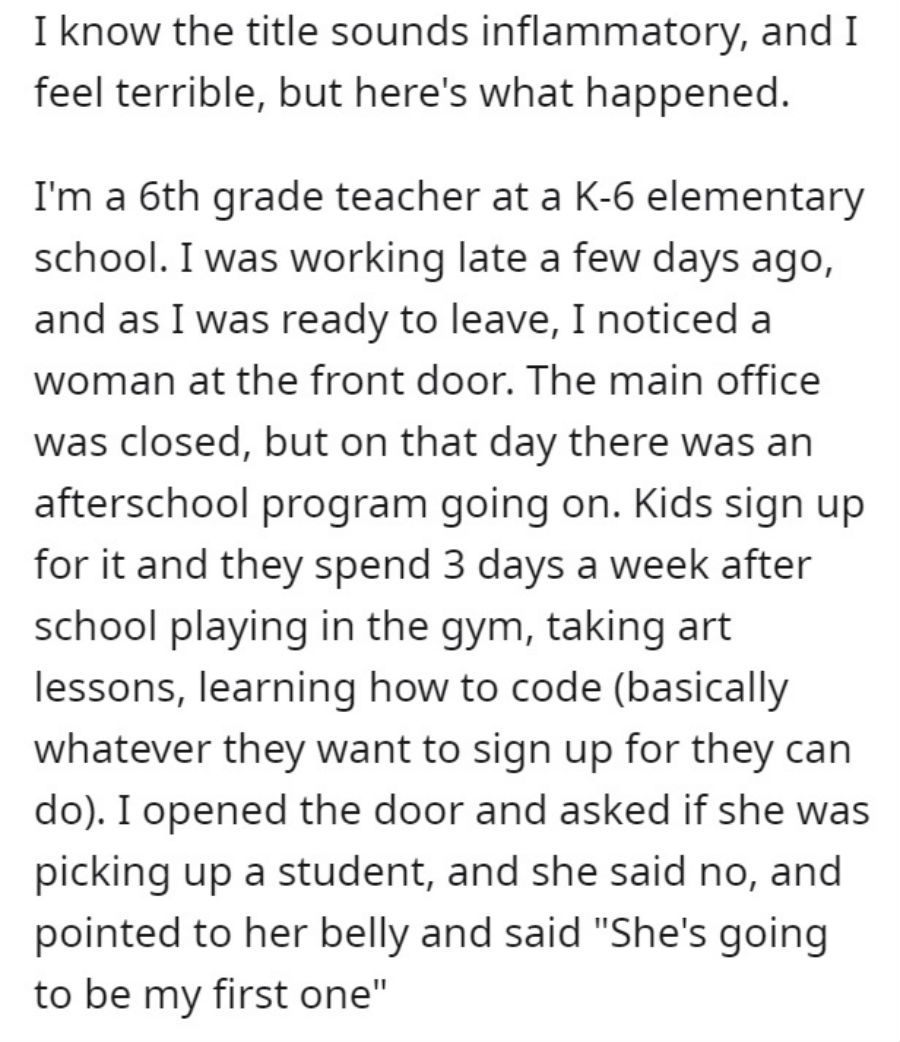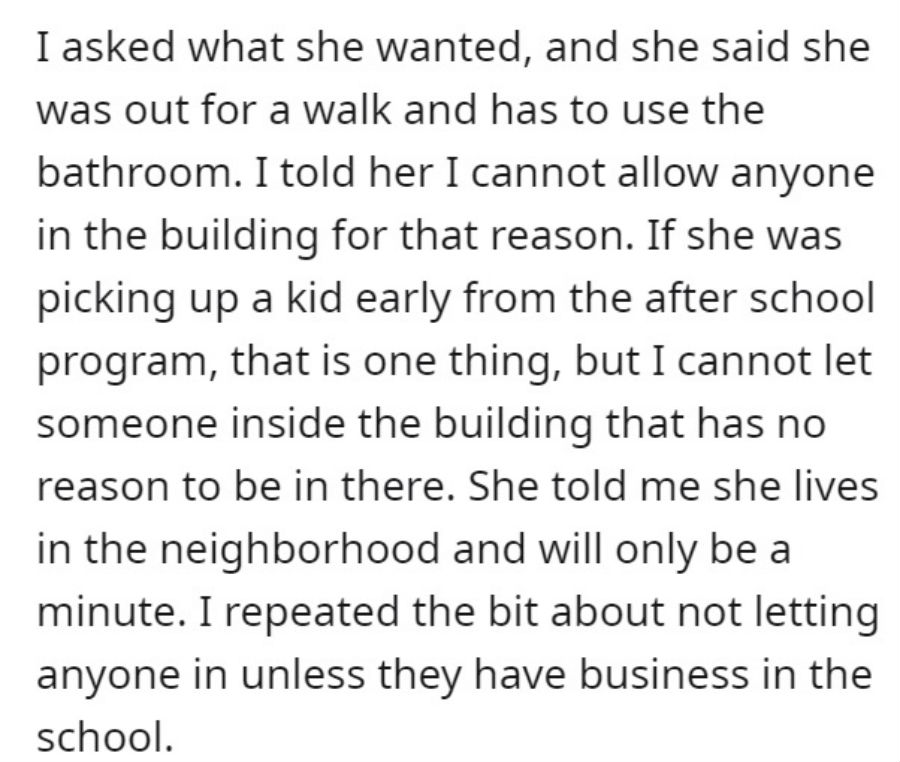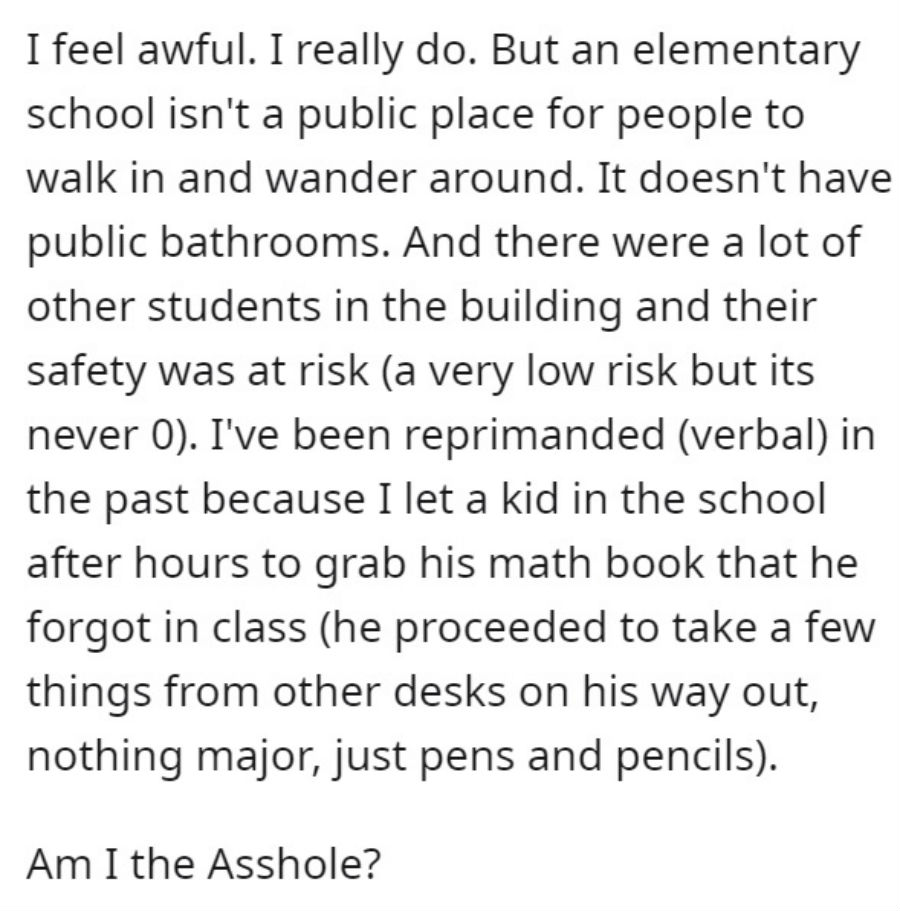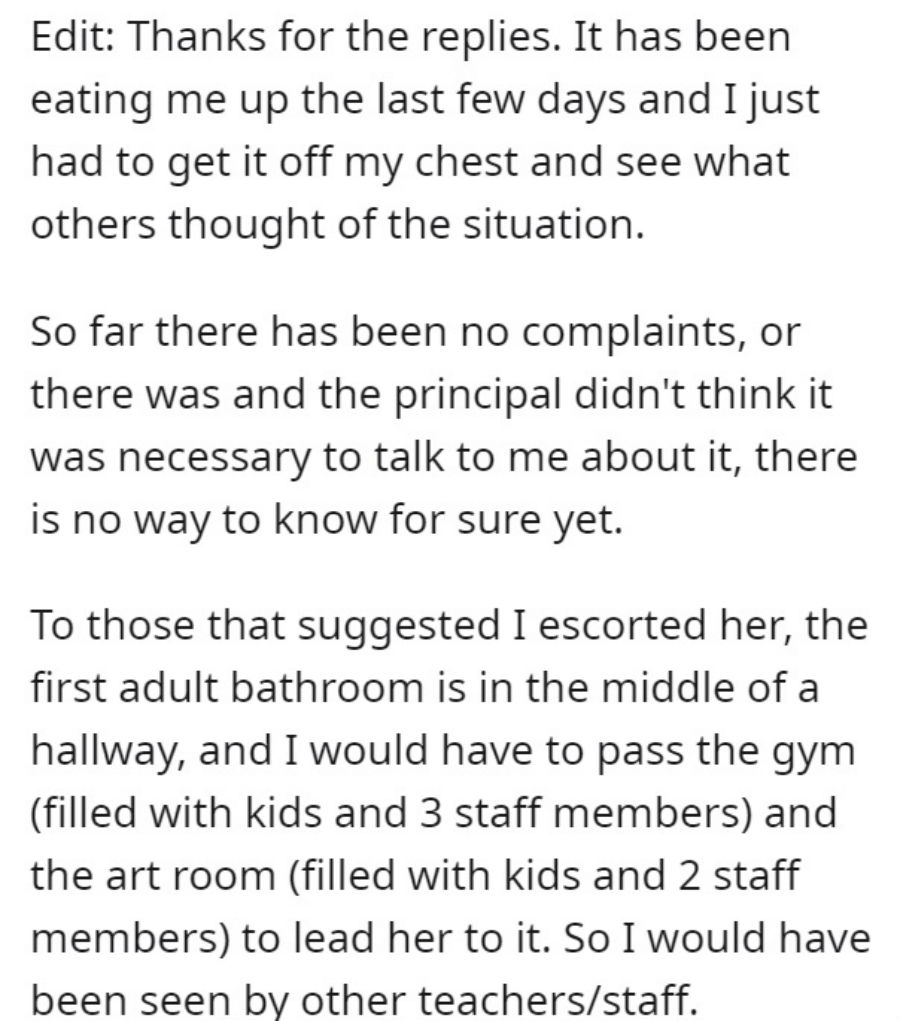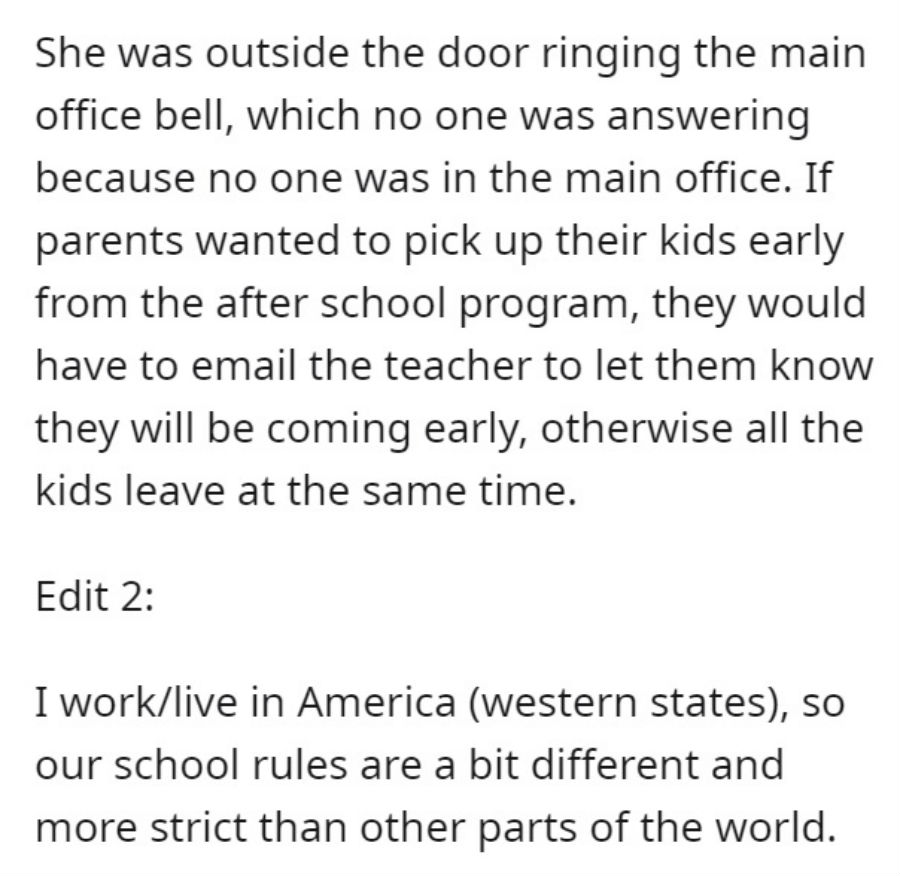 The opinions of the story were divided. However, the NTA side "won", as most people could agree that one cannot trust a random stranger – pregnant or not – to enter an elementary school. So, most Redditors agreed that the OP did the right thing to protect the students.