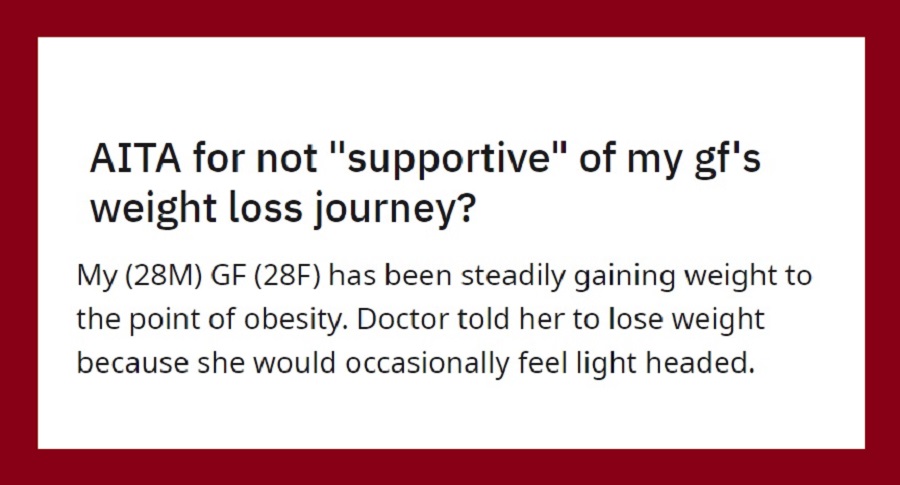 Wanted it or not, when you're dating someone, you tend to notice ther eating habts and diet patterns. It's all just a part of a relationship, and there's nothing wrong to knowing what your partner likes and dislikes. However, is it okay to judge them for eating too much or too little? Or better yet, is it okay to judge them regarding their eating habits at all?
We all know that weight loss is a very sensitive topic, and it's specific to each individual. In my opinion, you shouldn't judge anyone about their eating habits, and if you love them, you ought to be 100 percent supportive – even if you don't agree with their choice.
But what happens if their diet is affecting your relationship in a negative way? Well, this is a frequently discussed problem, and one boyfriend decided to take it to Reddit's Am I The A-hole and ask whether he was in the wrong for 'not being supportive' of his girlfriend's weight loss journey after she started projecting her weight loss journey onto his diet and exercise routine. There's more to the story, so you can check it out for yourself below before you make a judgment.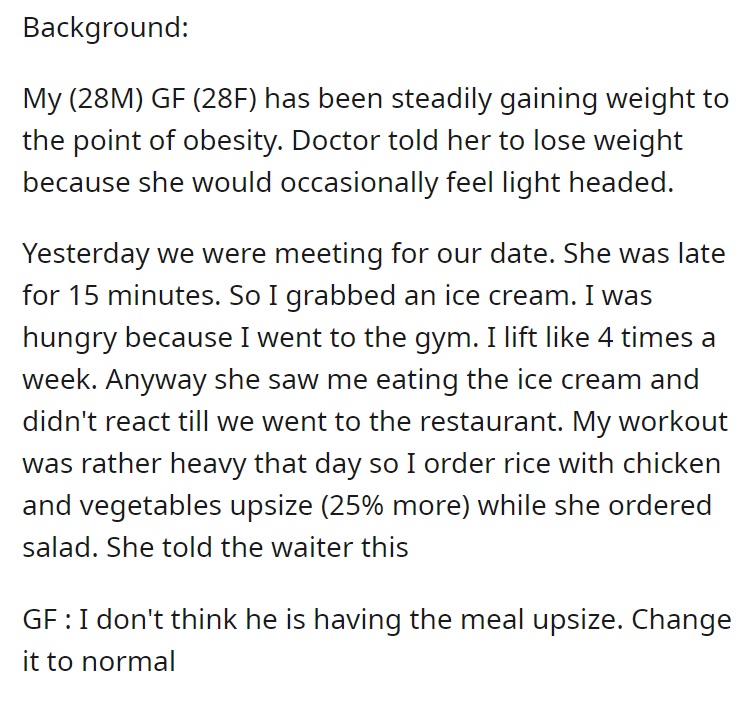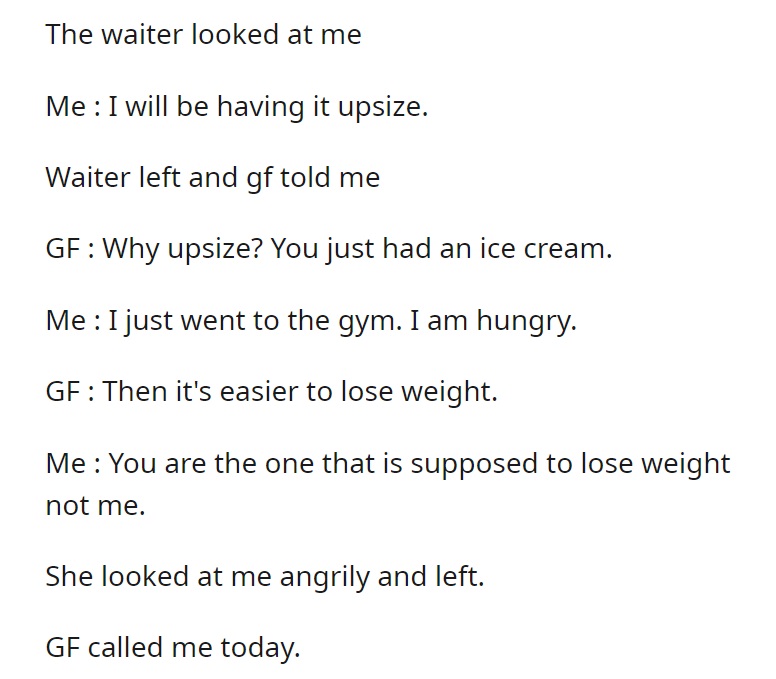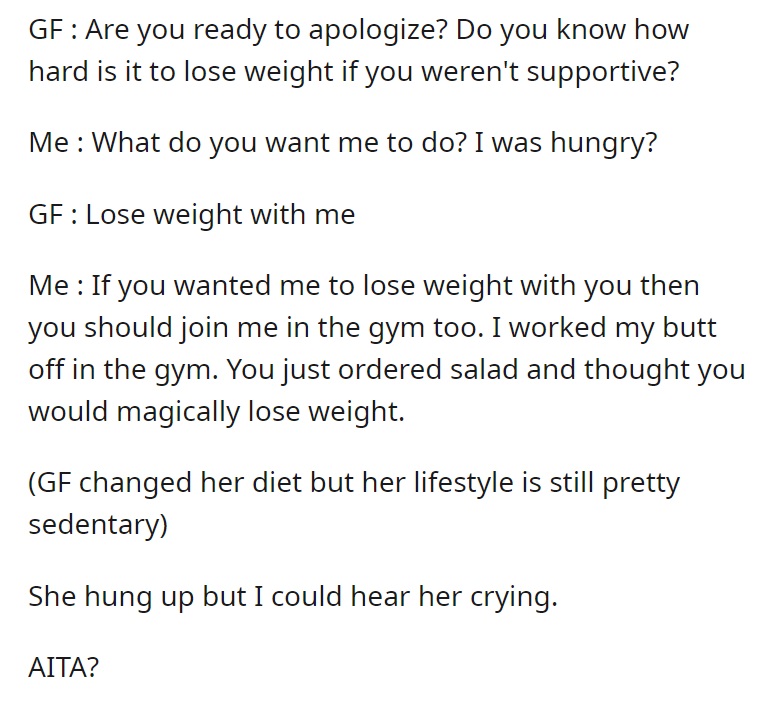 Most people agreed that he's not the a-hole here, and if his girlfriend wants to lose weight, it's her business and not his. Being supportive has nothing to do with ordering a smaller portion or 'losing weight with her'. But what do you think? Do you agree that he's not the a-hole here? Tell us in the comments.