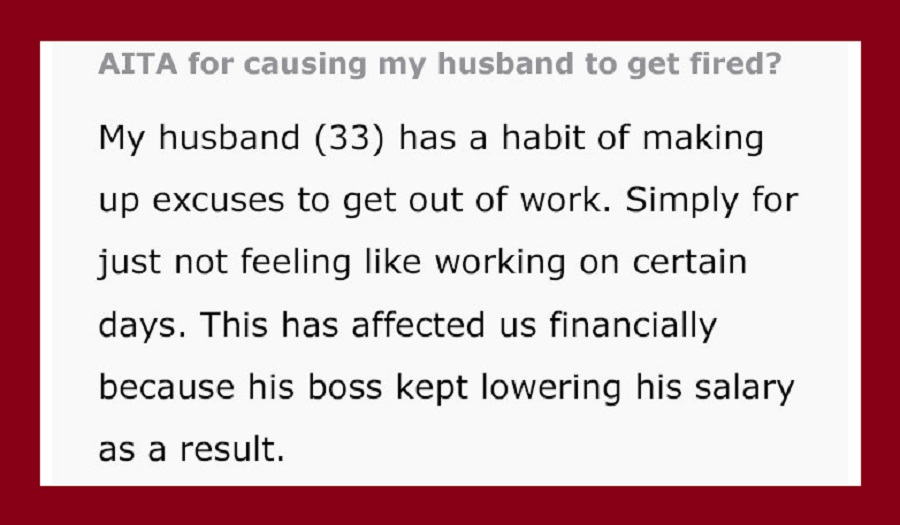 If you've ever been in a romantic relationship, you probably know that they're hard work. This is true for any relationship, for that matter, as we're all bound to experience some difficulties. However, it's crucial to set your limits and try to avoid red flags as much as you can.
We do realize that sometimes a person can go through a rough patch that triggers them to act differently than what we're used to, or maybe they have just revealed their true self. Whatever the reason is, it's important to talk about the issues and try to resolve them.
Well, although communication is vital, sometimes even talking doesn't help. As much as we hate to see it, sometimes, someone may not understand what consequences their actions carry, so you're left with no other choice but to expose them for their wrongdoings.
Case in point, one woman decided to take it to Reddit's Am I The A-hole subreddit and ask whether she was in the wrong to expose her husband to her boss after he was doing everything possible to skip work and play on the PlayStation all night.
So, when his boss called while he was sleeping, she picked up the phone and told the boss the truth – which got her husband fired. He has gone ballistic since then, so she wanted to know if she was in the right to do that. Check out the story below, and decide for yourself.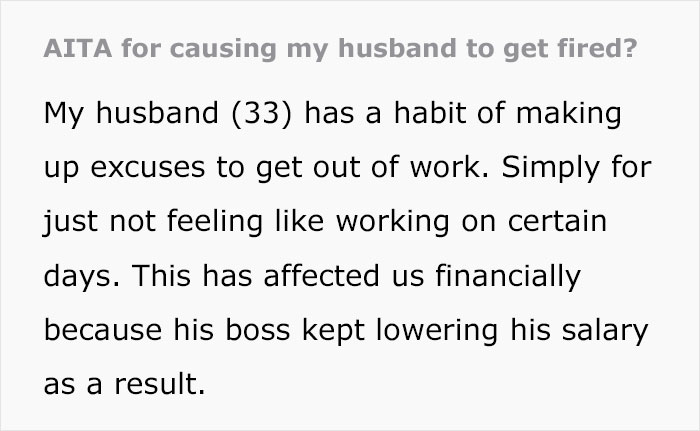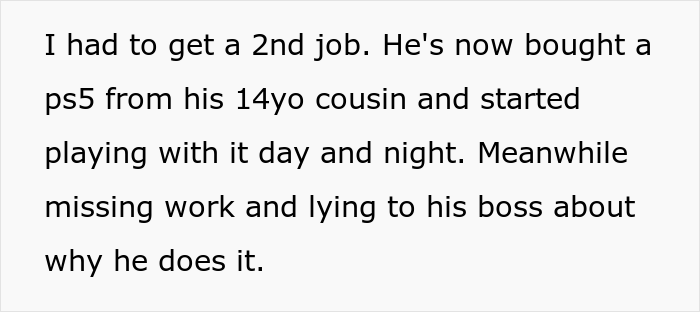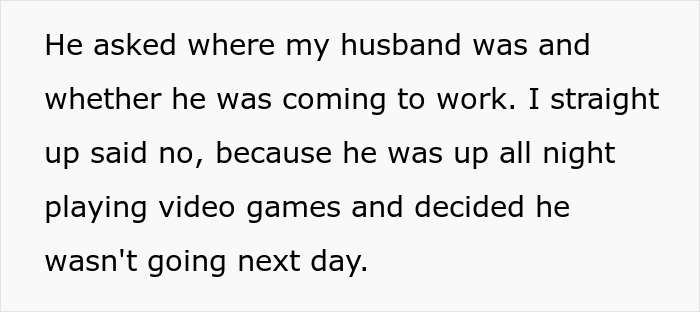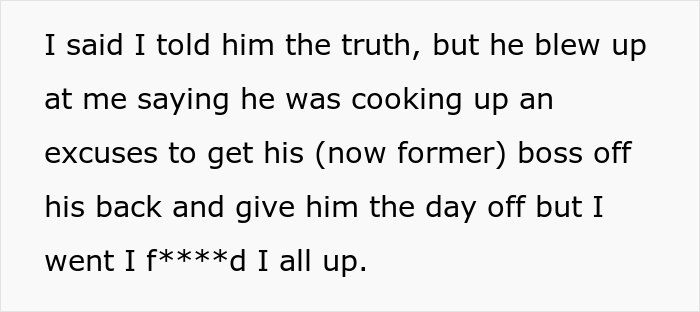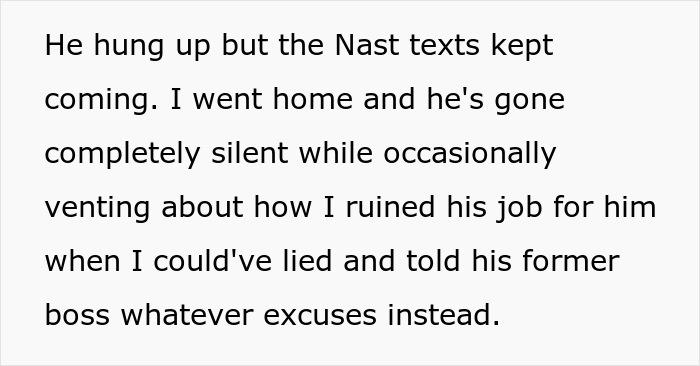 This is what fellow Redditors had to say about the situation: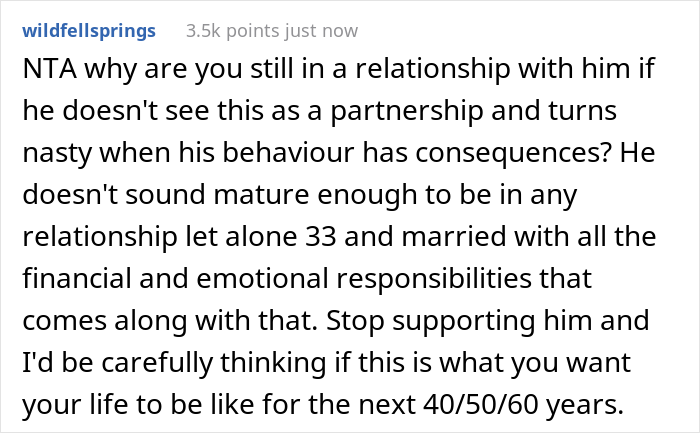 Source: Bored Panda