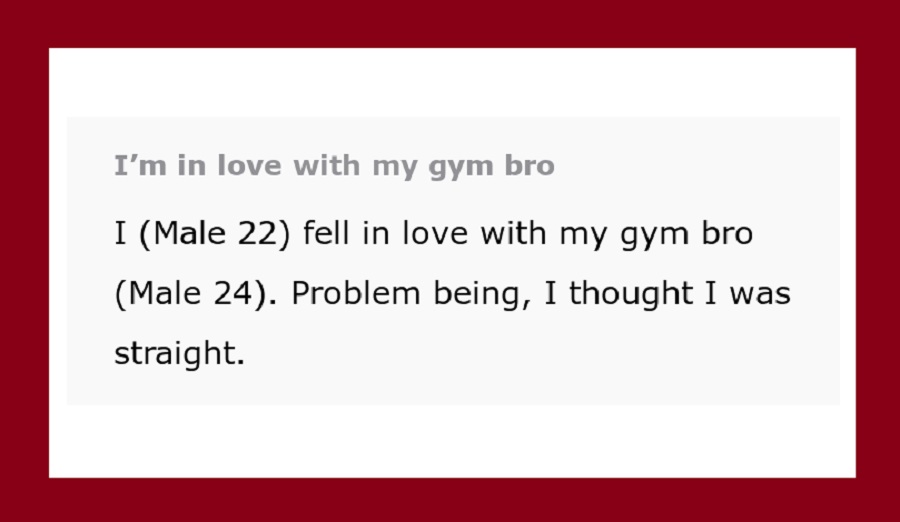 You know what they say – you may fall in love so many times in your life, but falling in love with your best friend will be the best one.
Well, Redditor u/StupidDummy experienced this first-hand when he fell in love with his gym buddy. You see, the guy realized that he had a crush on his gym body a few months ago, when he finally admitted to himself that even though he's been dating women all his life, he fancied men as well.
So, the guy finally got the courage to ask his gym buddy out, and posted the story on the popular Get Off My Chest subreddit.
GOMC is a place where people support each other wholeheartedly, and they share their deep emotional struggles (or happy thoughts) that they can't tell to anyone else.
Well, this 22-year-old guy recently shared that he noticed a guy in the gym a few months ago and he felt some feeling that threw him off.
He tried to ignore that 'weird' feeling at first and came up to the guy – who turned out to be just a really nice guy, so they became gym bros almost instantly. However, there was more to it, and we'll let you check out the full story below.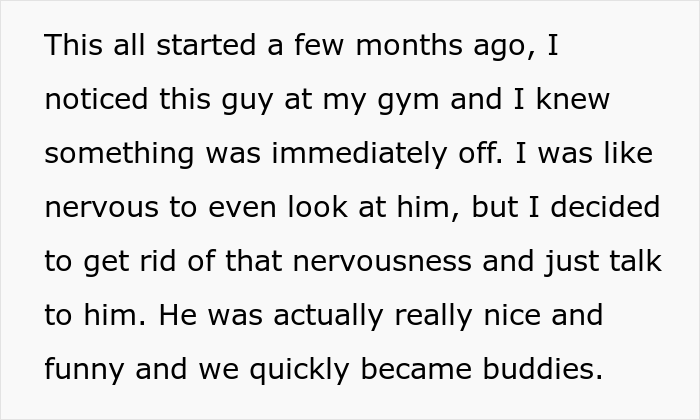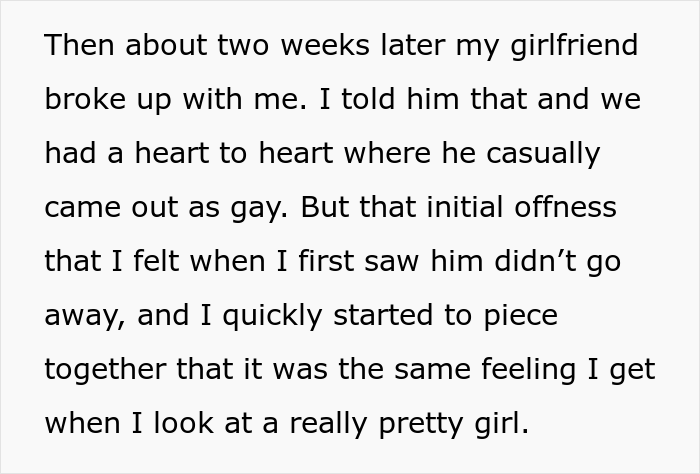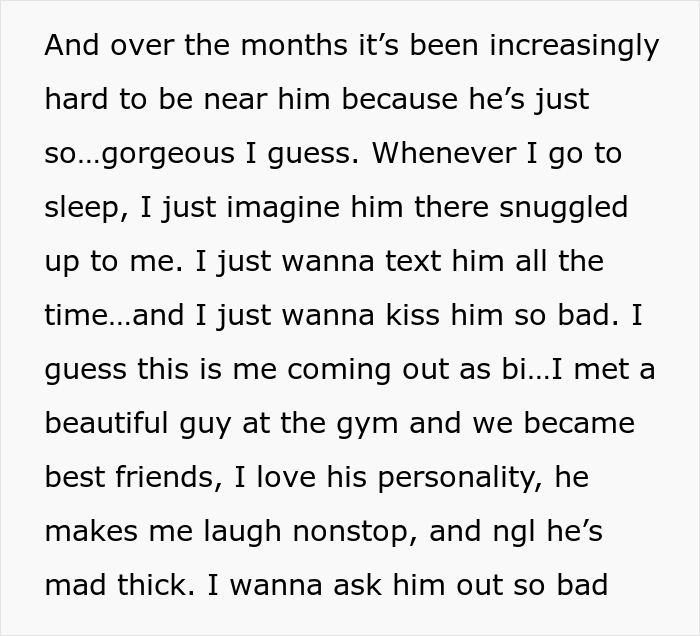 Redditors who read the story thought it was beautiful, and they encouraged the OP to make the first step and ask the gym buddy out.
Thankfully, it seems that it worked, and you can check out the updates to the story.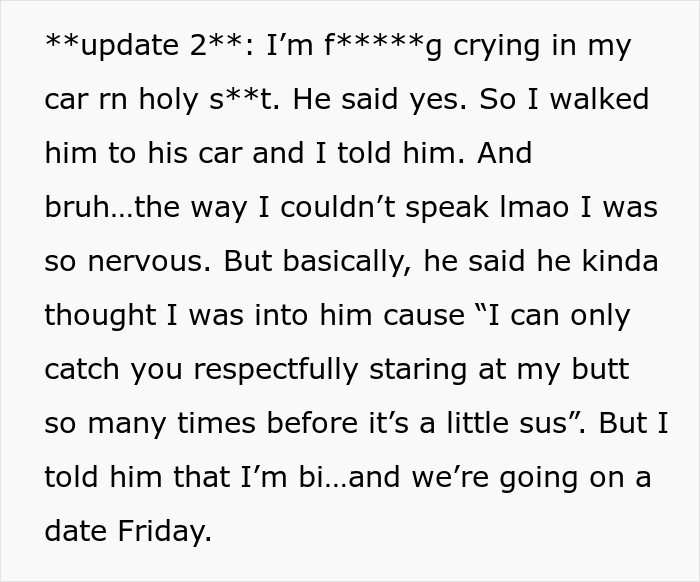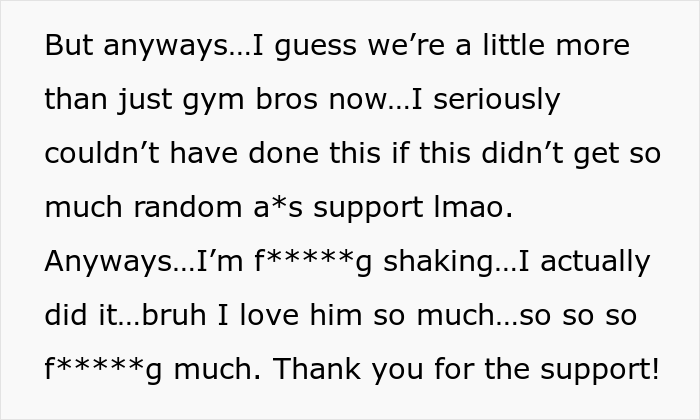 Redditors loved the story, and were eager to know how the story unfolded: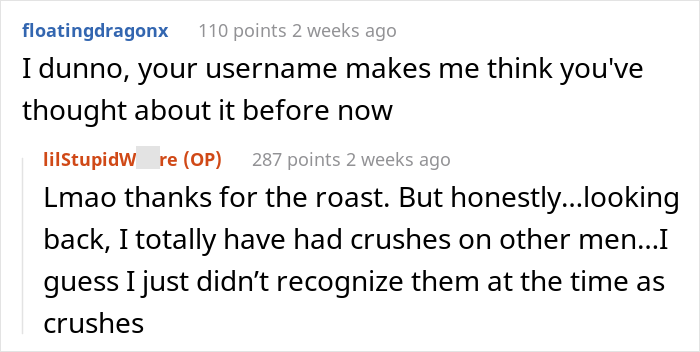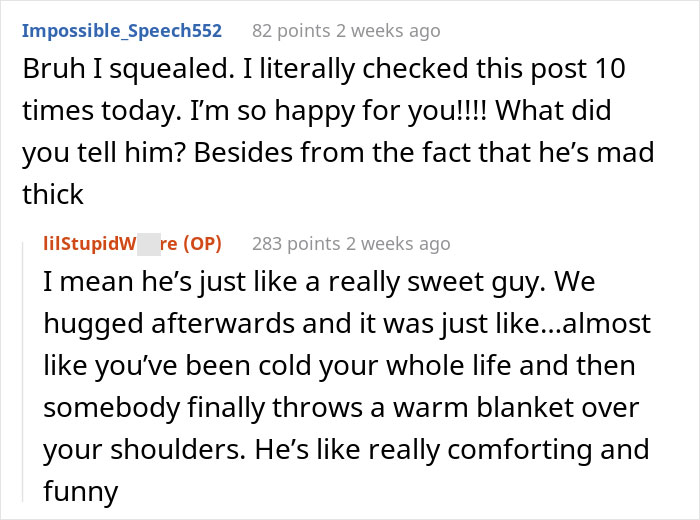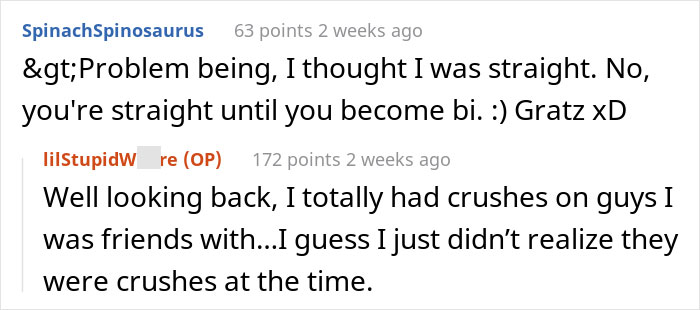 Source: Bored Panda