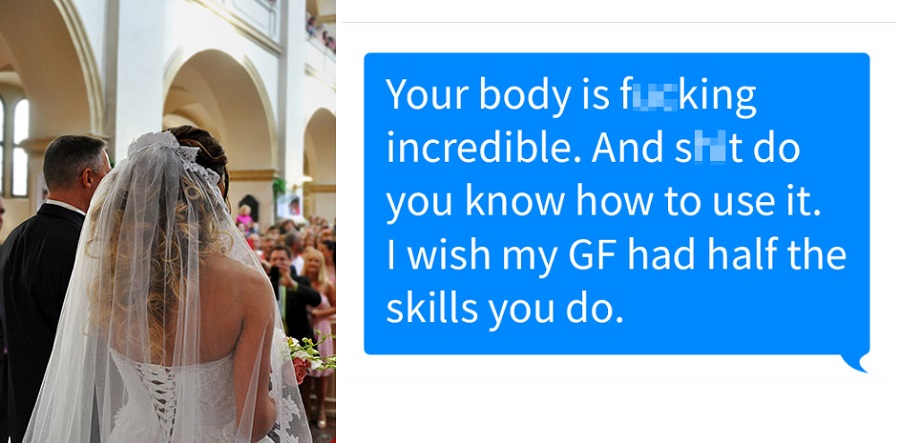 Casey, a brde-to-be, shared the story of how she stood shaking at the altar in front of her family and friends. On what was supposed to be the happiest day of her life, however, she broke off the engagement and her 6-year relationship with Alex, her fiance, after she caught him having an affair the night before the wedding!
Yes, you read that right! In a post on Whimn, she shared that she received a text that changed everything. On her bridal party, she received a series of texts from an unknown number, accompanied by the message: "I wouldn't marry him. Will you?"
The screenshots contained conversations between Alex and another woman, and it even included selfies of the two.
Apparently, the affair evidence ranged from months before the wedding to only a few days before the big day. So, Casey decided to do something about it, and she did it with style!
Instead of calling the wedding off the same day, she went to the altar and presented the guests with the messages her fiance and the other woman had been sending each other. Instead of reading the vows, she kept reading the messages, and the guests were left stunned.
Check out the story for yourself below: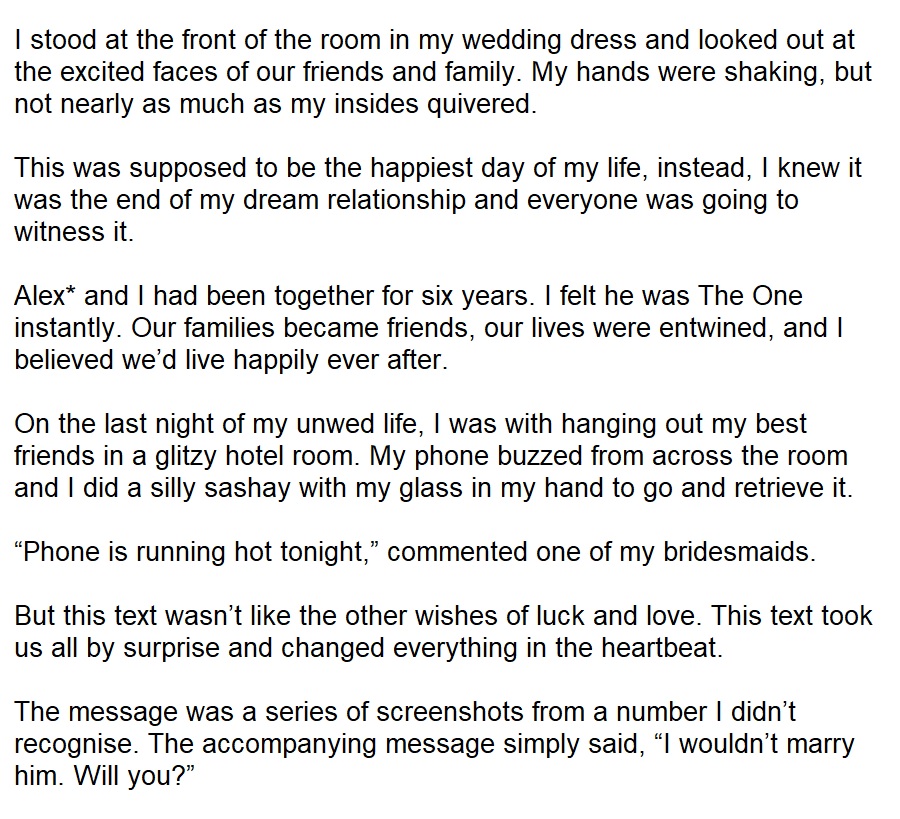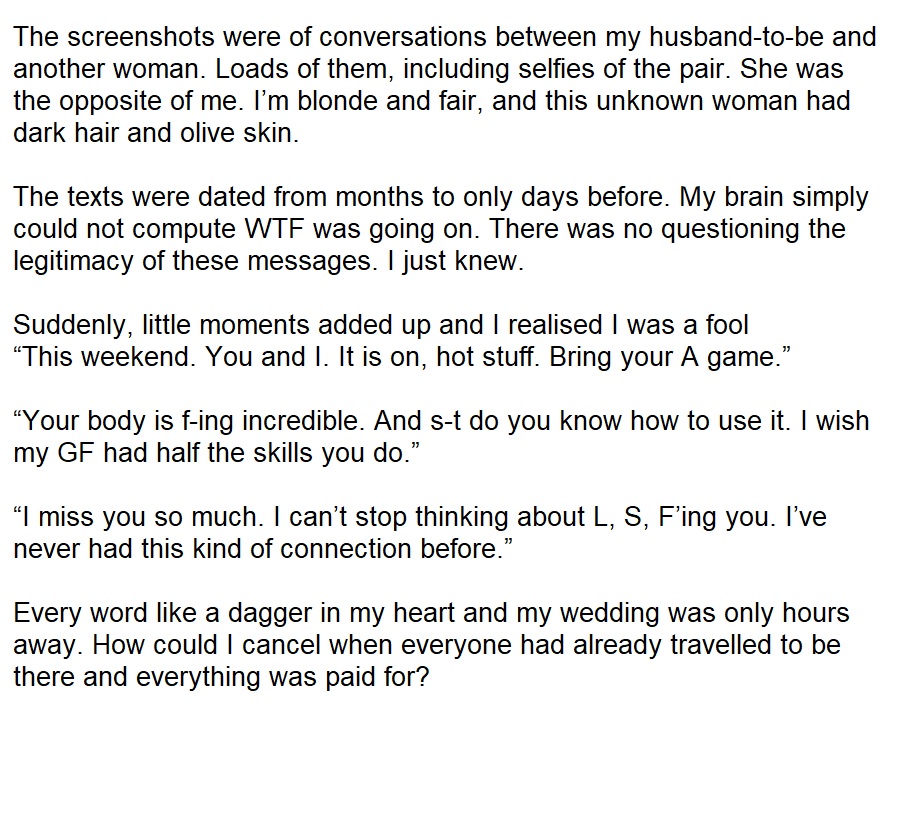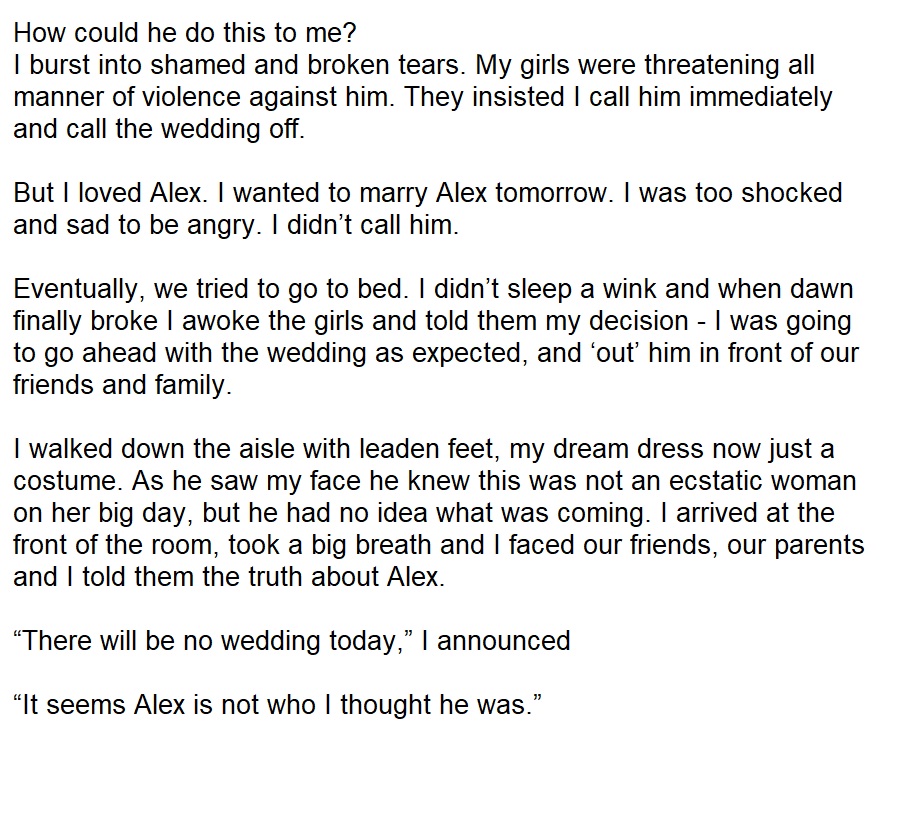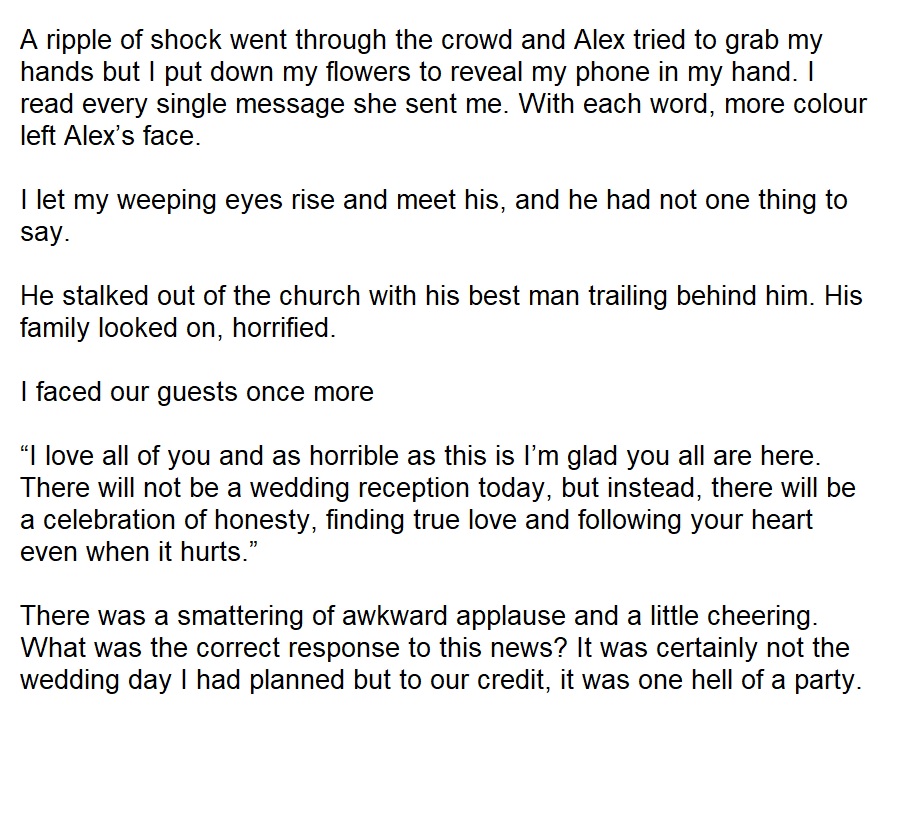 People in the comments loved what this gutsy bride did, and congratulated her on her brave move.
Source: Bored Panda