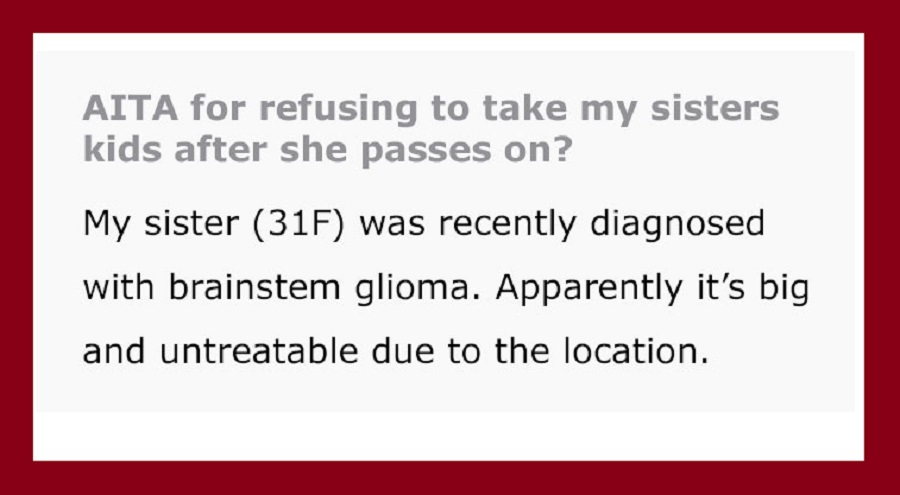 You often hear people saying that they would do anything for their family, and you probably feel the same, but would you? In reality, there's more to that, and when our relationships with our family are tested, some challenges turn out too big for someone.
One woman decided to take it to Reddit and share the story of herself and her sister. She shared that the two of them drifted apart during their teens and have not been in contact for years. However, the Redditor was recently contacted by her sister, who told her that she was terminally ill. Additionally, she had a request: she wanted her sister to adopt her three children.
After much deliberation, the sister, who goes by the Reddit name u/InterestingStaff6566, refused to adopt the children. Many people started calling her 'selfish' and blamed her for not adopting the children, so she decided to take it to the Am I The A-hole subreddit and ask if it was an a-hole move or not. Check out the story below, and decide for yourself.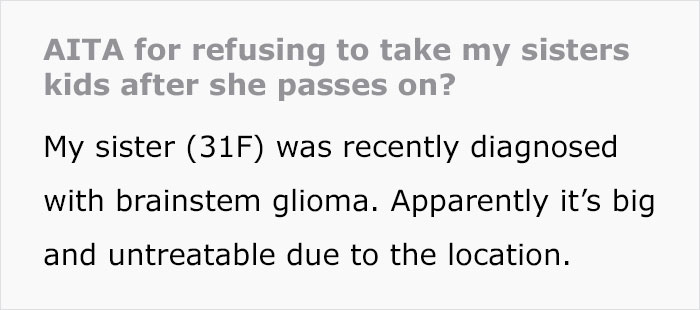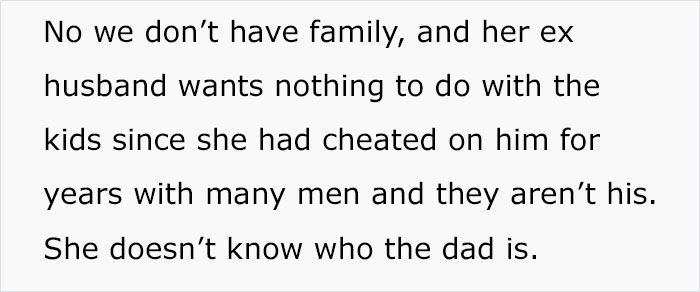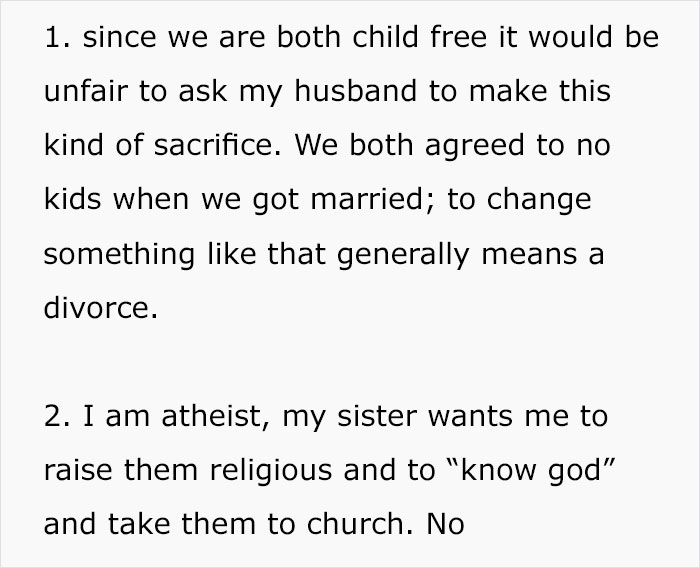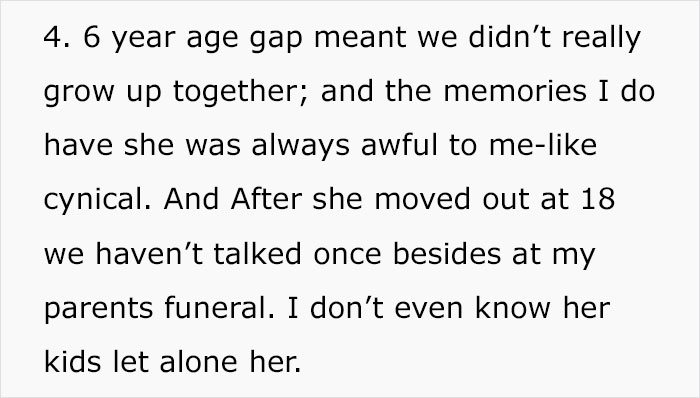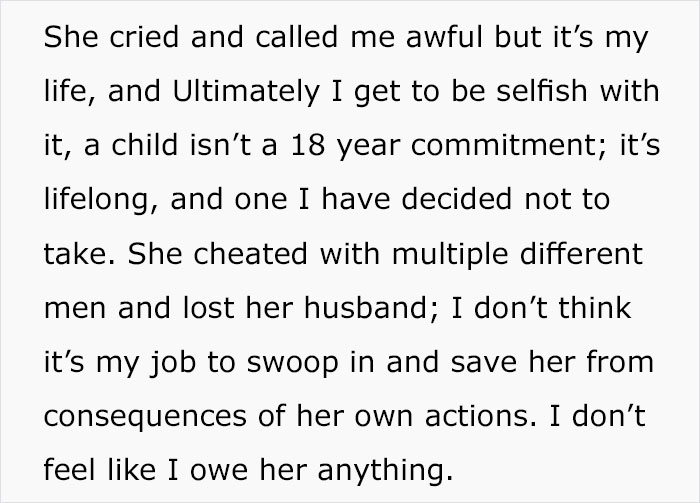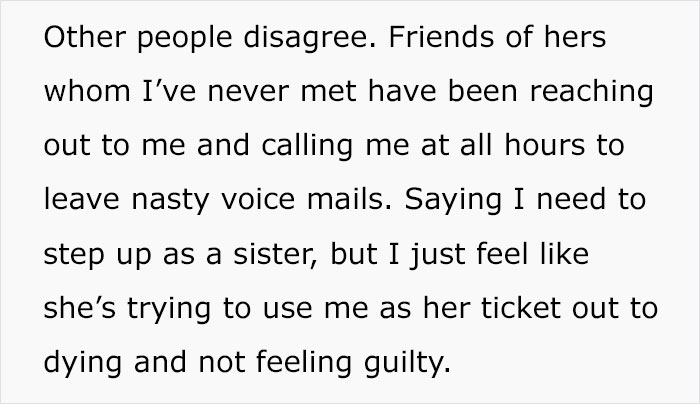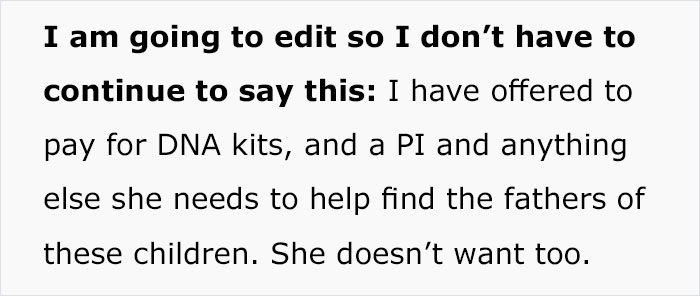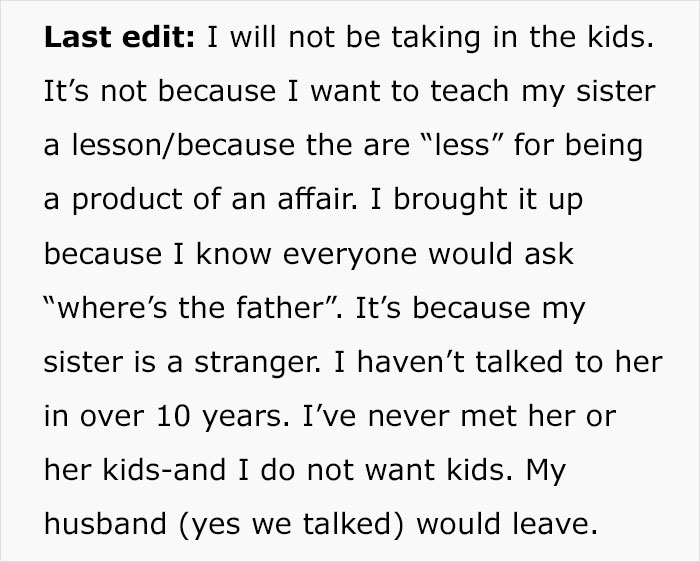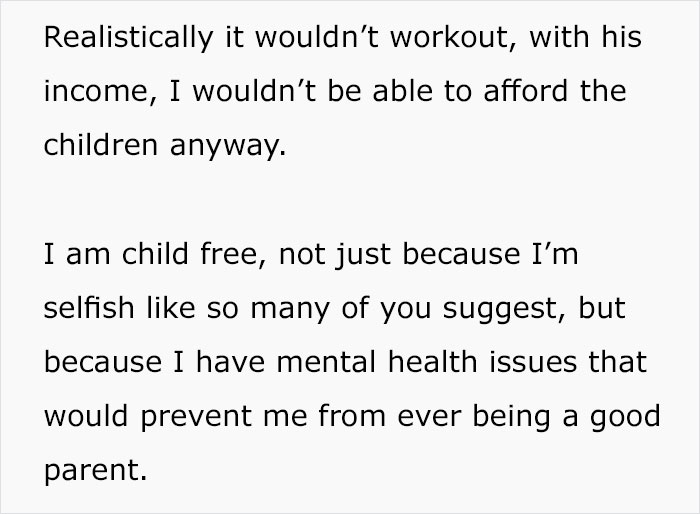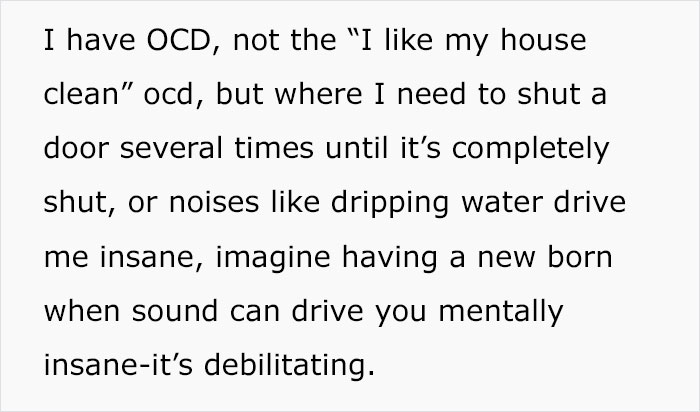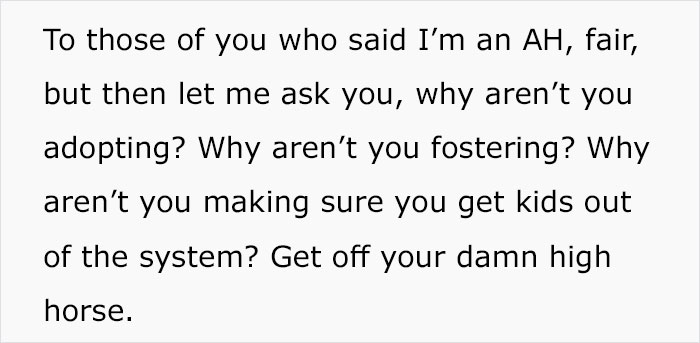 Although the opinions were divided, most people voted that she's not the a-hole here, and given the circumstances, she's not obliged to adopt the children.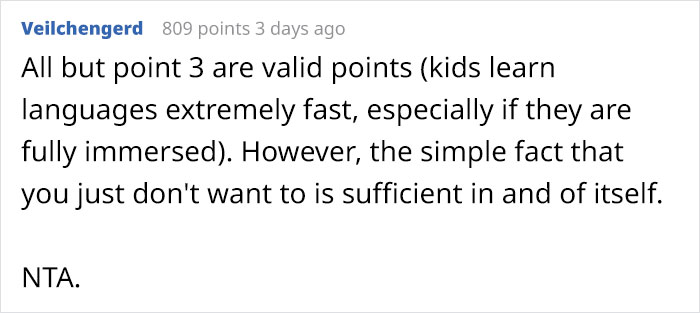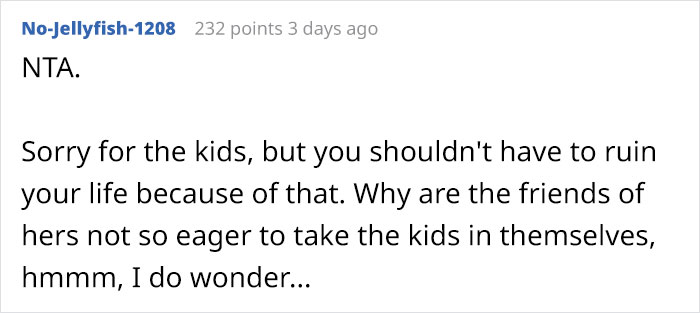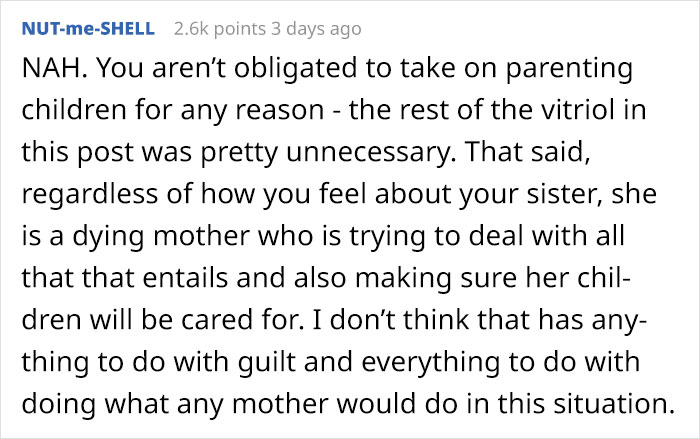 Source: Bored Panda