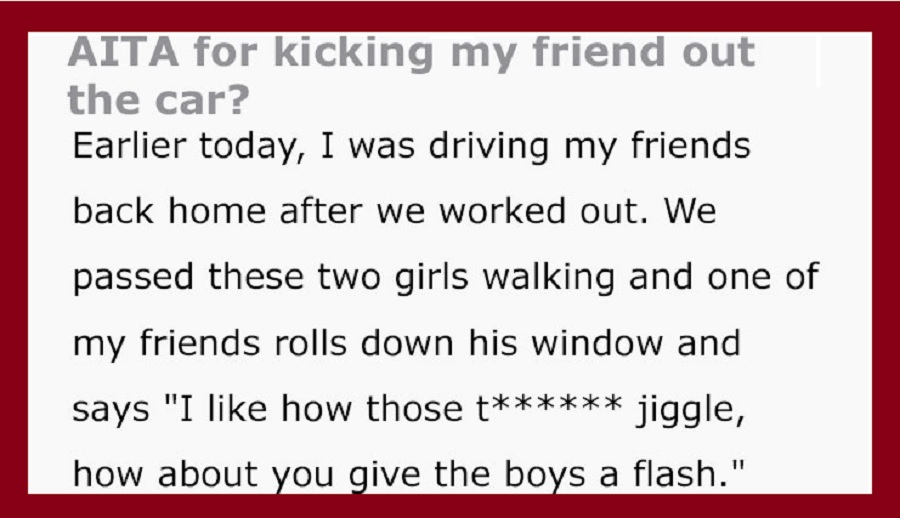 Reports say that more than 85 percent of women in the US experience some form of street aggravation. However, even though it can be profound, it's still commonly normalized even in developed societies such as the US.
Most of the offenses fall into the category of 'catcalling' – the most widespread form of them all. Even though they're often said as a 'joke' or a 'compliment', in reality, girls and women experience trauma that can last for years, even a lifetime.
One Reddit user recently decided to share a story they experienced first hand, and asked if they were in the wrong. Namely, the author was driving his group of friends home after a workout, and as the group passed a group of girls walking, one of his friends rolled down his window and dropped a nasty comment to the girls like it was no big deal. The author got so angry that decided to kick out his friend out of his car. His other friends, however, weren't supportive of his decision, so he decided to ask the court of Reddit whether he was in the right or not.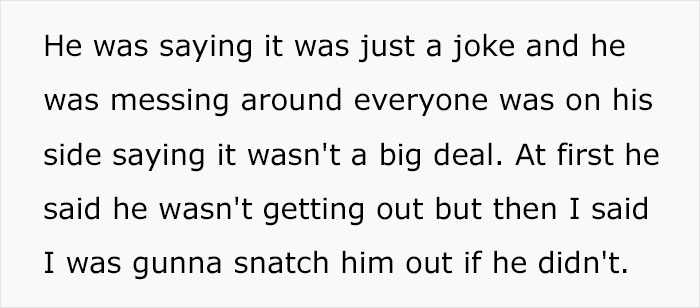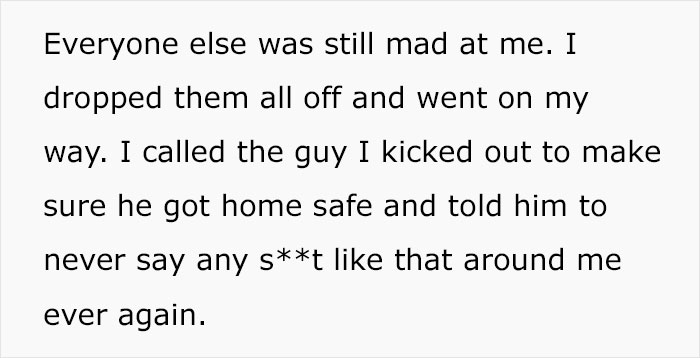 Expectedly, the court of Reddit decided that he's absolutely not the a-hole here, and the only a-holes are his douchy friends!



Source: Bored Panda