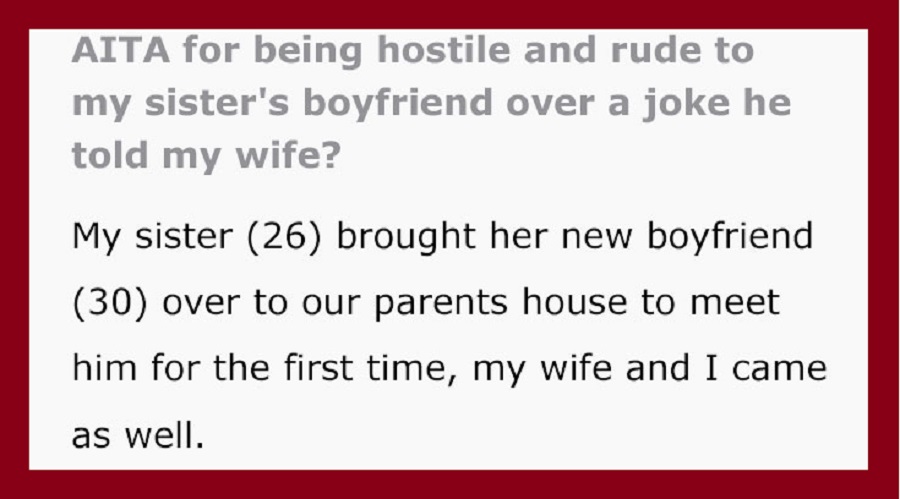 You know how the old saying goes: you only get one chance to make a first impression, so make it a good one. Well, you'd by lying if you said that you didn't care to make a good first impression to your partner's parents or friends. I mean, you never know, they might stay in your life for years, and you better leave a good first impression.
However, there's nothing worse than welcoming a new member to your family, only to find out that they don't respect your loved ones. An instant red flag, don't you think?
Redditor u/ShutupHank766 recently shared the story of how his family gathered to meet his sister's new boyfriend. Although he seemed okay at first, the guy decided to joke about his wife's mastectomy.
So, the OP stood up for his wife, and now wanted to know if it was an a-hole move to be hostile and rude towards his sister's boyfriend. He took the story to the Am I The A-hole subreddit, and you can check it out for yourself below before you decide who is the a-hole here.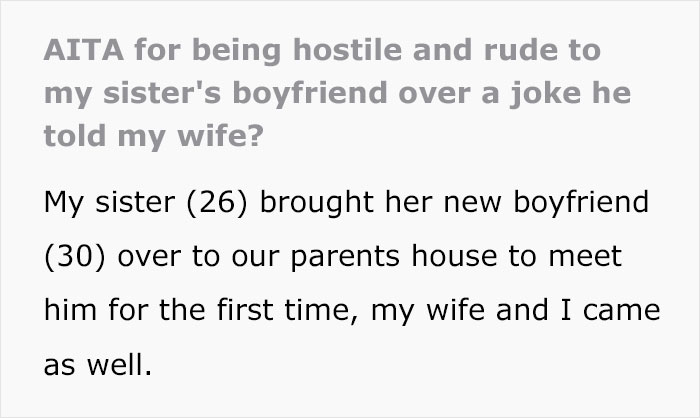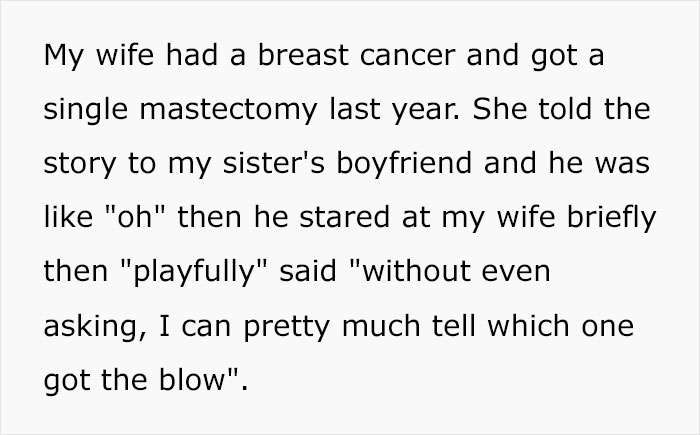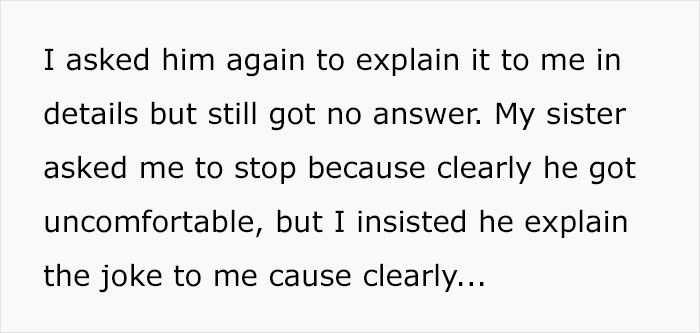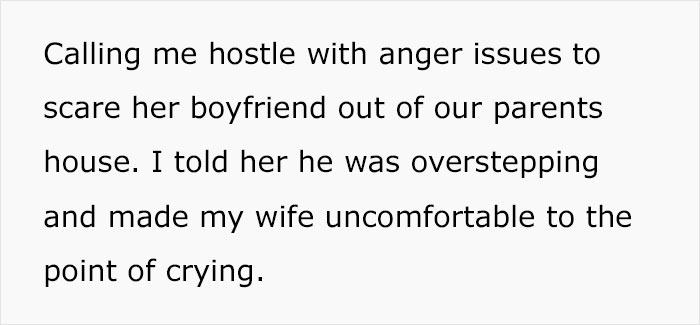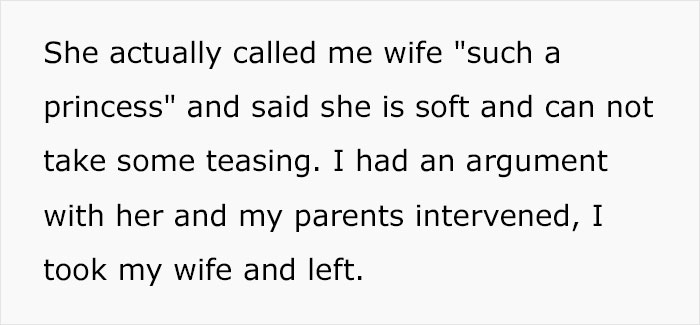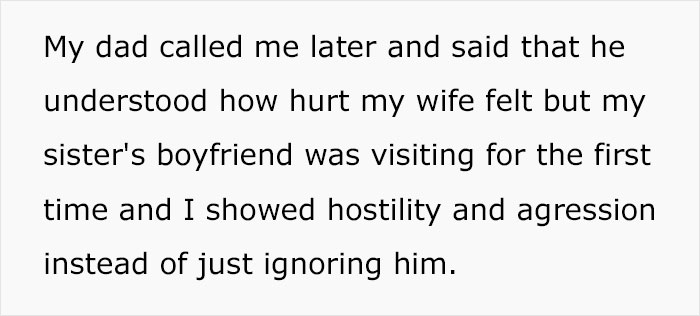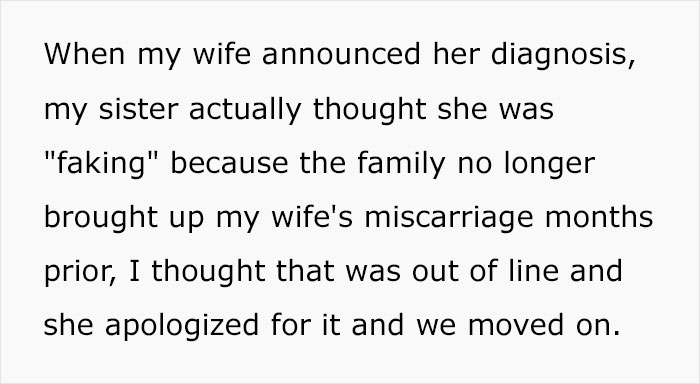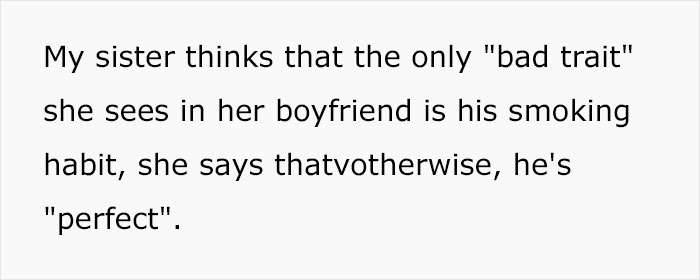 Reddit voted that the OP was not in the wrong here, and that he did right for stepping up for his wife. The sister's boyfriend, on the other hand, made a bad joke, and instead of apologizing, he drove off – which makes him the a-hole here.




Source: Bored Panda