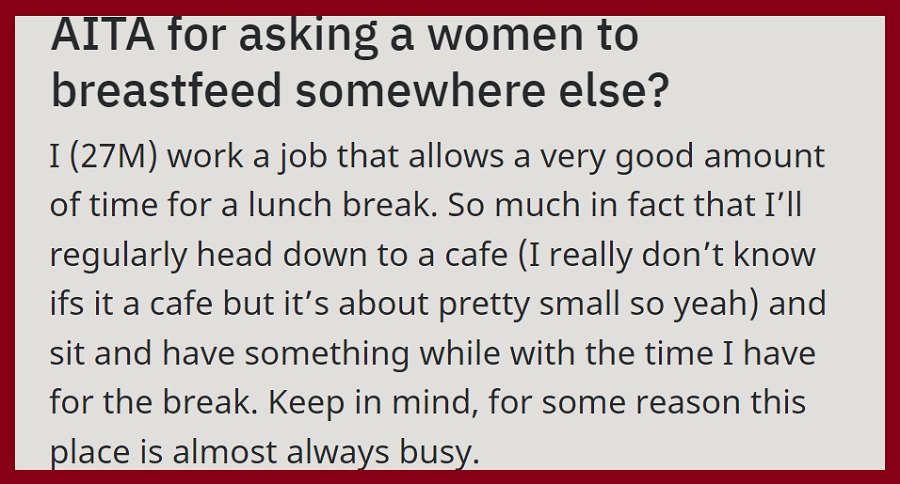 The subject on breastfeeding in public and whether it is 'appropriate' or not has sparked a lot of heated conversations over the years. Thankfully, many public spaces such as airports, offices, and restaurants now have designated rooms (or at least areas) for women who want to breastfeed in private, but should breastfeeding really 'offend' anyone?
I mean, why would something as natural as breastfeeding really bother someone?
And if a mom that's breastfeeding her child in public is upsetting you, then there's a simple solution: just don't look.
Asking a mother to leave a public space just because you're 'offended' by the sight of a woman breastfeeding a child is wrong, and one man did exactly that. Following the situation, he decided to take it to the court of Reddit and ask if he was the a-hole for asking a woman to breastfeed somewhere else.
It's safe to say that he didn't go down too well with the court of Reddit, and we invite you to check out the full story for yourself below.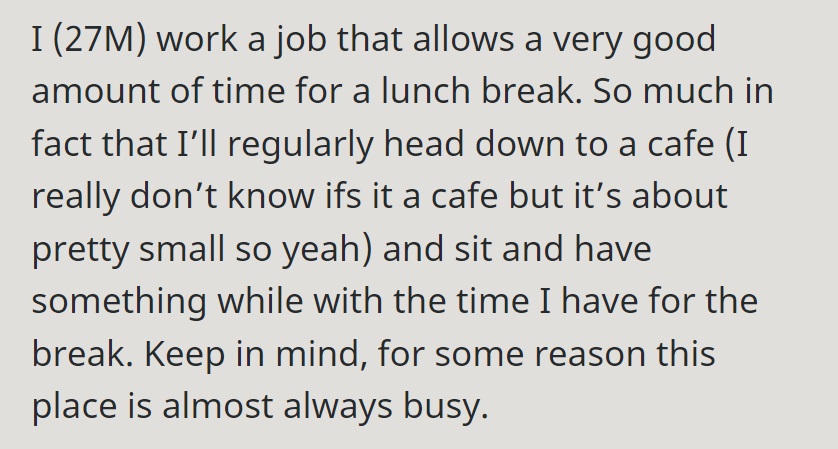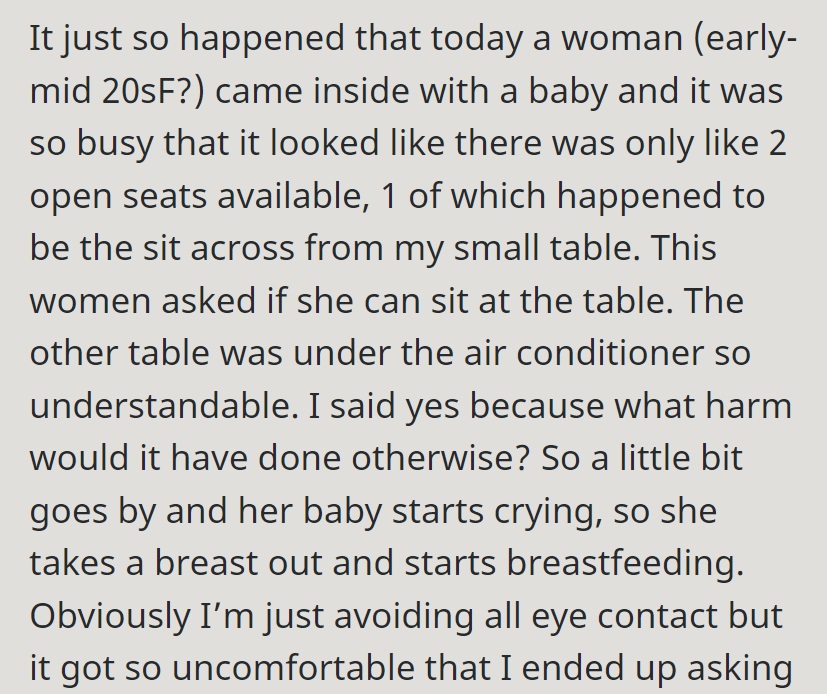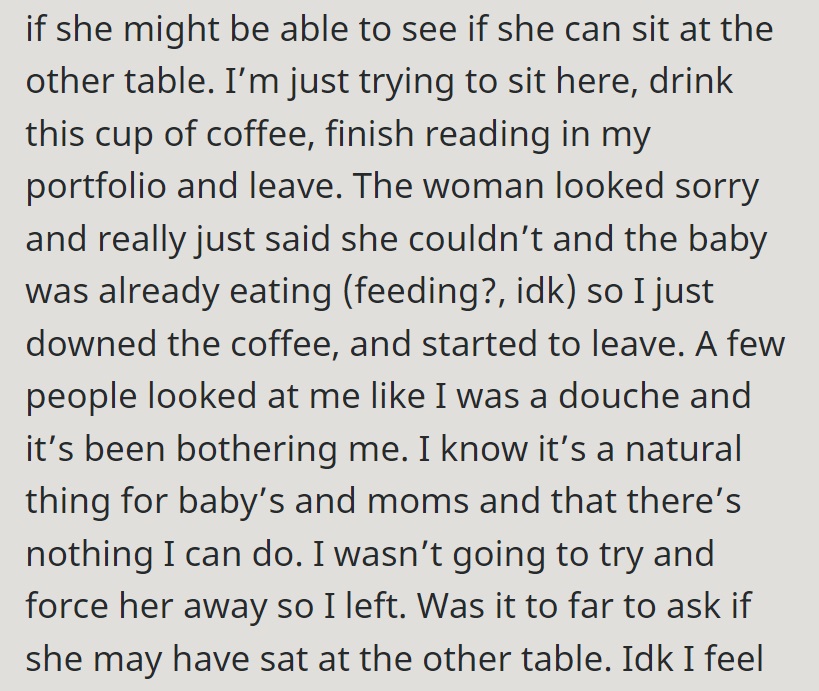 Expectedly, Redditors voted that he's a massive a-hole, and he's absolutely in the wrong here.