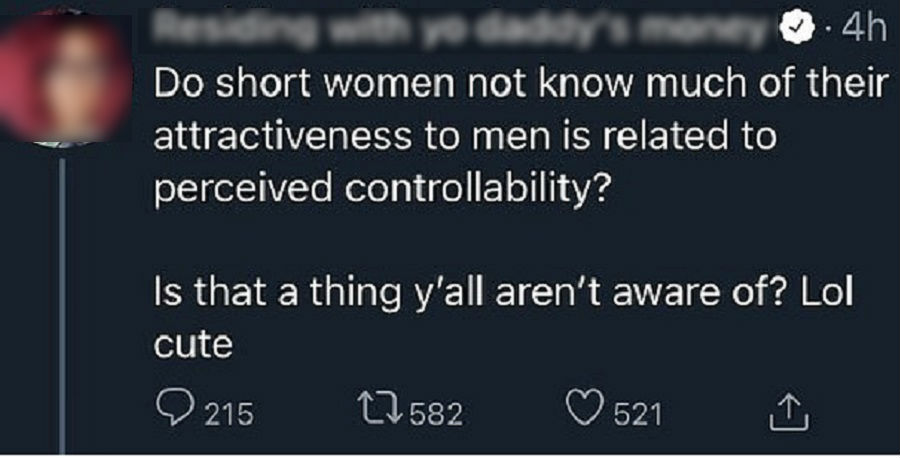 Feminista Jones is an American writer that manage to infuriate Twitter after she proclaimed that men are almost exclusively attracted to short women because they seem to be easier to control and dominate.
She made the bold claims earlier this week in a Twitter thread, and she phrased the words in a way that seemed to mock short women for 'not knowing' why men like them.
Twitter users, however, were quick to point out that this is absolutely not true, and began criticizing her thread. In fact, the backlash led to Feminista Jones to delete her Twitter account.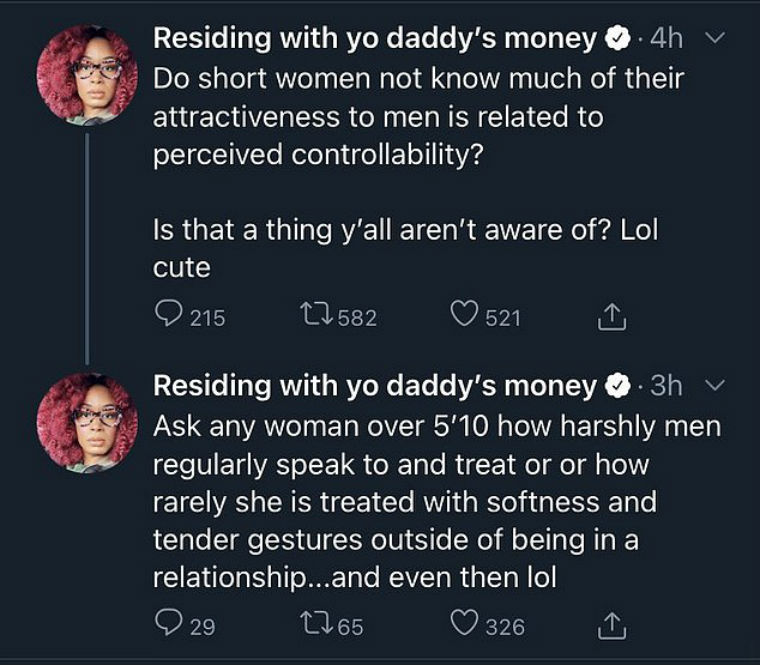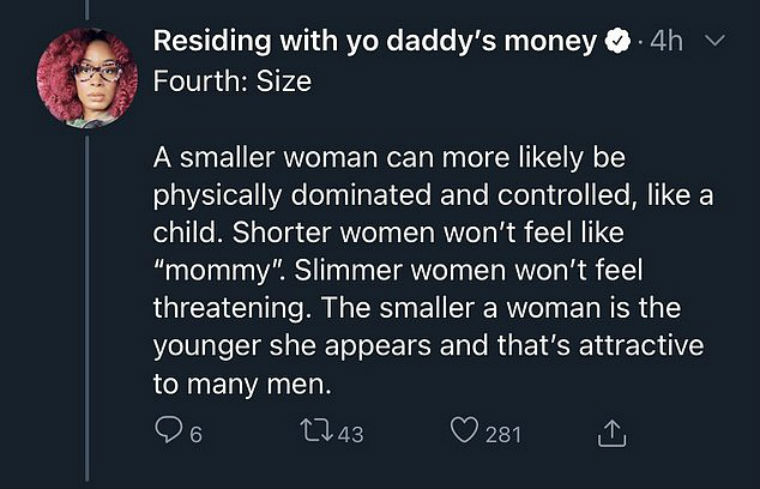 The opinions on her claims were divided, though. Although the largest part of Twitter was having absolutely none of it and pointed out that this is not true, there were some people that agreed with her. The criticism came from left, right, and center, though, and many people were disgusted by the tweets of this so-called feminist.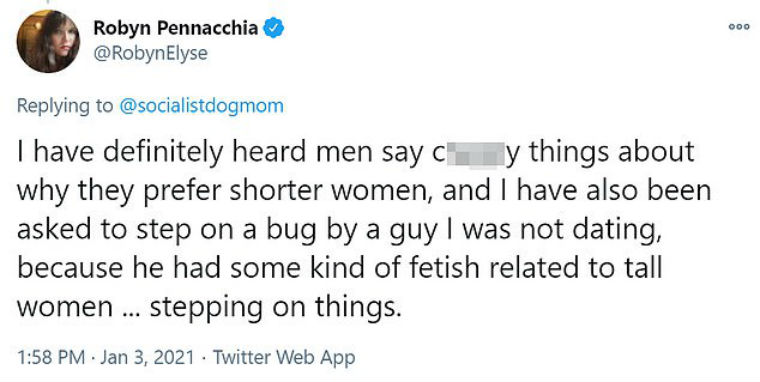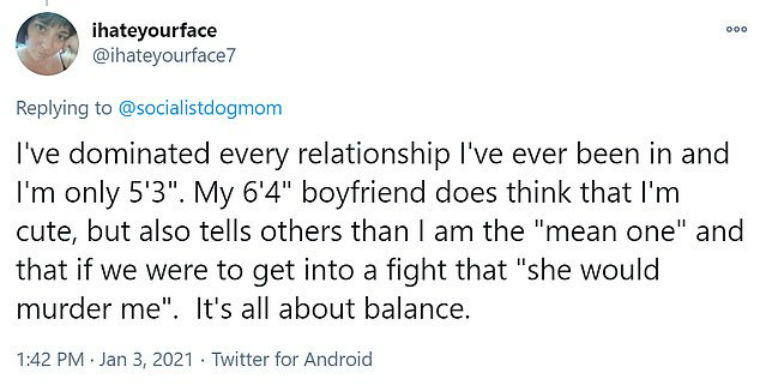 Source: Daily Mail