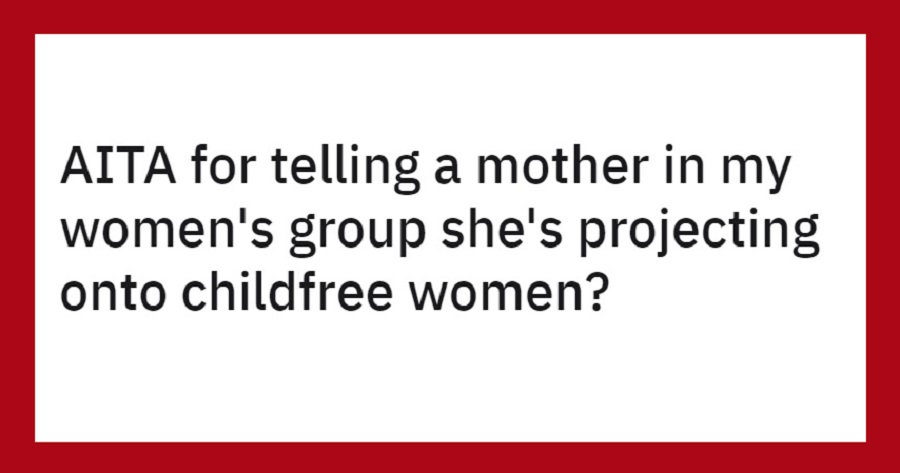 Deciding whether to have children or not is a tough decision for some people. Not everyone's goals in life include a house full of children, and we should accept that not everyone has the same goals in life.
Having children is a life-changing experience, and not everyone can nor wants to cope with that. Many people choose not to have children, and that's absolutely fine.
However, these people are often the subject of unsolicited advice from family members or strangers telling them that they'll 'regret it later in their life' or that 'they'll change their minds eventually'. The truth is that you can have an enriching life with or without kids, and it's crucial to respect everyone's decision and let them decide for themselves whether they want to have children or not.
One child-free woman decided to take it to Reddit's popular 'Am I The A-hole' sub to ask whether she was in the wrong or not after a conflict she had with other women on her Zoom support group.
Check out the post for yourself below and feel free to decide for yourself.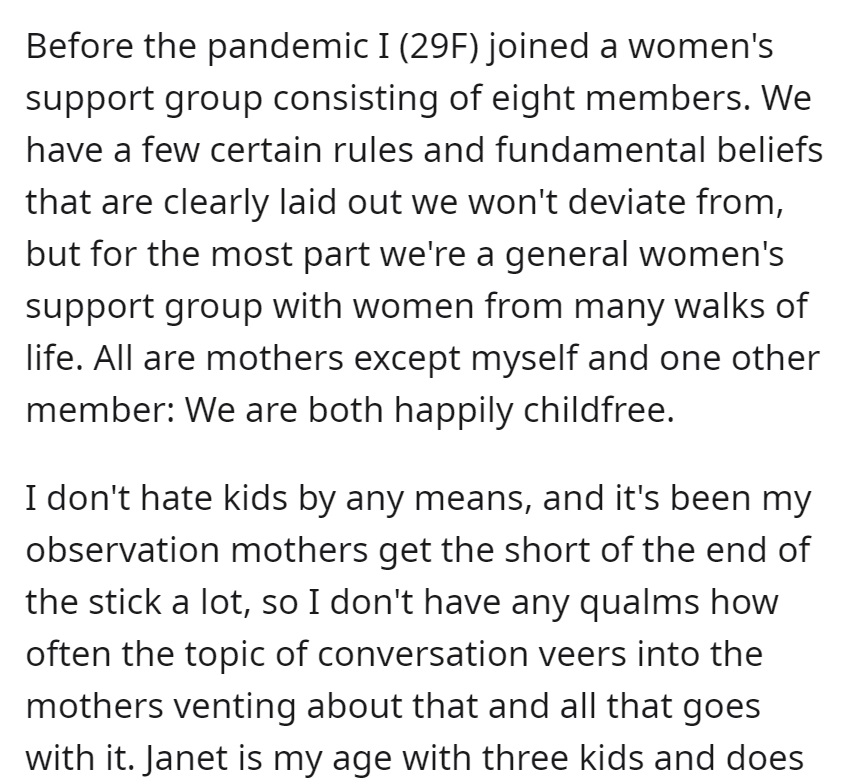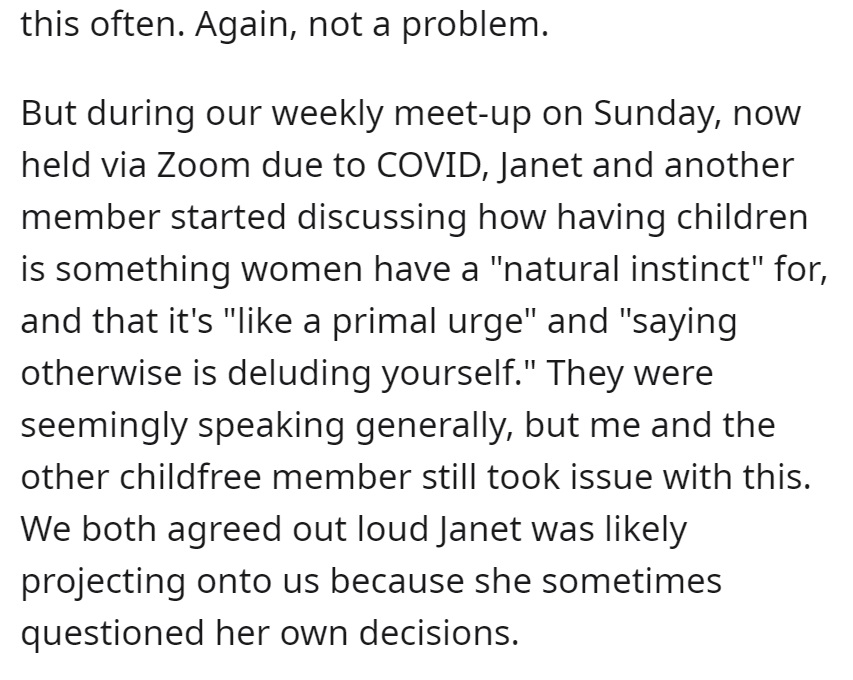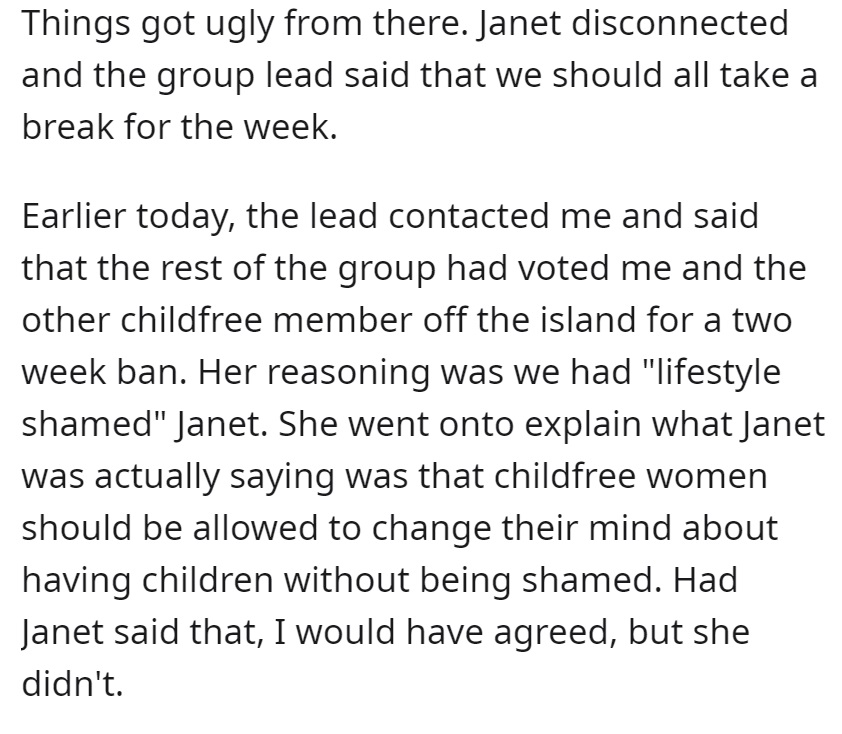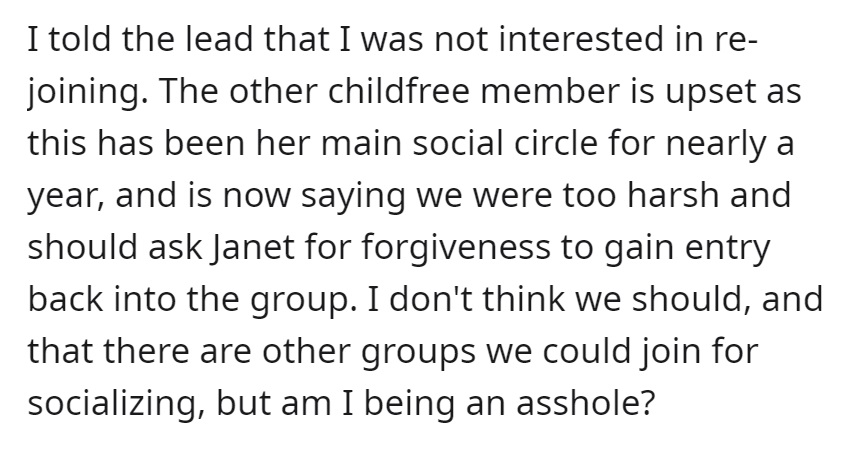 Reddit voted unanimously: No, you're absolutely NOT in the wrong for having lifestyle choices different than others. They suggested she finds a better group of women for 'support', and we couldn't agree more!