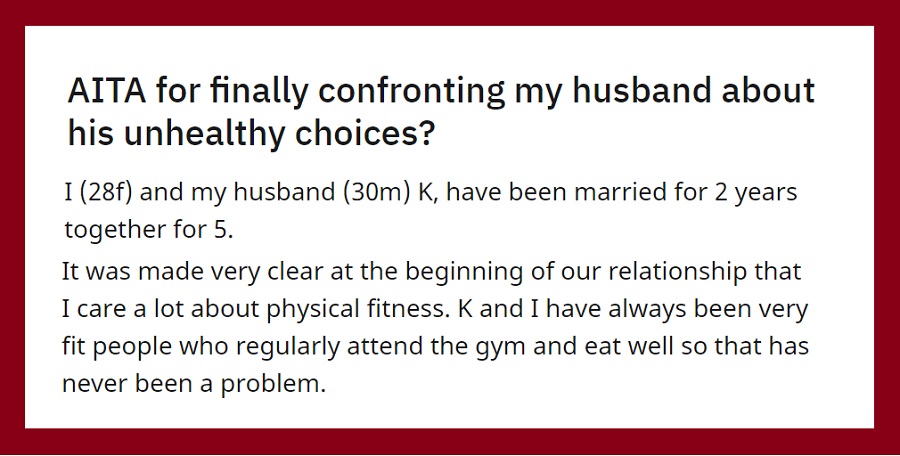 Being in love with someone is amazing, magical, unique – and everything in between. However, being in love with someone and being attracted to someone is not the same, and just like love, attraction may disappear, or change over time.
Of course, this isn't necessarily a bad thing, and it's pretty normal, but it's recommended that you at least analyze the reasons why you were attracted to someone in the past, but you aren't now.
Case in point: We have the story shared by Redditor Concerned_wife847. As her username suggests, she's a concerned wife that decided to take it to the Am I The A-hole subreddit to ask if she was in the wrong to confront her husband about his unhealthy choices. And while there's potentially nothing wrong with that, she shared that she's no longer attracted to her husband because he gained some weight and she can now just 'barely see his abs'. Before we say anything else, we invite you to check out the story for yourself below: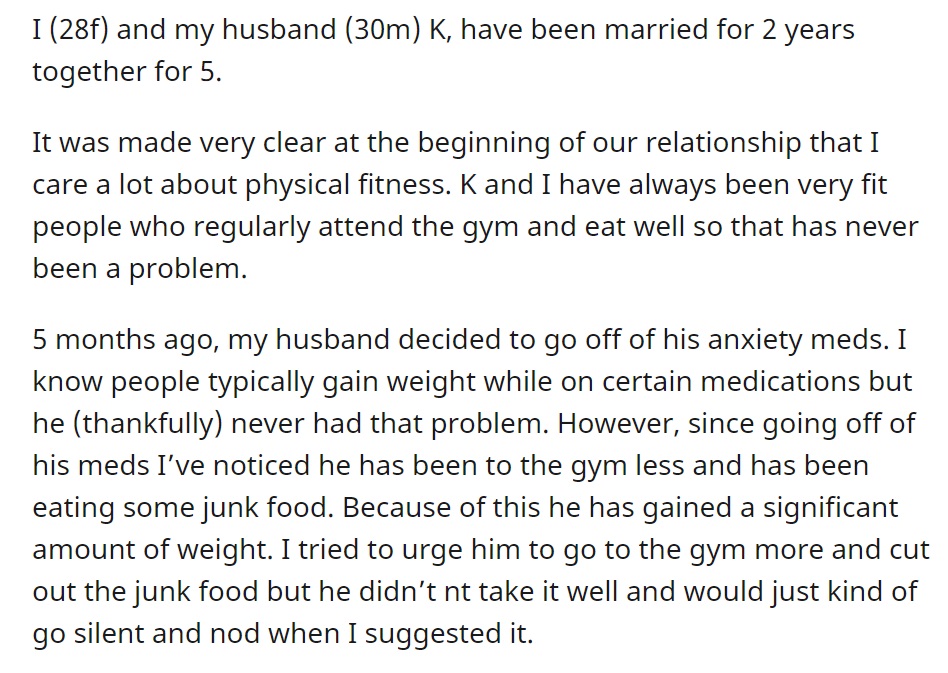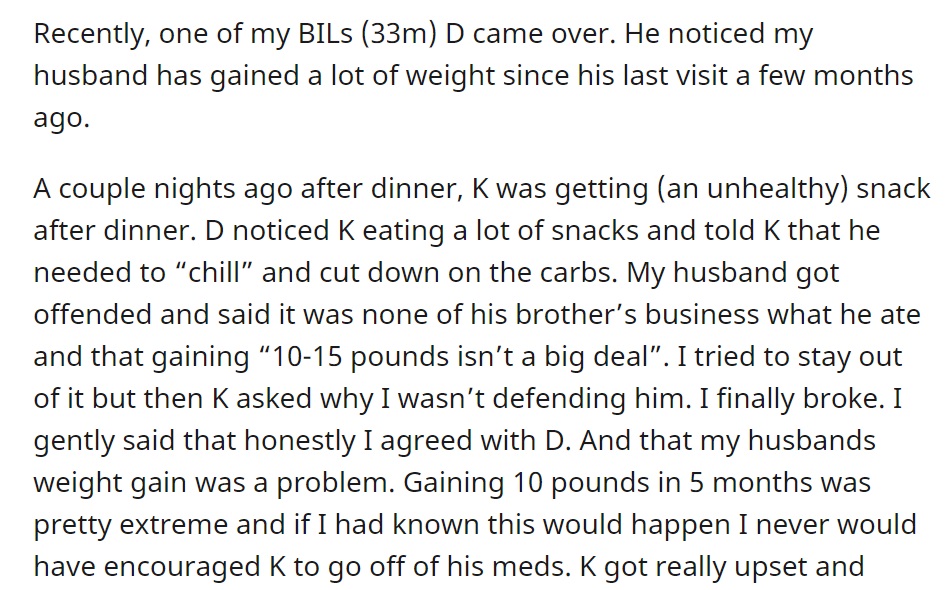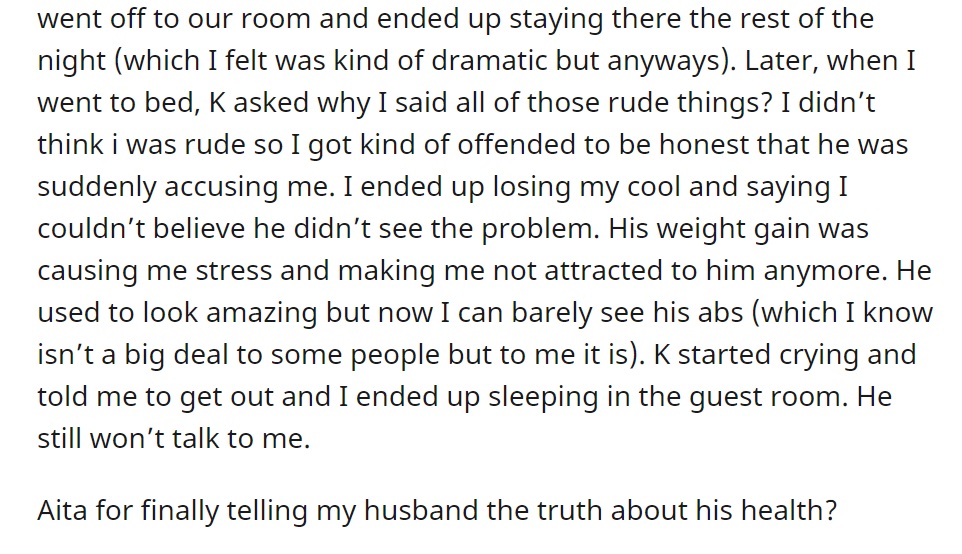 After the story went viral, the OP added a few edits: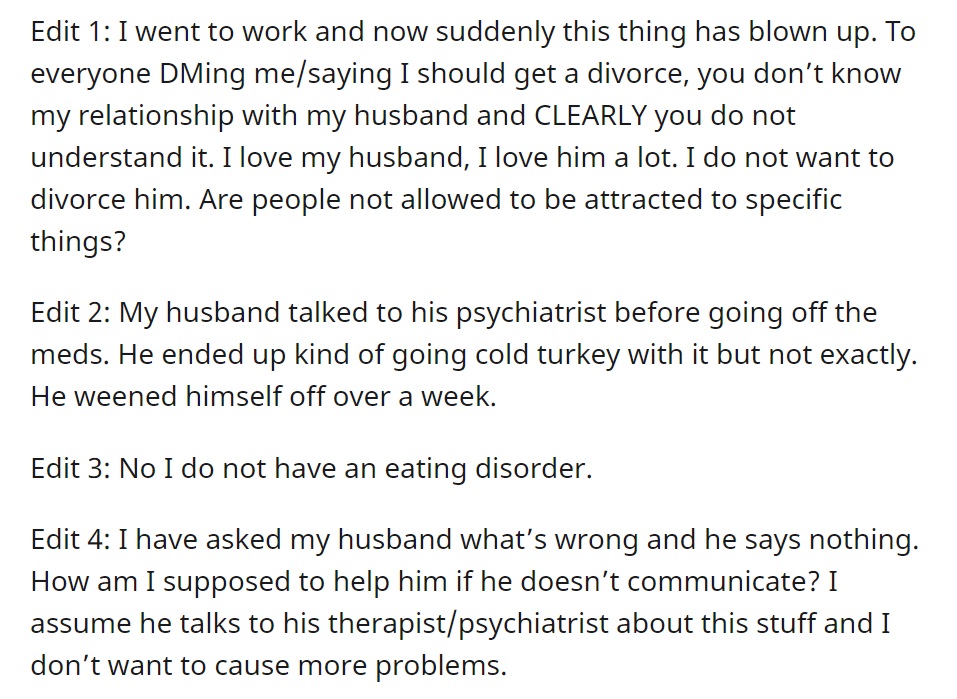 However, that didn't seem to change the mind of Redditors. Although the opinions have been divided, more people weighed into the A-hole vote, and noted that 10-15 pounds is most definitely not a big deal – at least not healthwise.