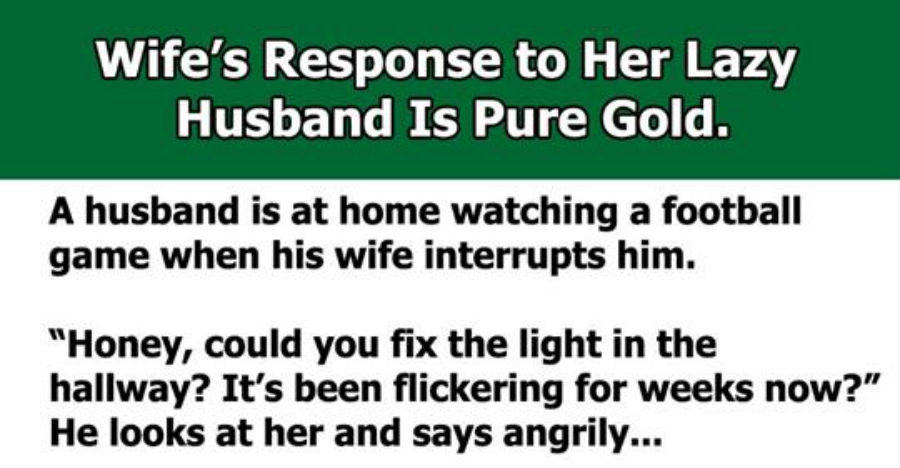 Sometimes we tend to forget to listen to our partners when they ask for something, and we even consider their request "nagging".
However, showing a bit of appreciation and doing something you may consider a chore without complaints is one of the things that can help a relationship, and that's a lesson this husband learned the hard way.
Check out the hilarious joke about a wife's response to her lazy husband below, and feel free to tell us what you think about it in the comments.