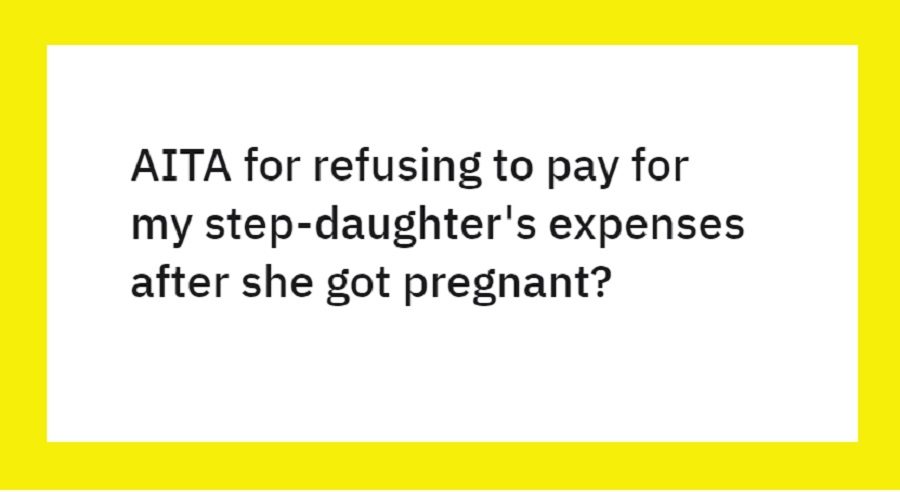 Many moms will you that being a mom is difficult enough. However, being a teen mom is difficult on a whole another level.
We hope that we're finally done with the whole MTV "Teen Mom" thing, but there are a lot of teens in the world who get pregnant by accident, even when they think they're safe.
Birth control is not 100% effective, and many studies show that teens tend to be more reckless than adults.
However, should you punish your teenager if she becomes pregnant?
One mom took it to Reddit's subreddit AITA to ask if she should continue to pay for the private education she personally funded. Check out the full post below: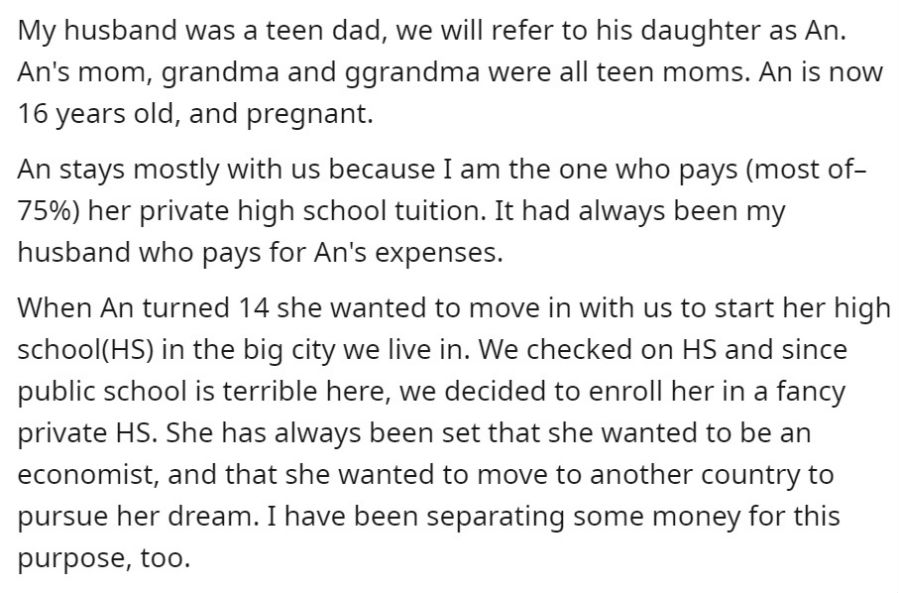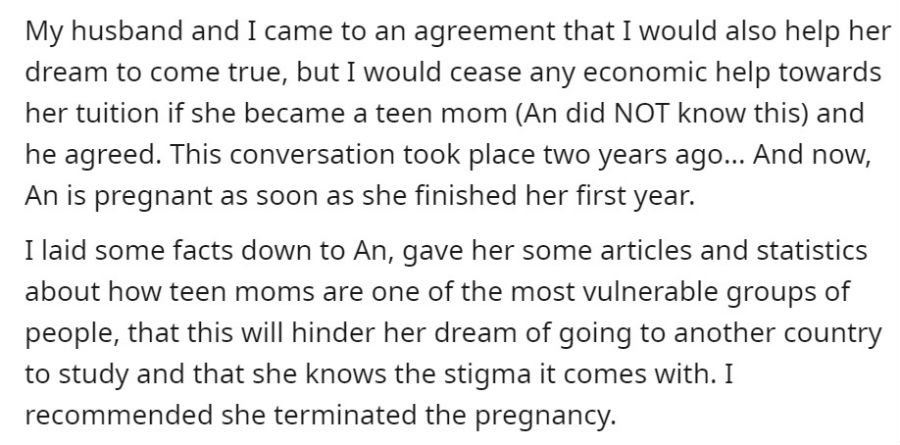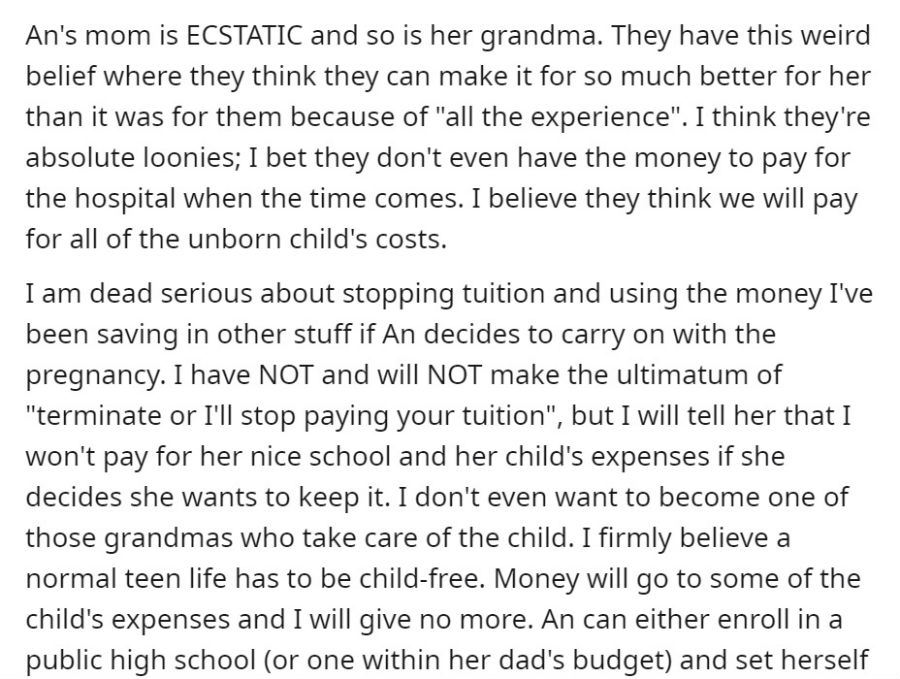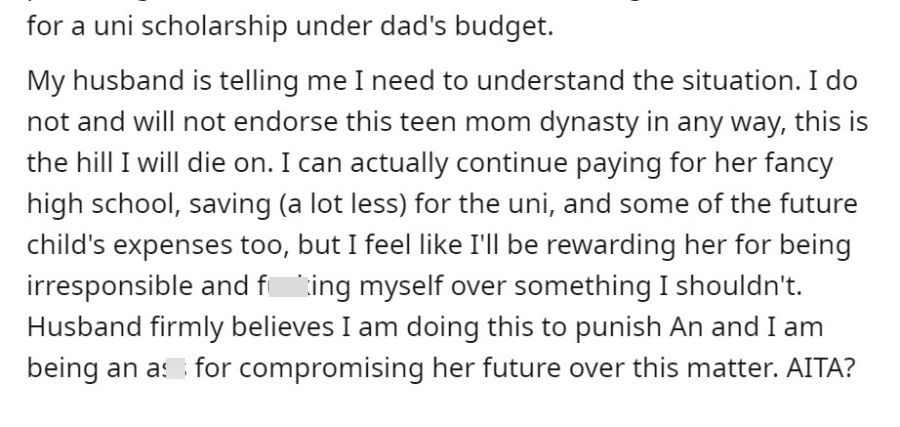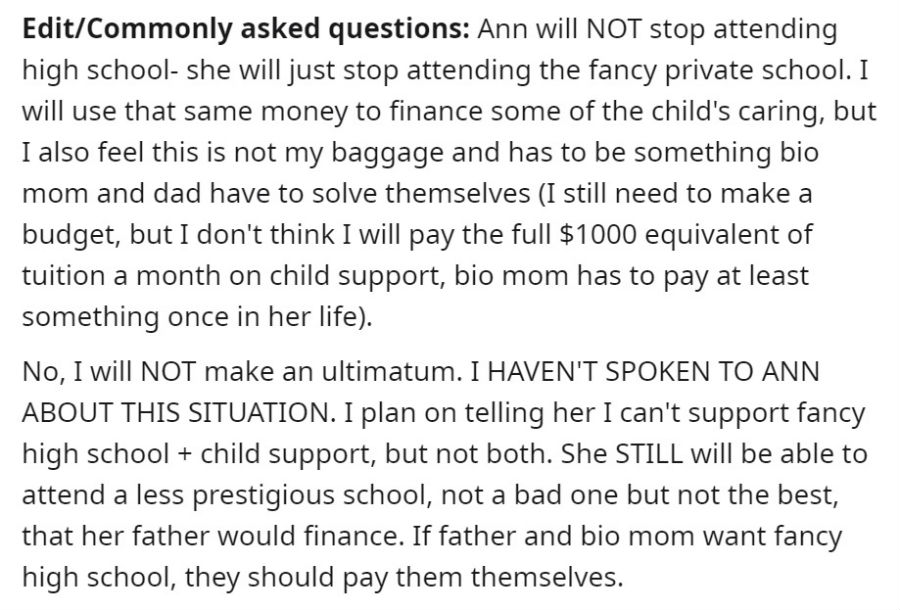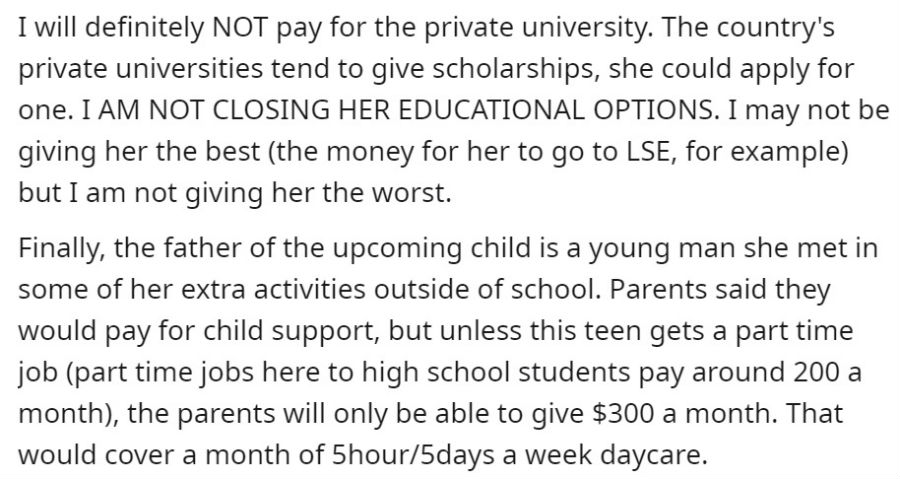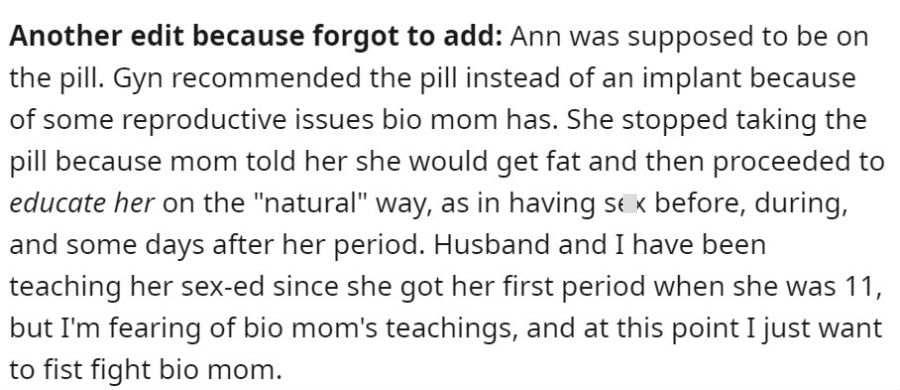 What do you think about this?
Many people actually said that she was not in the wrong: