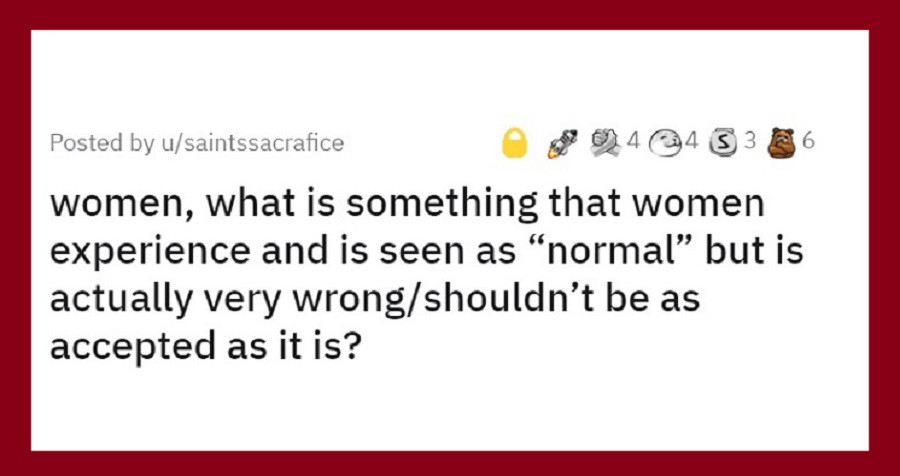 Reddit user u/saintsacrafice was having some doubts and decided to ask fellow women of Reddit what is the thing that women experience every day and is seen as 'normal' by society, but it's actually very wrong and we shouldn't accept it. Well, it's safe to say that the women of Reddit delivered!
The post gained a lot of attention, and many women shared all the things that society has deemed 'normal', but it shouldn't be normal. No, we shouldn't accept these things as they are! They're completely wrong, and must work to change that!
In addition, you can check out some of the responses below, and feel free to add your own thoughts on what do you think society considers 'normal', but is actually wrong.

10.

9.

8.

7.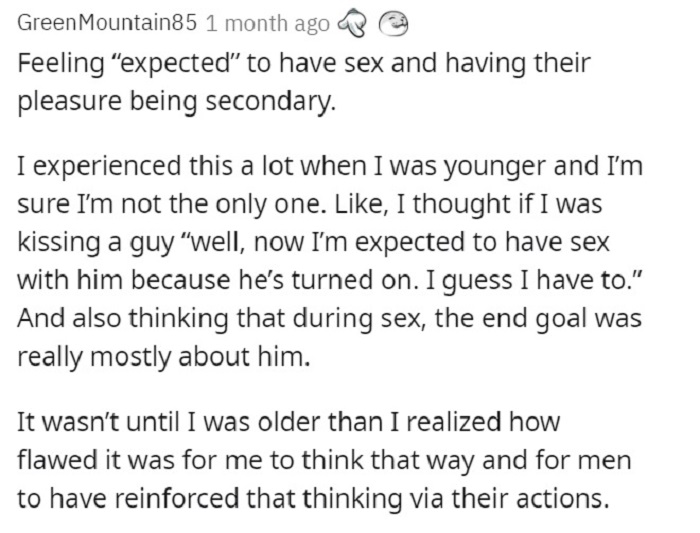 6.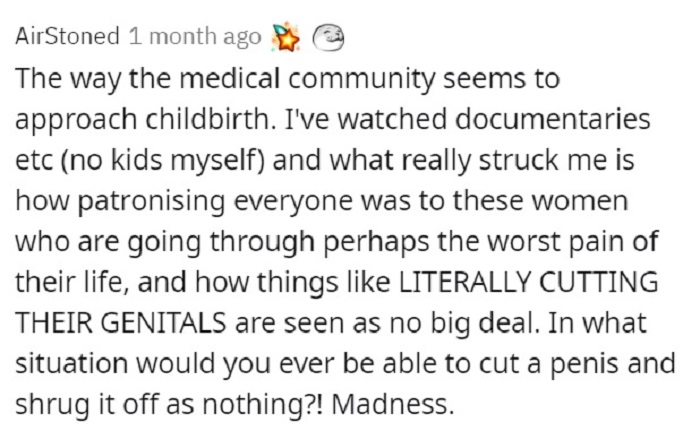 5.

4.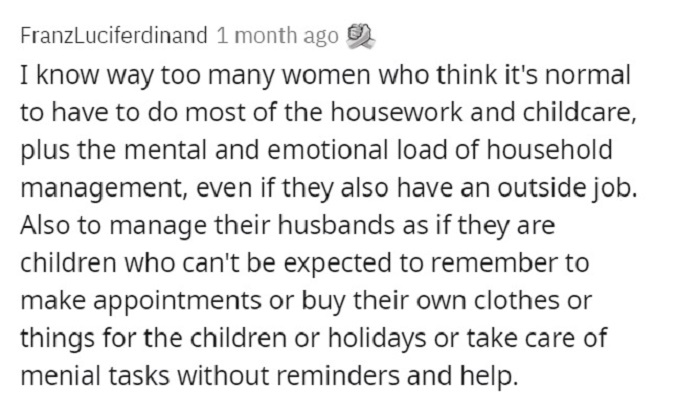 3.

2.

1.