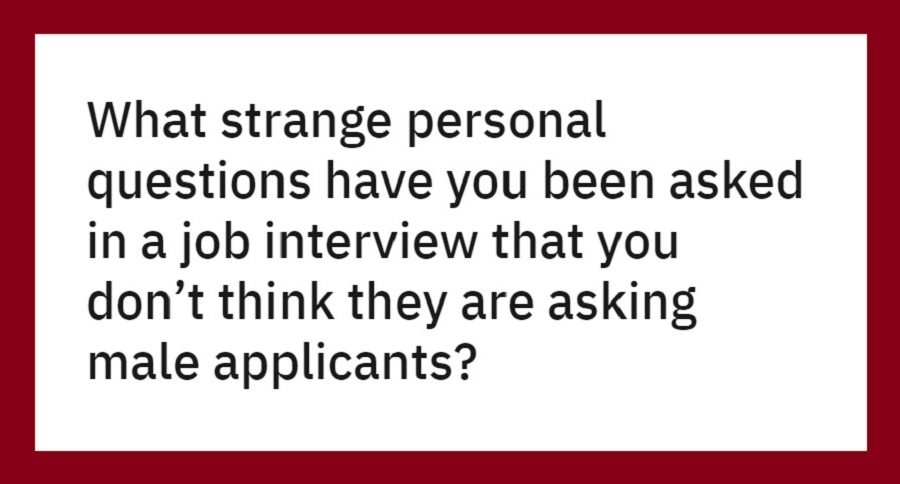 Showing up to a job interview is a stressful experience for many. However, like many things in life, it's even worse for women. Why? Because women often get strange, personal, and rather inappropriate questions that scream sexism. Yes, sexism is still very present in the workplace, and the interview room is no exception.
Redditor u/poxycabbage recently decided to ask the women of Reddit to share the strange personal questions they've been asked in a job interview that they don't think they're asking male applicants – and women of Reddit delivered!
The post has already racked up hundreds of comments, and the replies vary from gross and offensive to downright illegal! Check out some of the worst things women have been asked at job interviews, and feel free to share what's the strange personal question you have been asked in a job interview.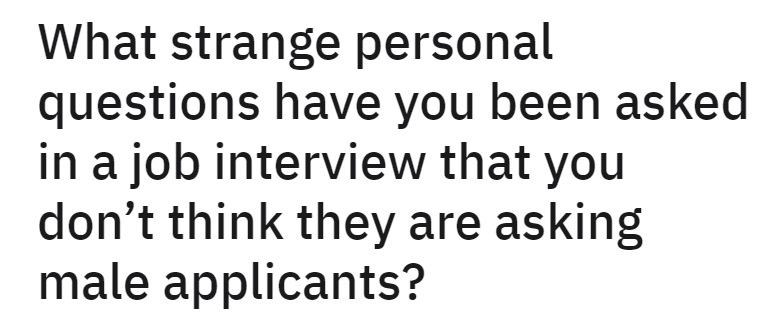 10.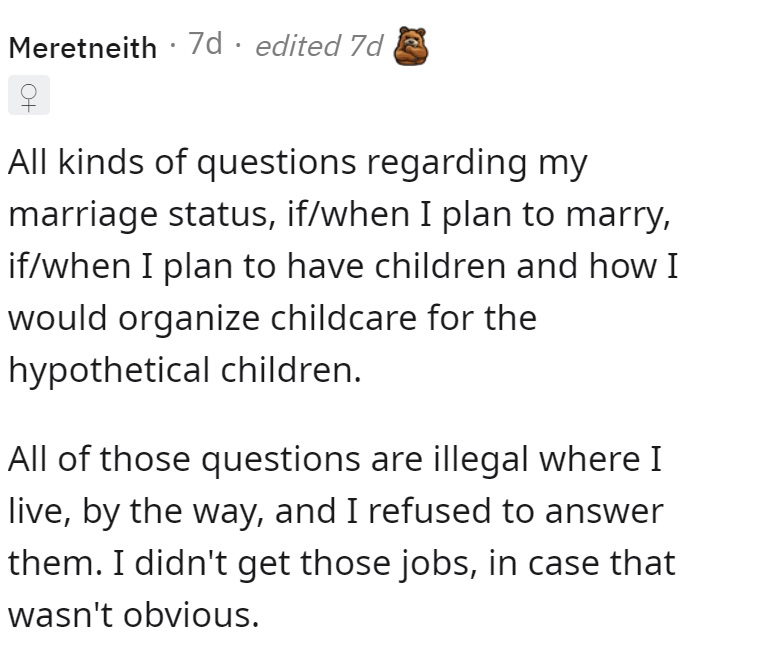 9.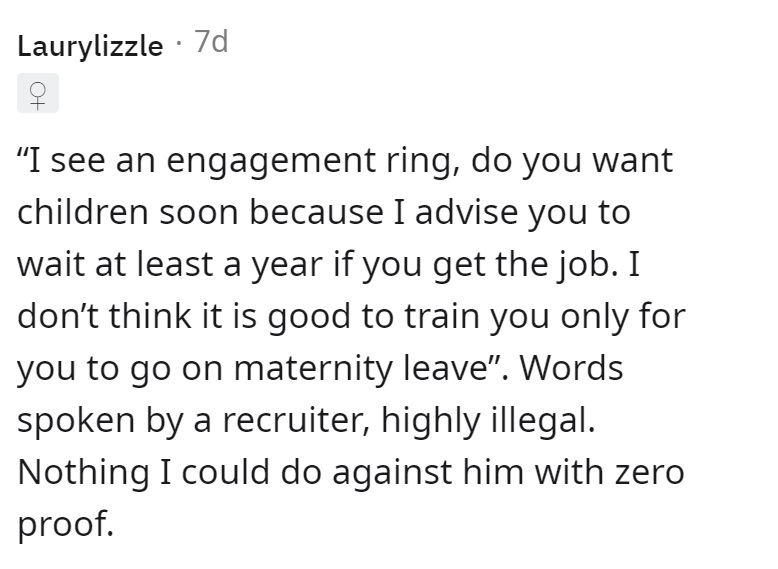 8.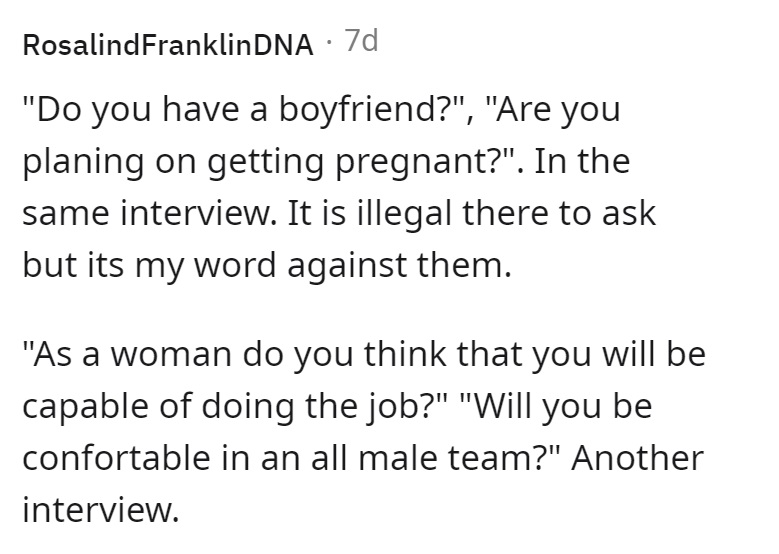 7.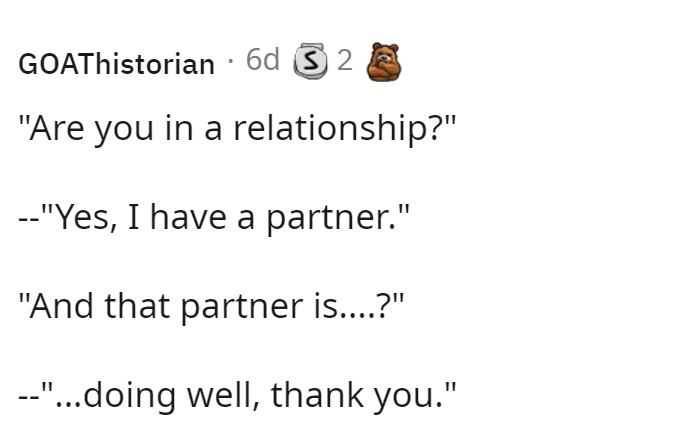 6.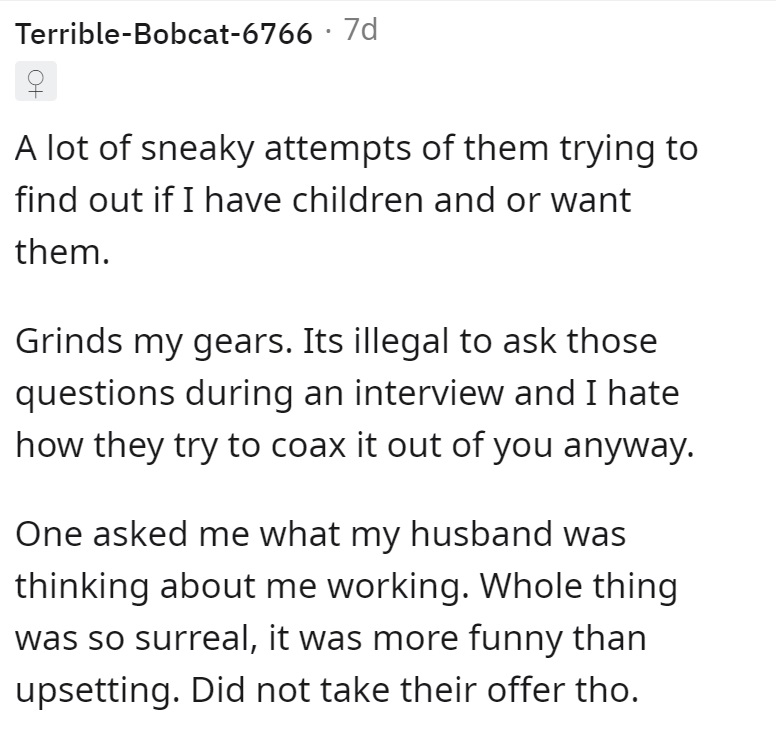 5.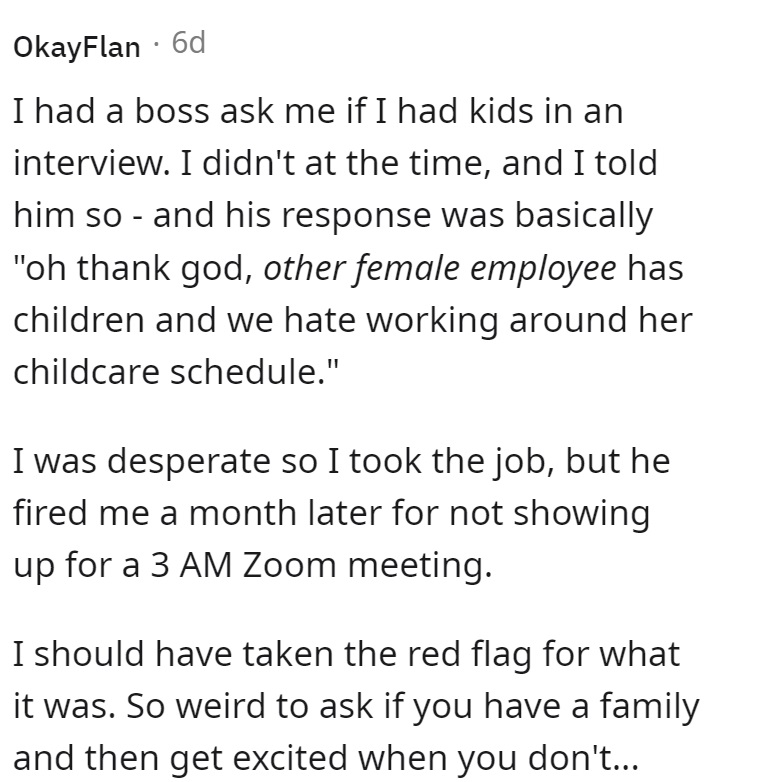 4.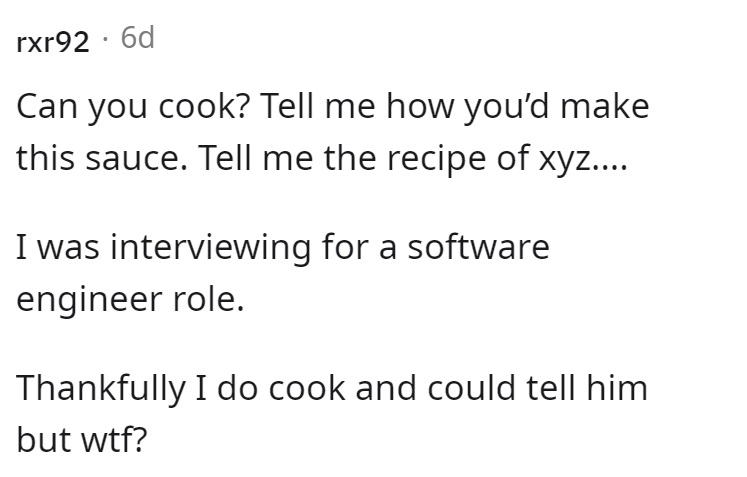 3.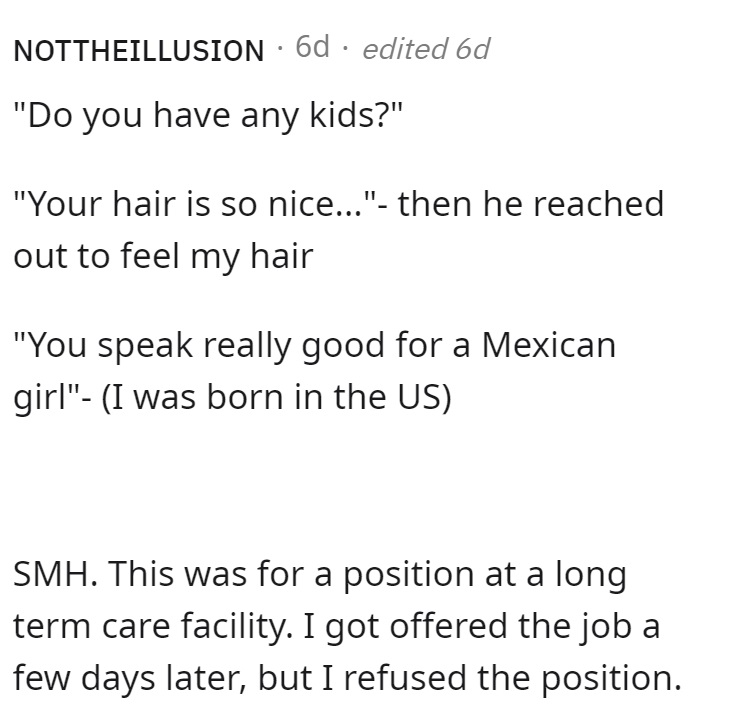 2.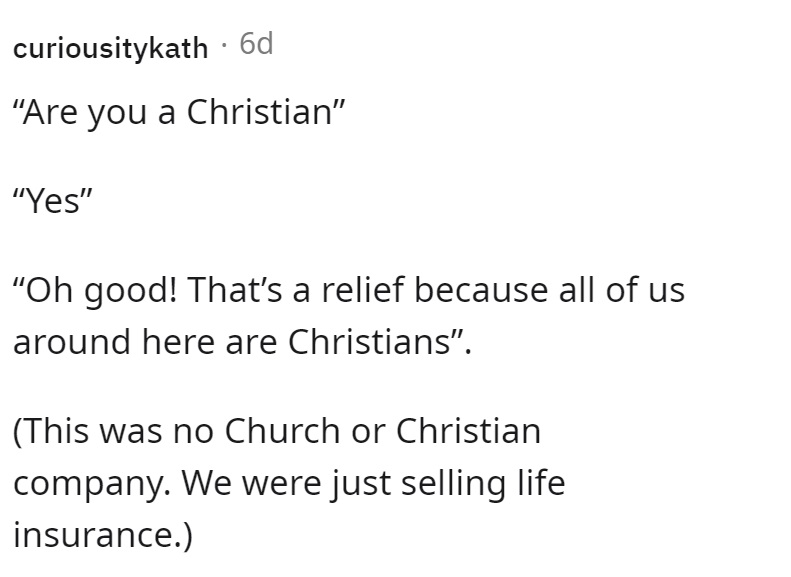 1.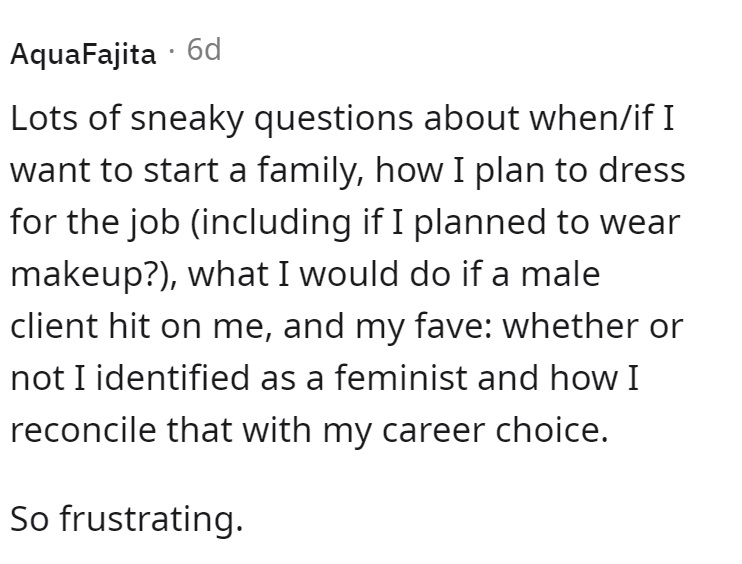 Source: Bored Panda