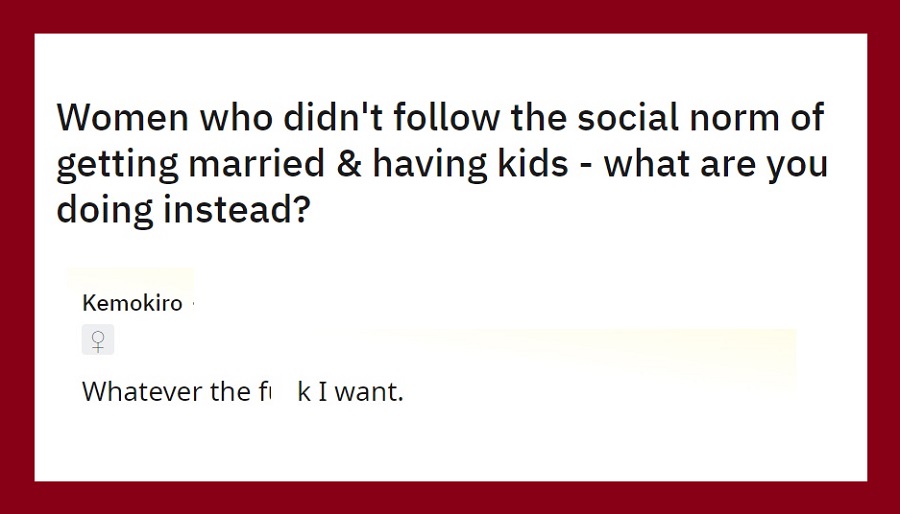 If you're a woman in the late 20s or early 30s, and you're childfree and/or unmarried, you're probably tired of all the questions about grandchildren, or your friends questioning when you'll get married, etc.
There's a real pressure on women to meet the social expectations and get married and have children. However, more and more of us are willing to take matters into our own hands and make a choice to be unmarried and childfree.
A recent Reddit thread that was shared on the Ask Women sub asked women who didn't follow the social norm of getting married and having children – what are they doing instead?
Well, women responded, and they responded in style! Below we'll present you with some of the best responses to the question, and we invite you to participate in the 'survey' yourself and tell us 'what are you doing instead of getting married and having children?' Of course, we have nothing against married women, or women with children, or anyone – so you can just tell us what are you doing instead of following the dated societal norms (and we believe there are some putting pressure on you as well).

10.
9.

8.

7.

6.

5.

4.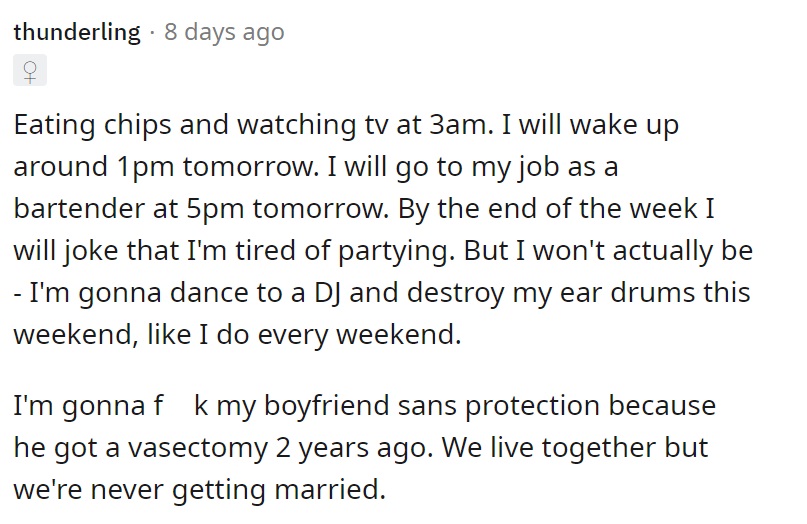 3.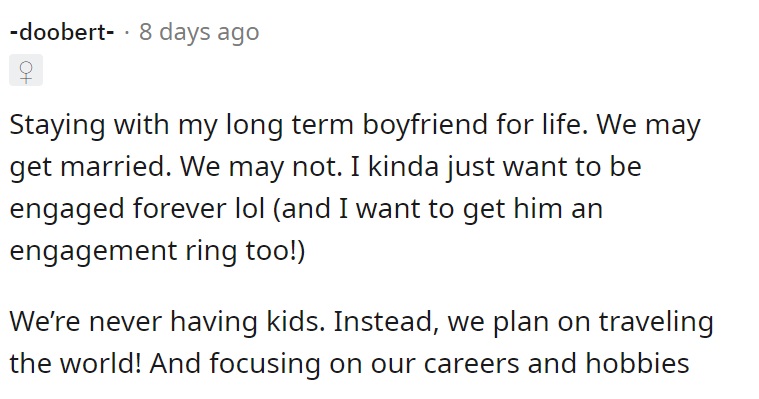 2.

1.