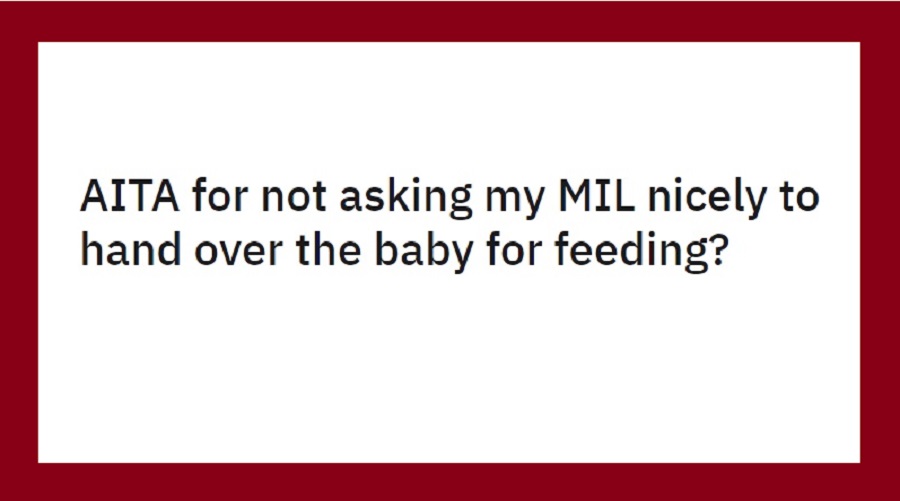 Caring for a newborn baby is most definitely not an easy task, and it can truly be a high-stress time.
So, it's not uncommon for new parents to act out a bit, especially soon after childbirth. However, Redditor u/Newmomma353 recently had an 'acting out' situation and decided to share her story and get some feedback. She took it to the Am I The A-hole subreddit to ask if she was in the wrong for not asking her Mother In Law nicely to hand over her baby for feeding.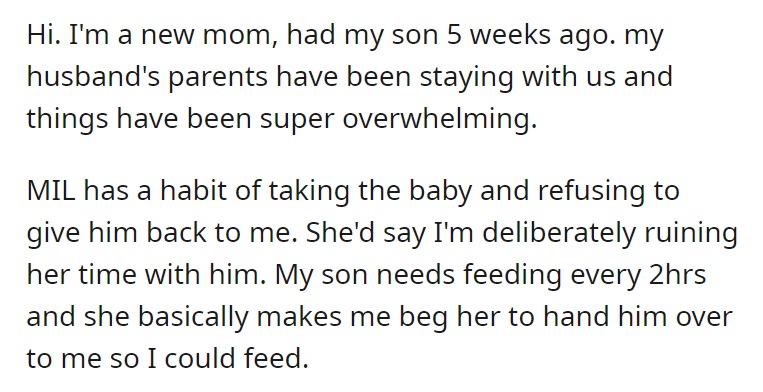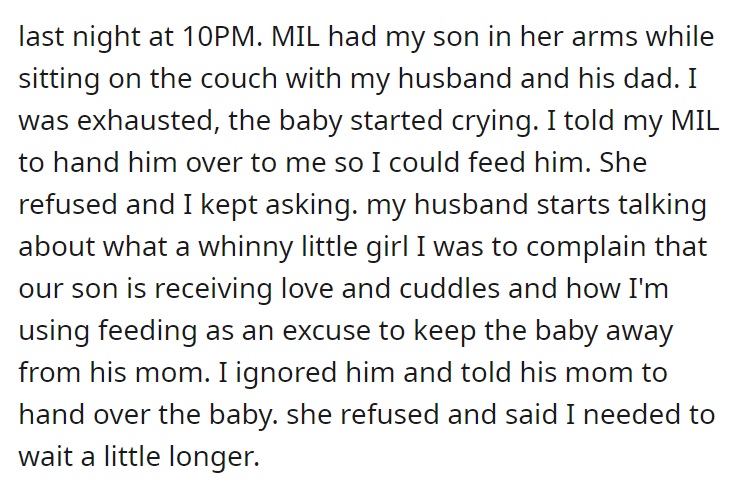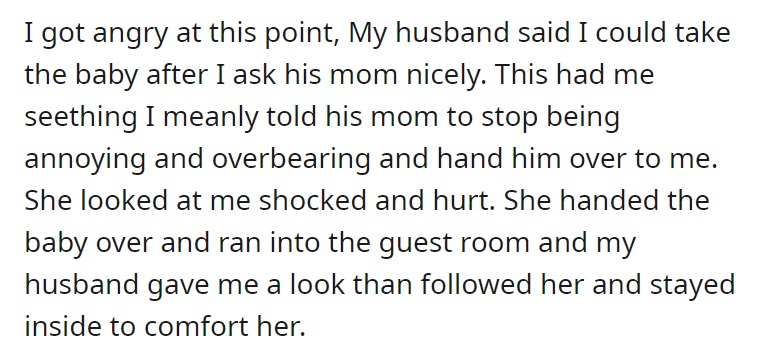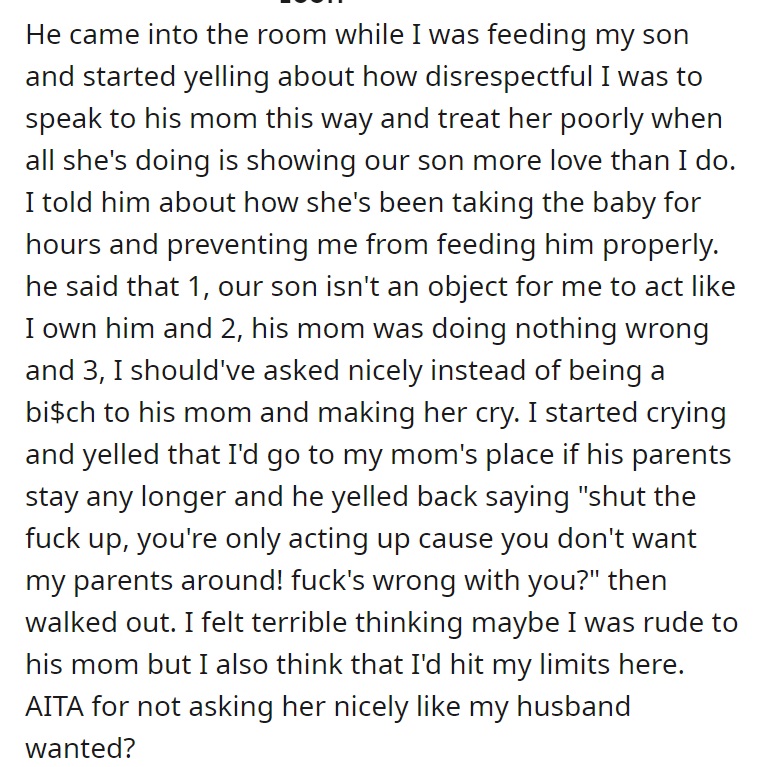 The majority of responders wrote that she's not in the wrong here, nor she is the a-hole in any way. They suggested she packs her baby and goes to her mother, and we most certainly hope so that she did.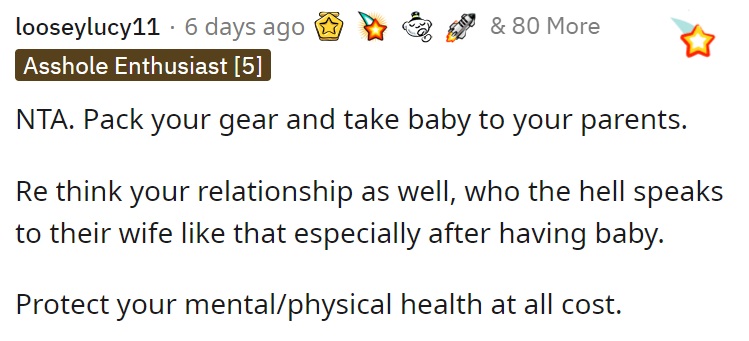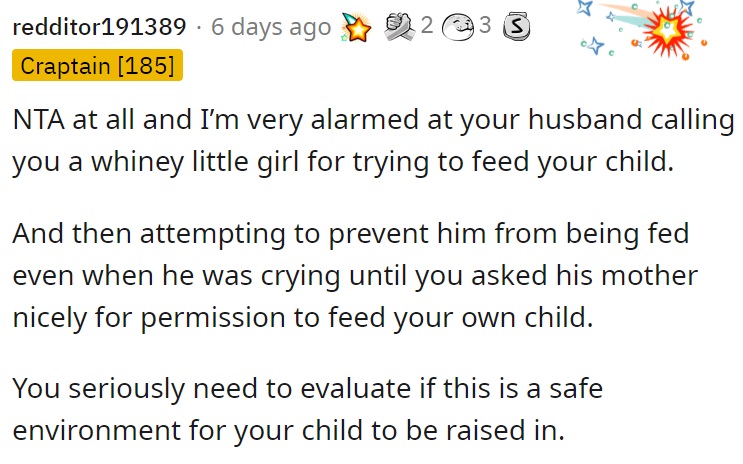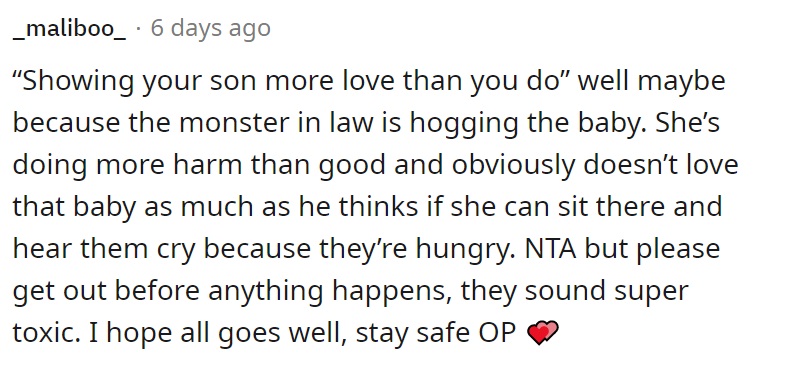 Source: pelcolately