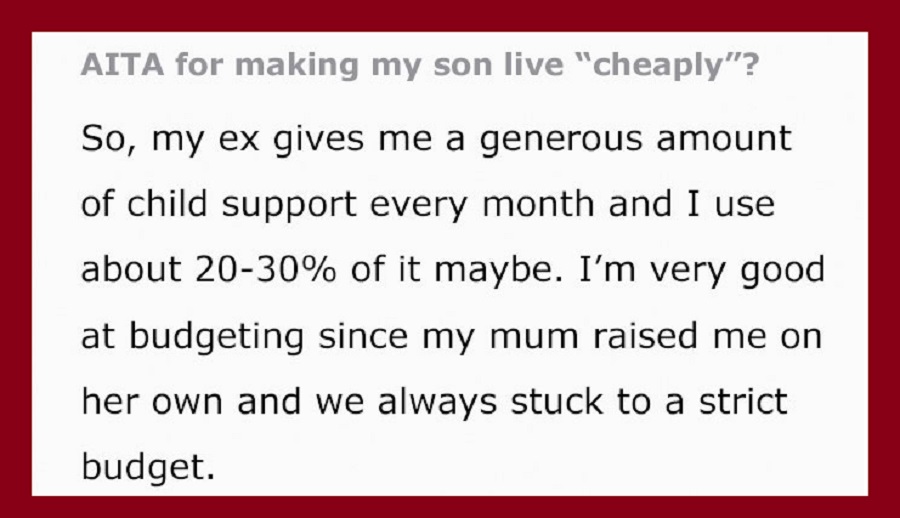 One mom recently decided to share her story on the popular Am I The A-hole subReddit and stirred quite the drama.
Namely, the mom opened up about how she uses 'the generous amount of child support' her ex husband sends her to support their 4-year-old child each month.
In her post, she shared that she uses only a small fraction of the money on their child, and she puts the rest away for his future. Her ex, however, wasn't happy about this, because he believes that all of the money he sends her should be spent on his son instead of putting it away. You can read the full story for yourself below and decide if there are any a-holes here.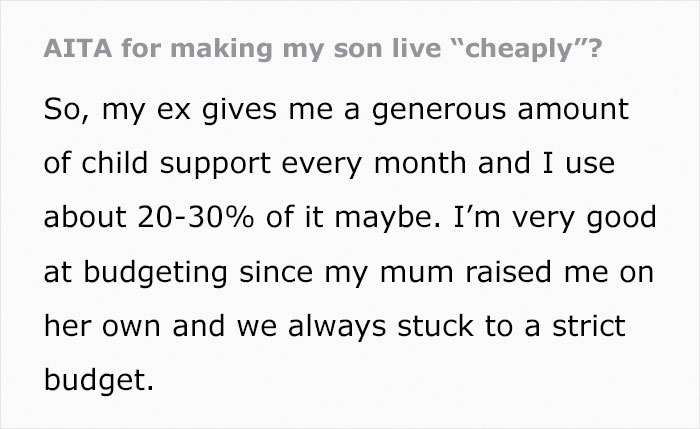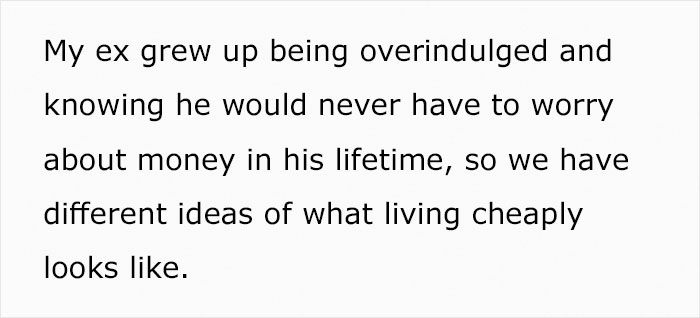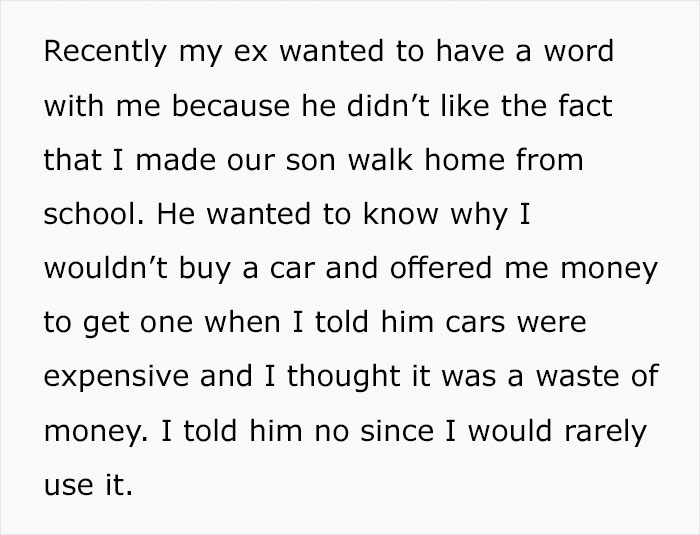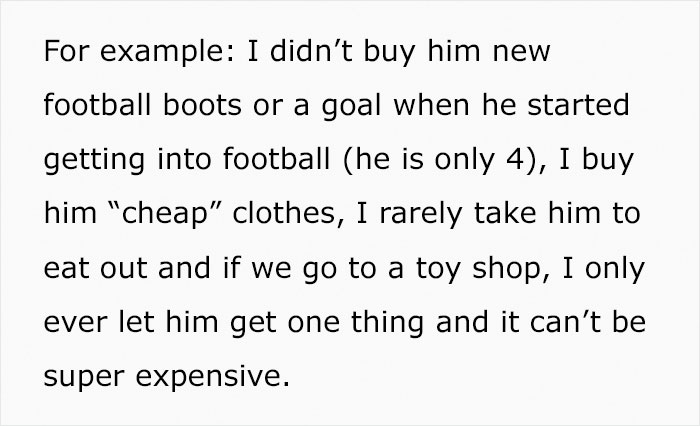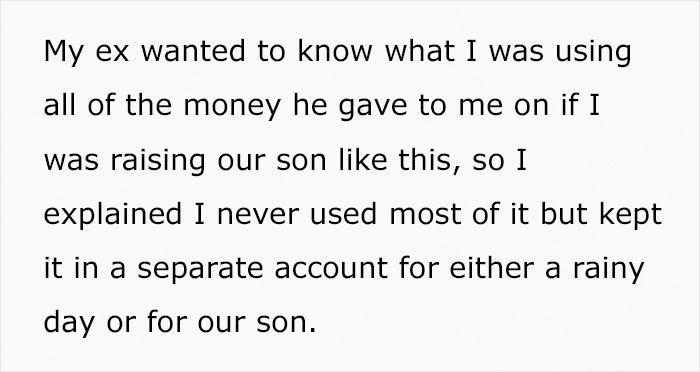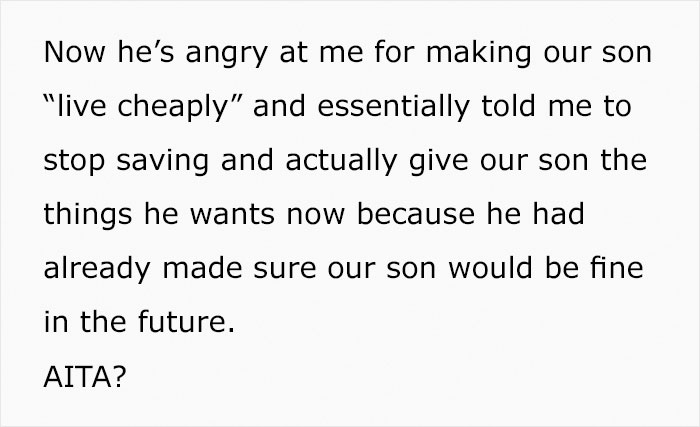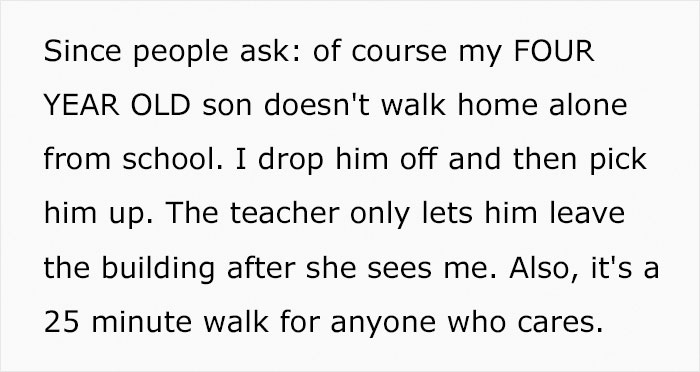 The opinions of fellow Redditors were divided. While some thought that the mom was in the wrong for saving up so much money of her son's child support, others agreed with her and thought that she wasn't in the wrong, because she wasn't neglecting her child nor spending the money on herself. Who do you think is in the wrong here? Feel free to express your opinion in the comment section.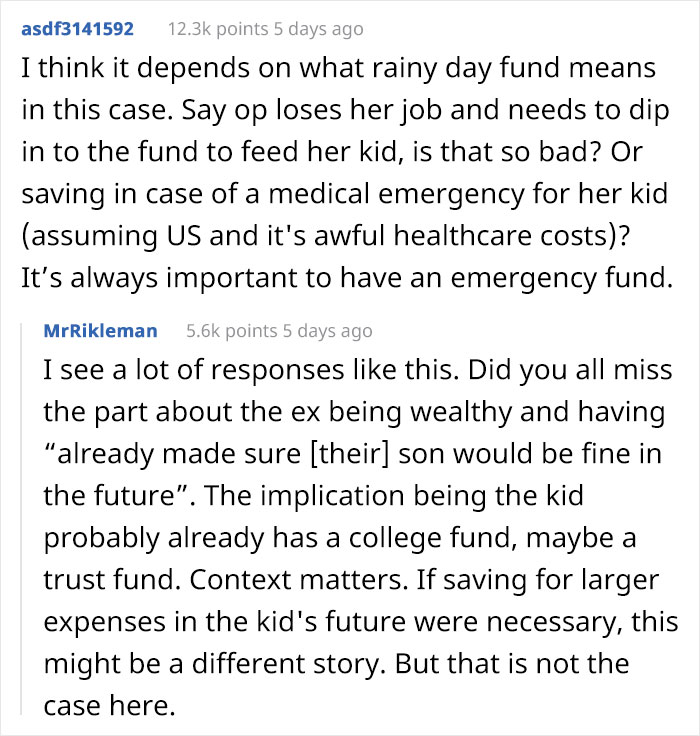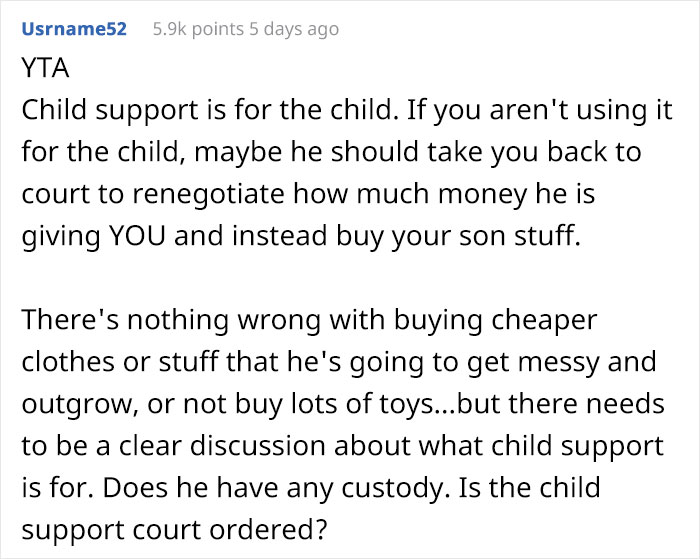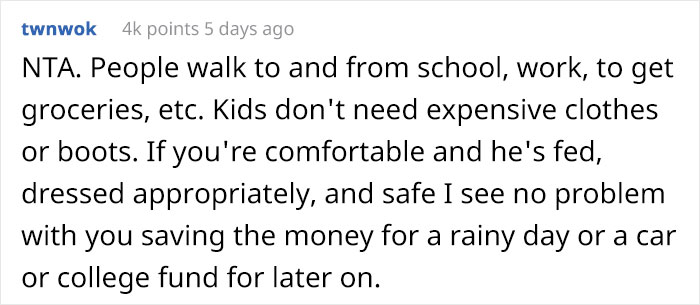 Source: Bored Panda