The rules in our society are imposed to make everyone's lives more comfortable and easier. However, the rules are not always in compliance with every individual, and the people that enforce them often lose sight of it.
And this is why the Malicious Compliance subreddit exists. It's a place where people share stories of malicious compliance, usually of people strictly following the rules of their superiors – even if they're ridiculous in given situations.
Redditor u/graywoman recently shared her story about her local swimming pool's dress code. She explained that she doesn't wear a sports top when she goes swimming because she has had a double mastectomy, and her chest is now flat. She also noted that she's totally comfortable with how she looks but prefers  to be covered in public, so she wears a tight-fitting full coverage dark-colored tank-top.
However, she was recently approached by an employee of the sports center and was told that her clothes didn't fit the dress code. So, she had an amazing idea to follow the rules – exactly as they're written! Well, it's safe to say that other people in the pool were very amused, and you can check out the story for yourself below.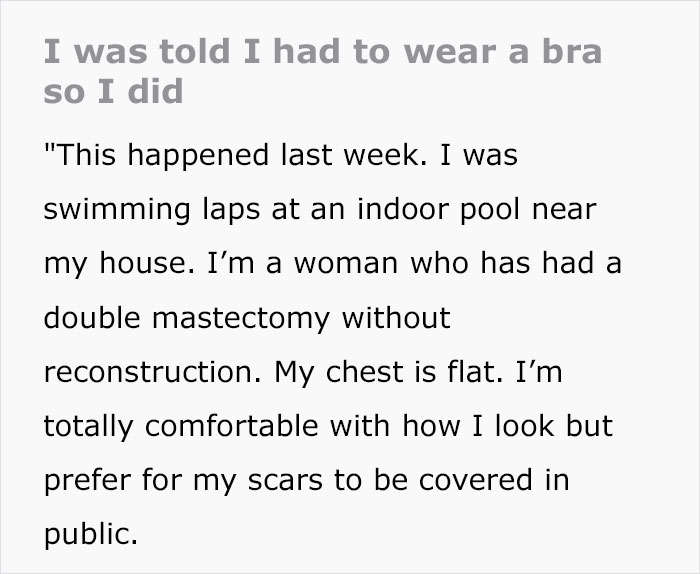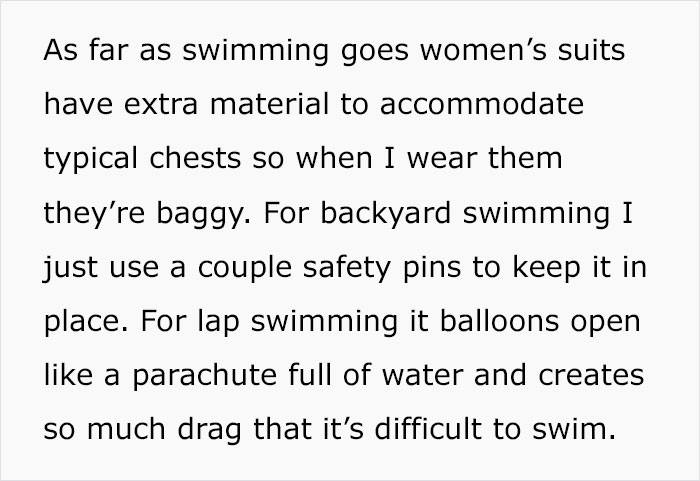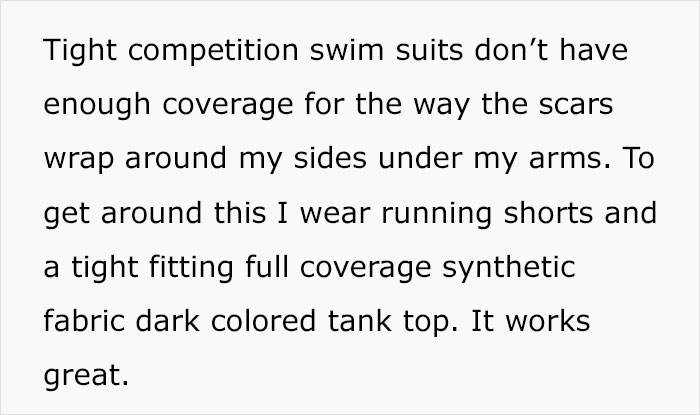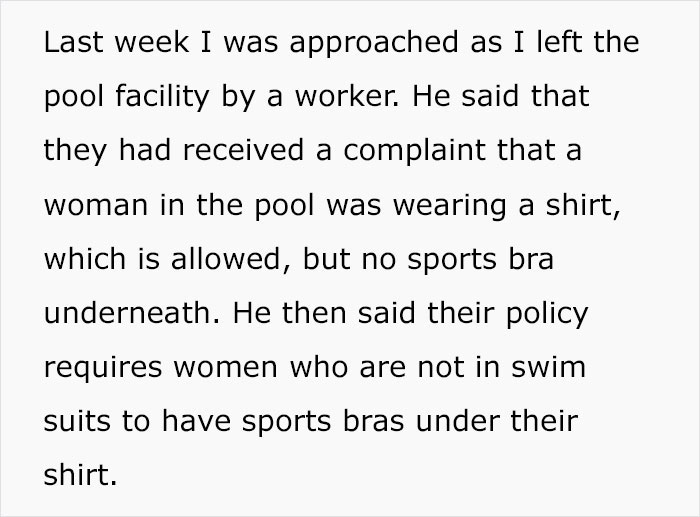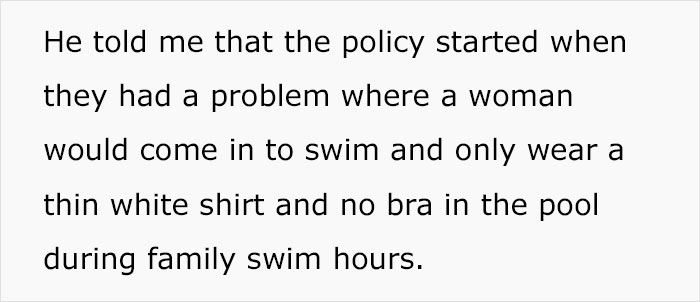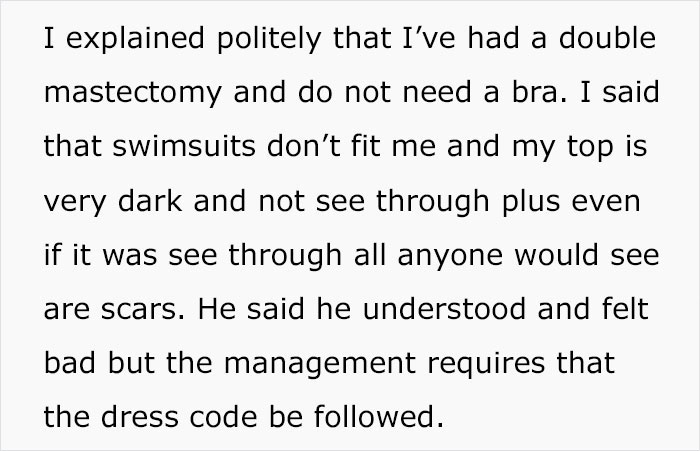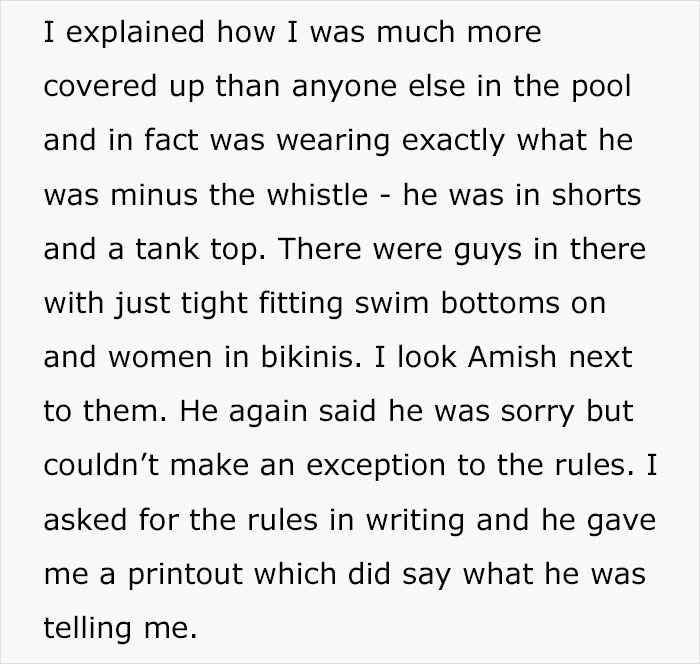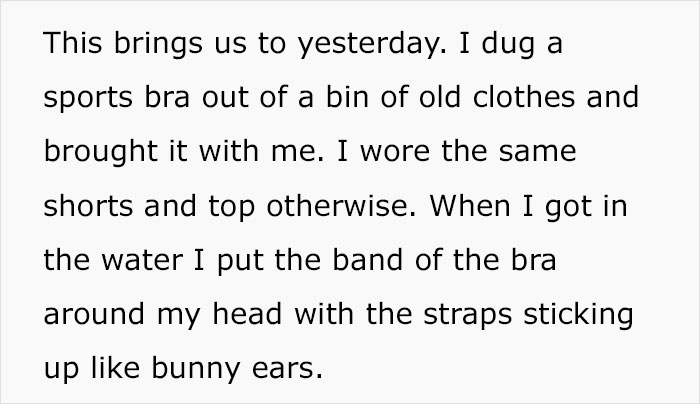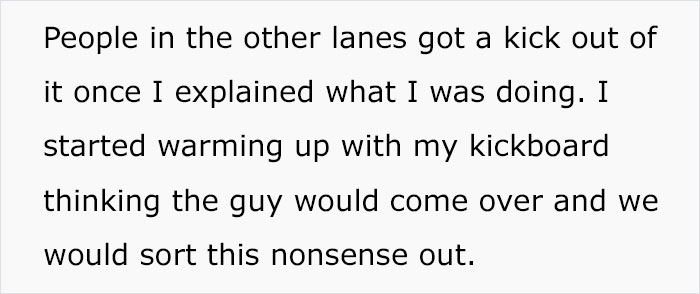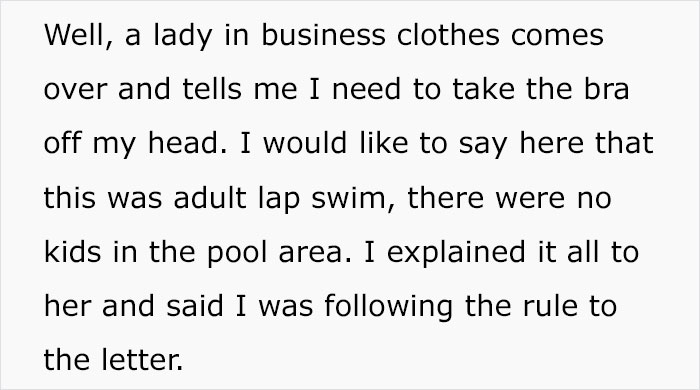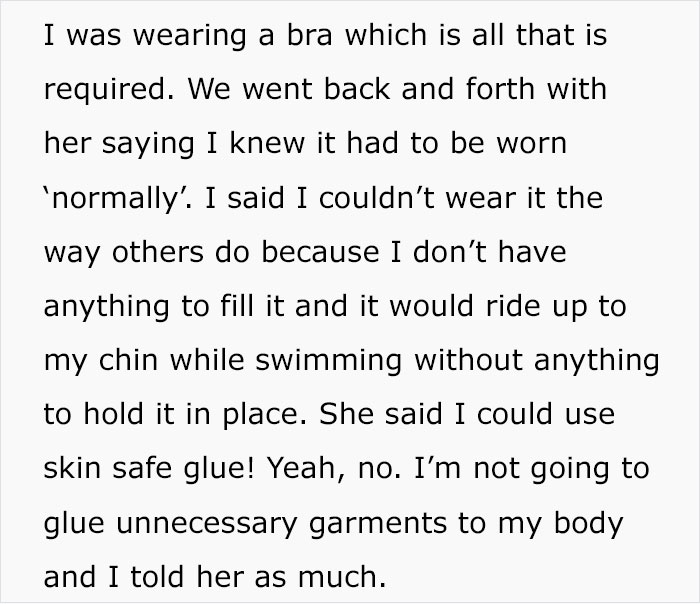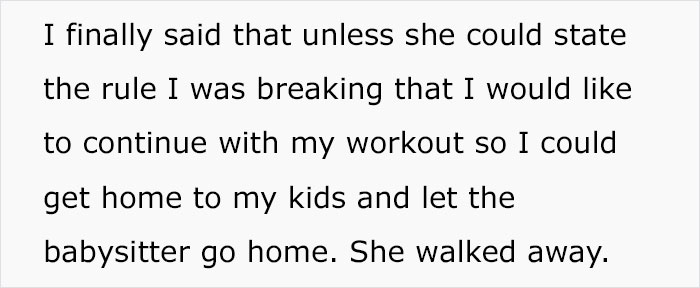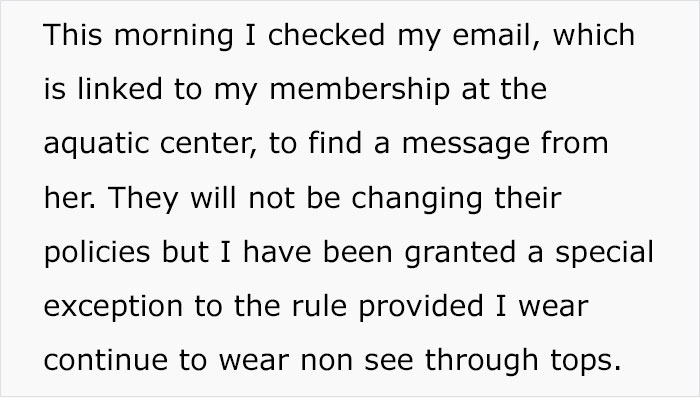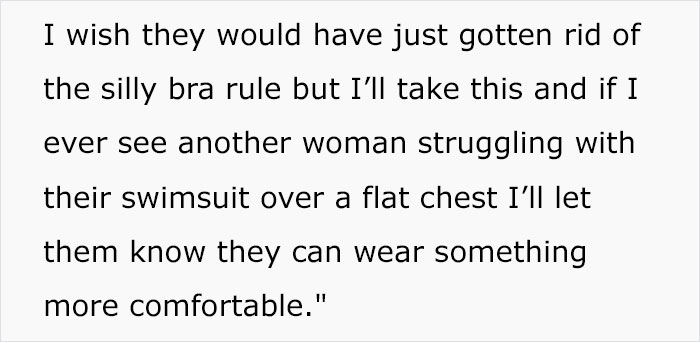 Thousands of Redditors shared their massive support for the woman and thanked her for sharing her story.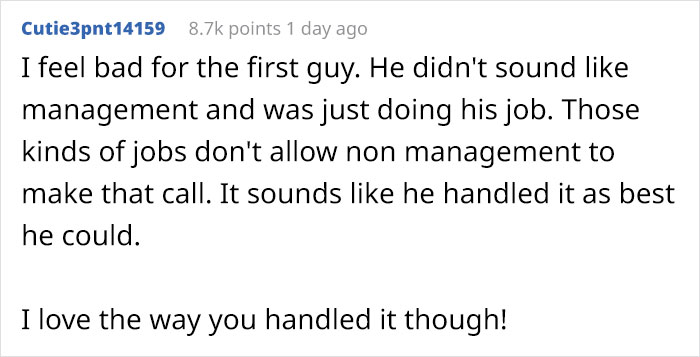 Source: Bored Panda