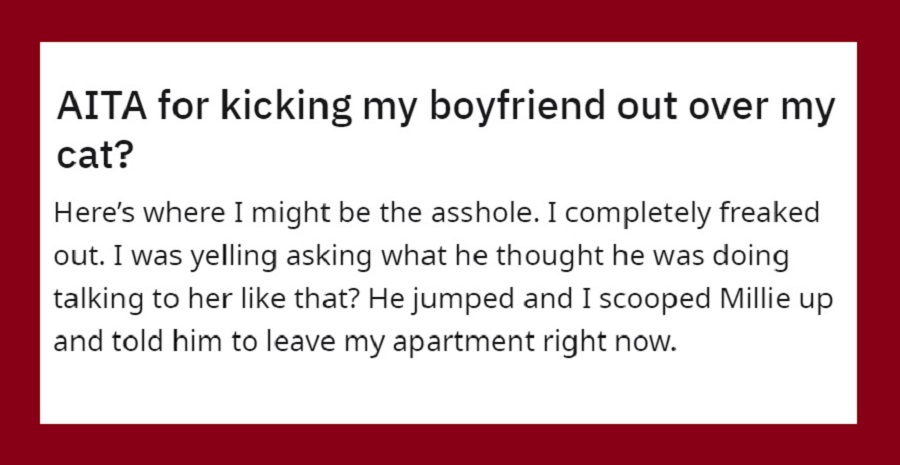 One woman shared that she kicked out her boyfriend for shouting at her cat.
She shared that her boyfriend had joked about getting rid of the cat, but when he moved in her home, he really asked for the cat to be gone.
Even though he eventually made peace with Millie, the cat, the girlfriend once caught him yelling at the cat. So, she asked him to leave her home and ended the relationship. She now decided to take it to the popular Am I The A-hole subreddit to ask if she was in the wrong, and Reddit responded! Check out the story in its full below.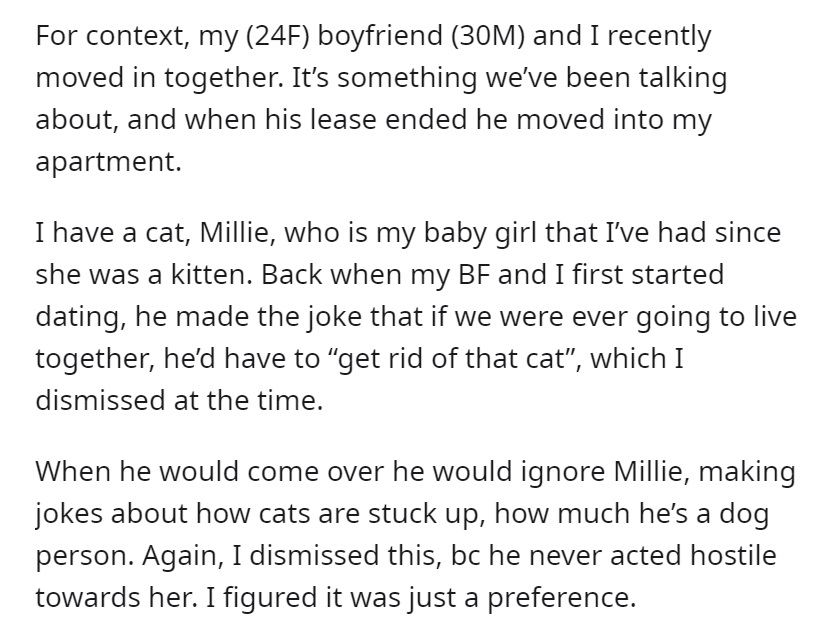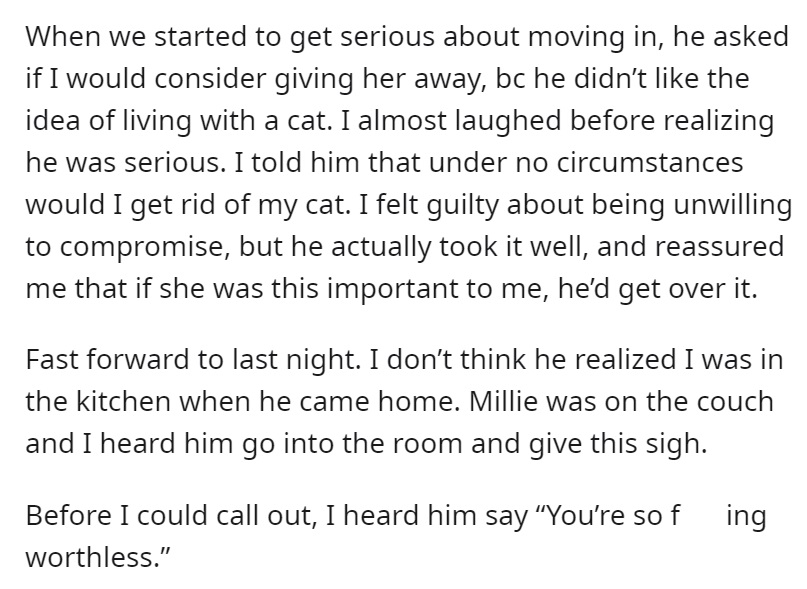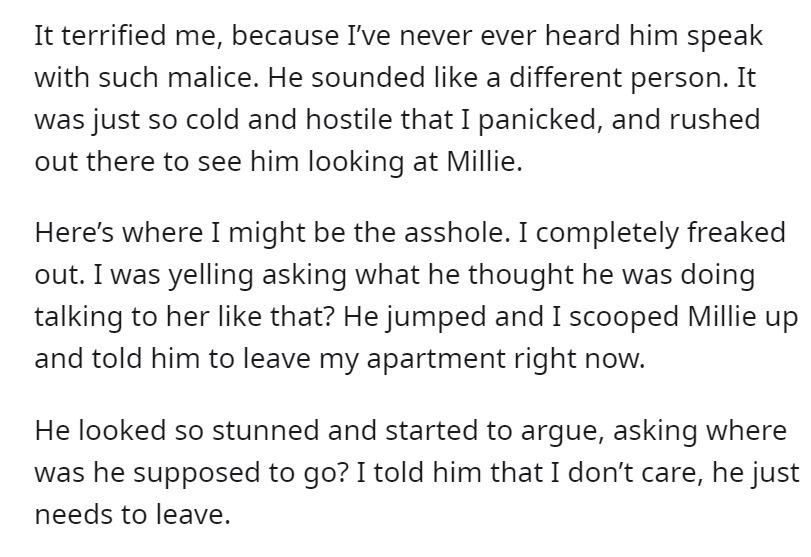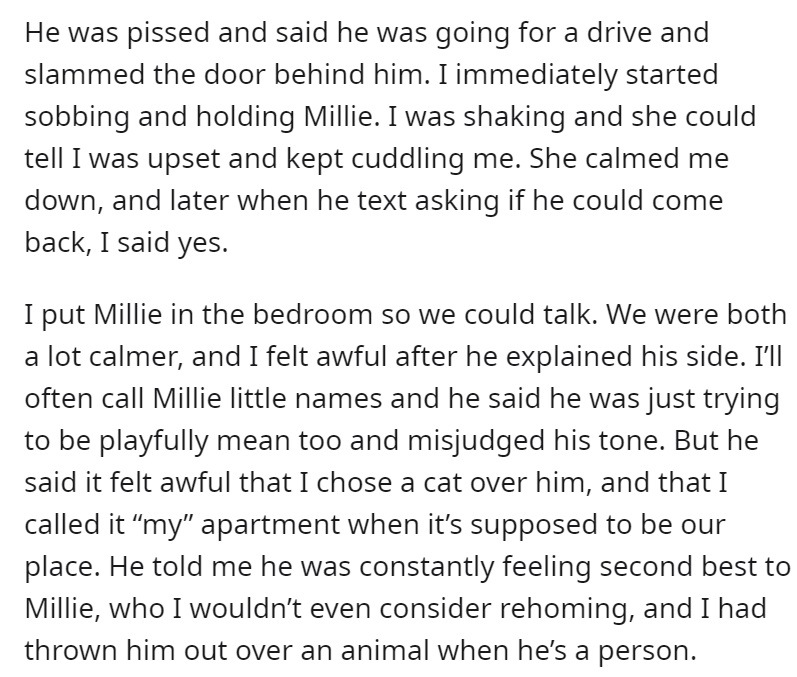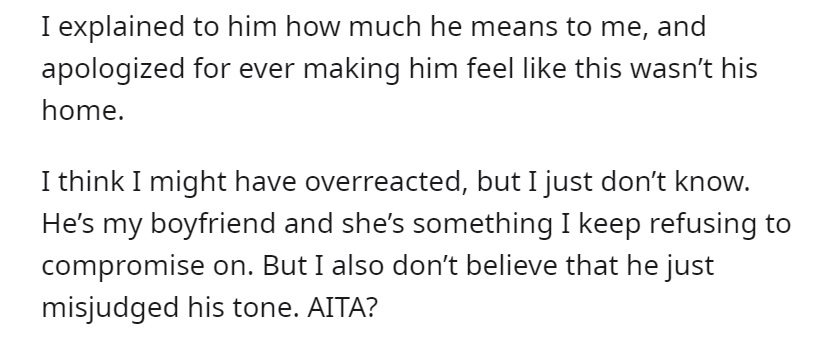 Even though the opinions were divided, most people weighed in on the Not The A-hole option and told the woman to trust her instinct. If she believes he would harm the cat, he has no place in her life. However, what do you think? Was she in the wrong to kick him out? Feel free to tell us in the comments!