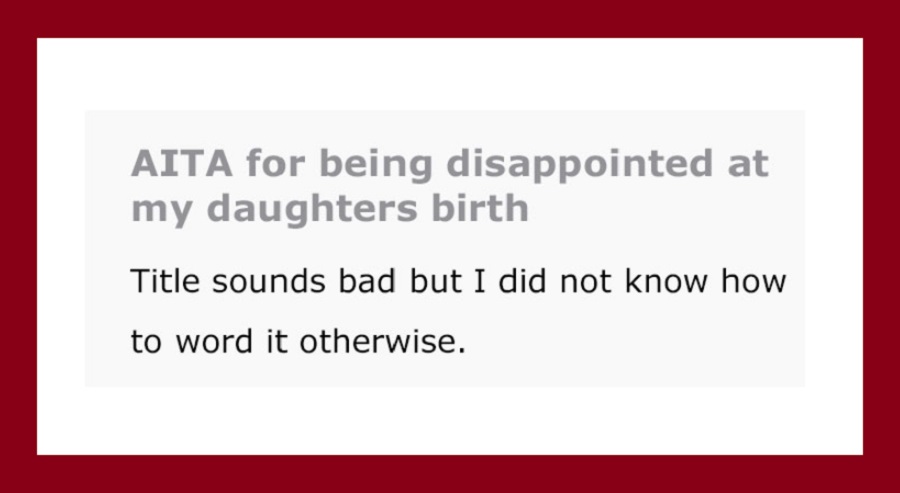 We often ask ourselves if we should be completely honest with our feelings, or should we just do our best to hide them so that we don't offend anyone?
Well, one 36-year-old dad named Michael had the same dilemma, and he decided to take it to the popular subReddit Am I The A-hole to find out if he was in the wrong or not. Namely, he wrote that he's the proud dad of four girls, but it's the birth of his 4th daughter that made him question himself. When his wife had just given birth, the dad was informed that it's a girl once again, and he admitted that he was a bit sad because he expected a boy. His wife noticed his reaction, and confronted him in the days afterward.
Michael was also accused of being misogynistic by his mom, so he now wants to know if he in fact is in the wrong or not. Check out the story below and decide for yourself.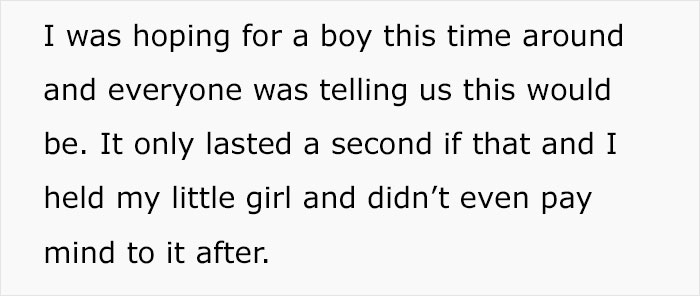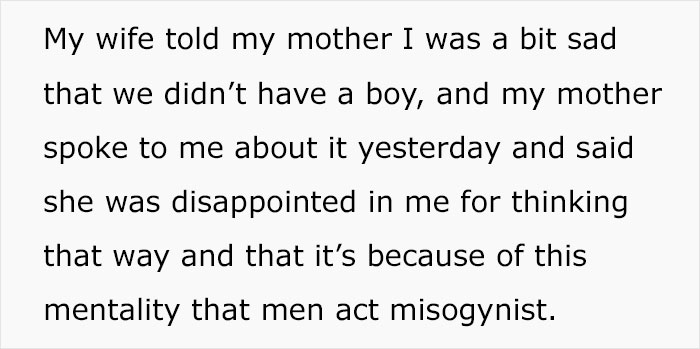 This is how people reacted to the story. Notably, most of Redditors didn't think he was the a-hole in this situation, and some of them even blamed his wife for telling on his mother.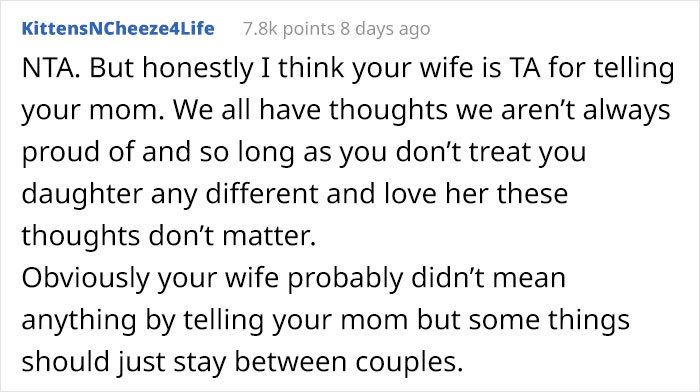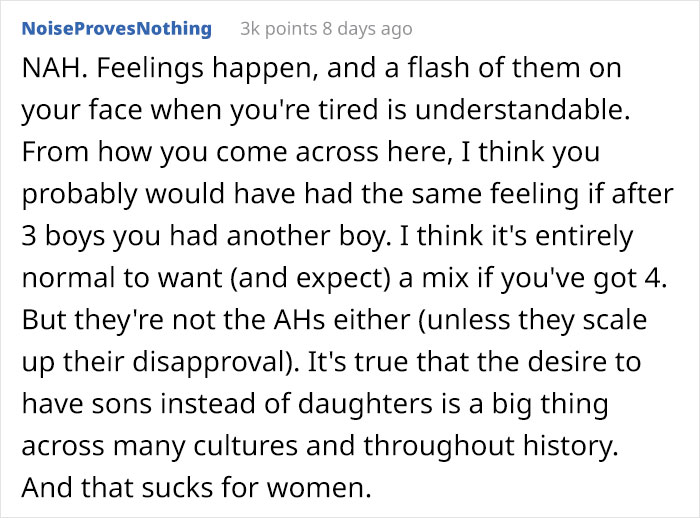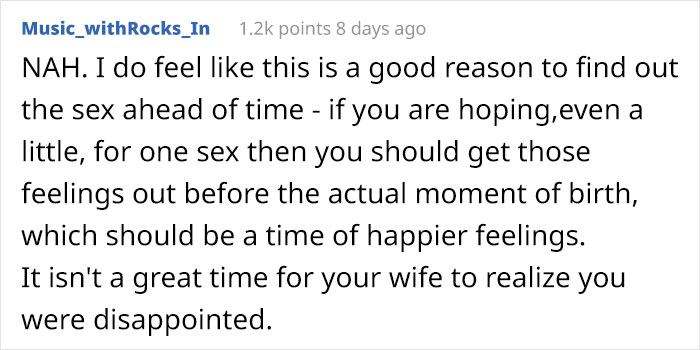 Source: Bored Panda