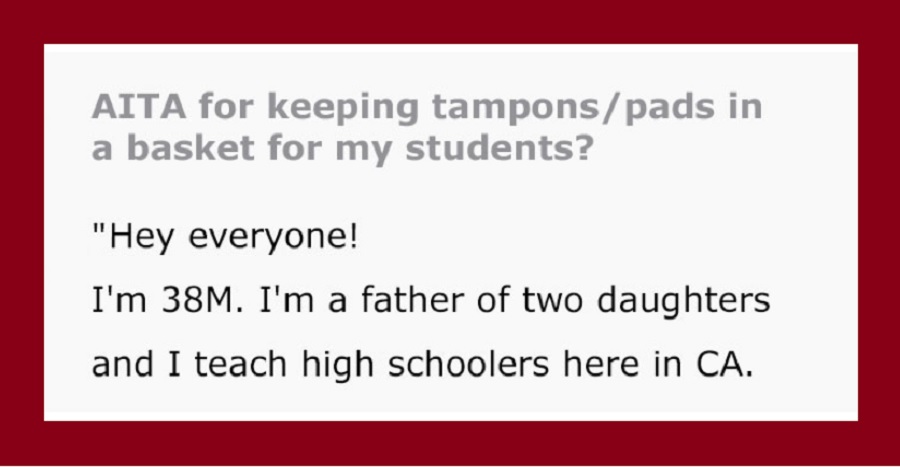 It's 2021 already, and menstrual products such as tampons, pads, and periods overall shouldn't be a taboo topic! However, that's still the case even in developed countries – and it's rather sad.
But to make a change, you have to start with yourself, which is why one teacher decided to have a basket full of tampons and pads in his classroom for his female students. The problem arose when some of his colleagues called him out for that, so the teacher decided to share his story to the Reddit's Am I The A-hole but and ask if they were in the wrong for having a basket full of menstrual products in their classroom.
Check out the story for yourself below, and decide if they were in the wrong or not. (Hint: No, absolutely not!).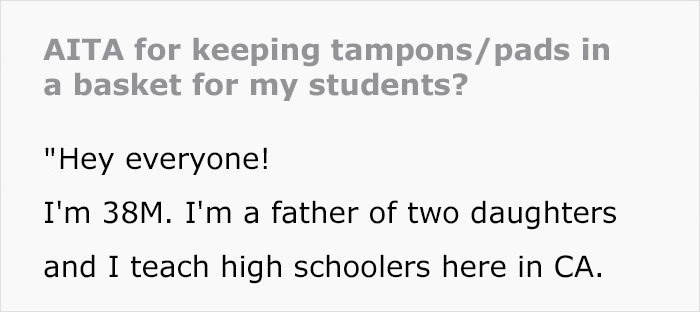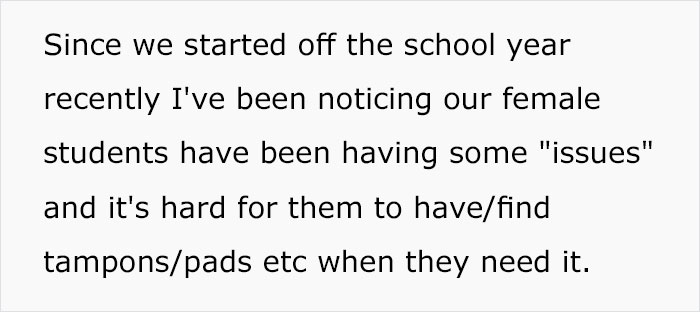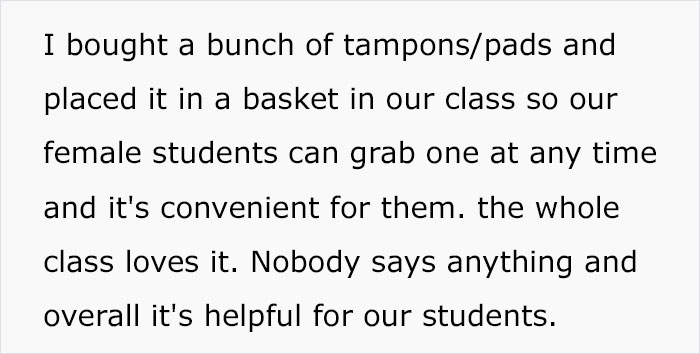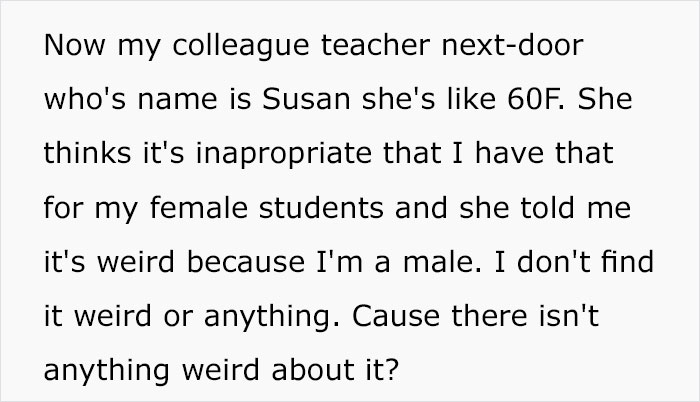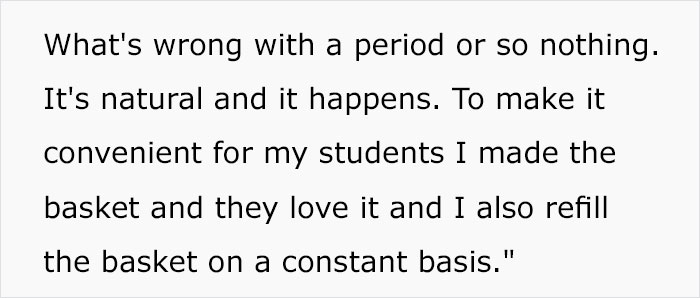 Reddit was rather impressed by this teacher and overwhelmingly supported him and his idea:




Source: Bored Panda