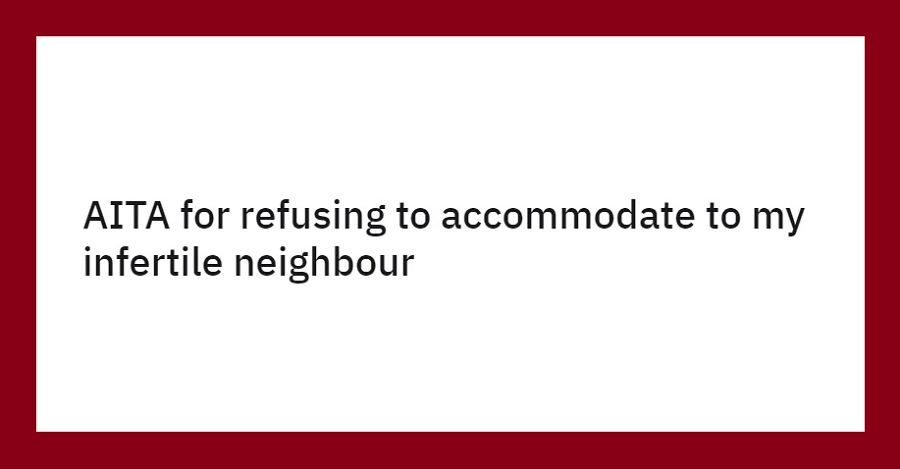 Home is the place where you're supposed to feel.. well, like home. It's the place where you should ideally have the ultimate peace and feel the safest – the place where you can be yourself and enjoy your routines.
However, what if some of your routines you do in your own home make some neighbors upset? Well, that's exactly what happened to one Redditor, and she decided to share her story on the popular Am I The A-hole sub to ask if she was in the wrong.
You see, the OP shared that she's now a mom of a 6-month old baby, but she had some problems with her neighbors during her pregnancy. As it turns out, her neighbors harassed her many times about her habit of sunbathing on her own terrace. They told her that they're infertile and they're uncomfortable seeing her pregnant.
There's a lot more to the story, so we invite you to check it out for yourself and decide if she's in the wrong here or not.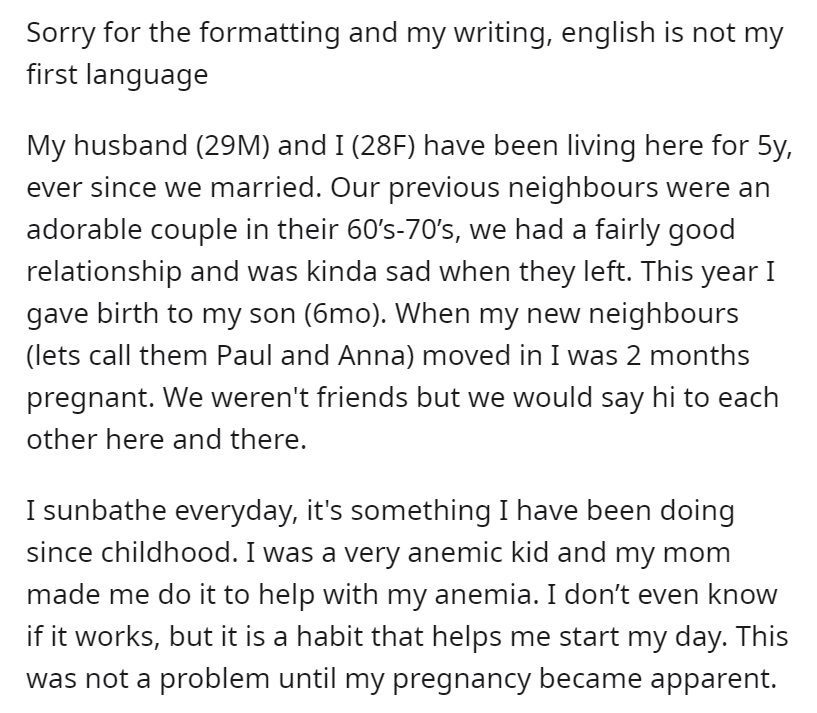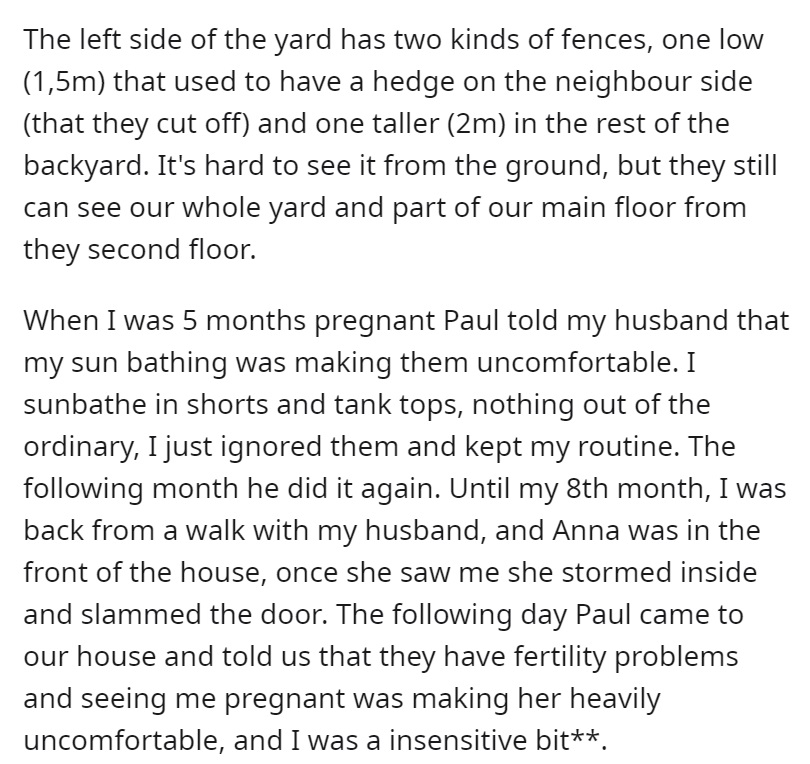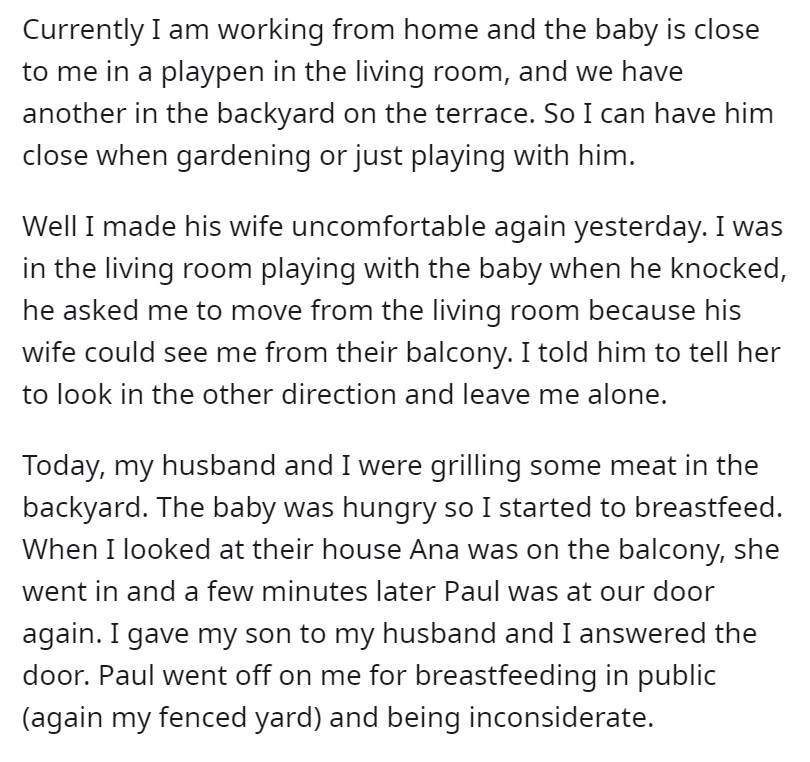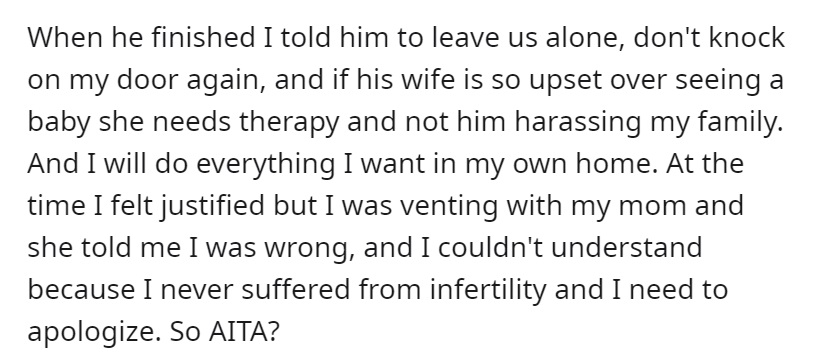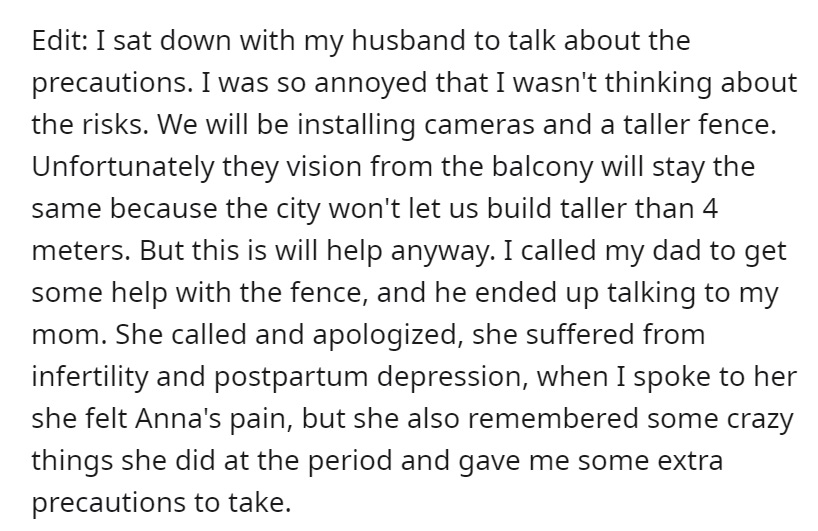 Expectedly, most people voted that she's absolutely not the a-hole here, and the only a-hole is her neighbor. Yes, it sucks that they can't have kids, but they definitely need therapy!