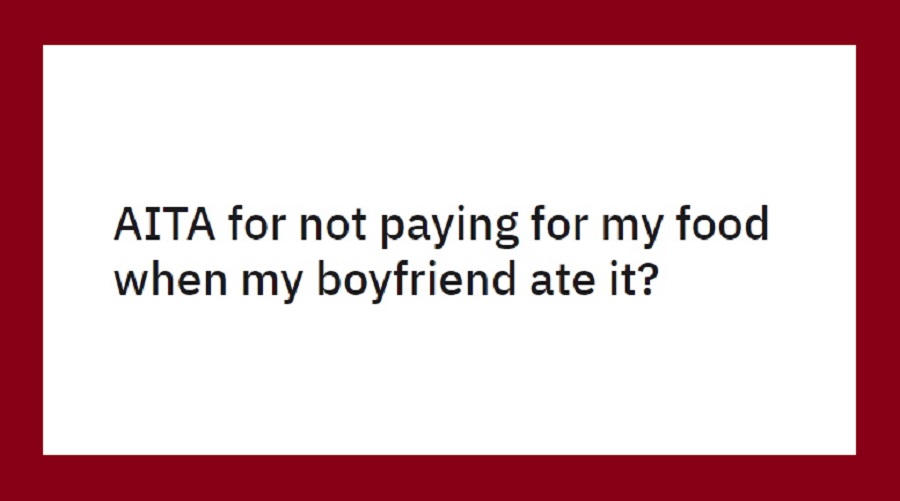 People have been slamming this unknown man after he weight-shamed his girlfriend for ordering pasta in a restaurant before he ate what she ordered and demanded she pays for it.
The man, called Alan in the story, was out with his girlfriend and their friends on New Year's Eve. The story was shared by the girlfriend, and she said that she had been on a diet for a couple of months before the dinner. So, she wanted to treat herself on New Year's Eve, and ordered a 'crispy lemon chicken' with 'creamy Parmesan spaghetti'.
She said that it looked amazing, but her boyfriend gave her a weird look when she ordered it, and asked her: 'Woah, no more diet?'.
So, when the food arrived, he ate her meal and told her to eat the meal he ordered. Check out what happened following that in the story that was shared on the popular Am I The A-hole subreddit.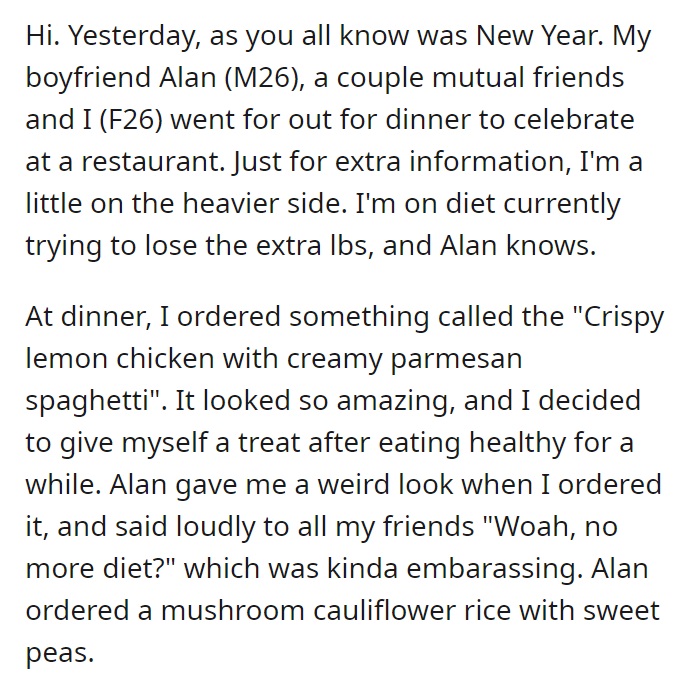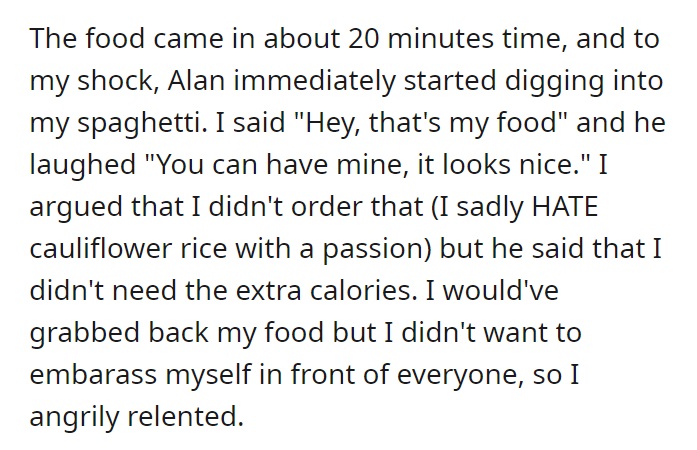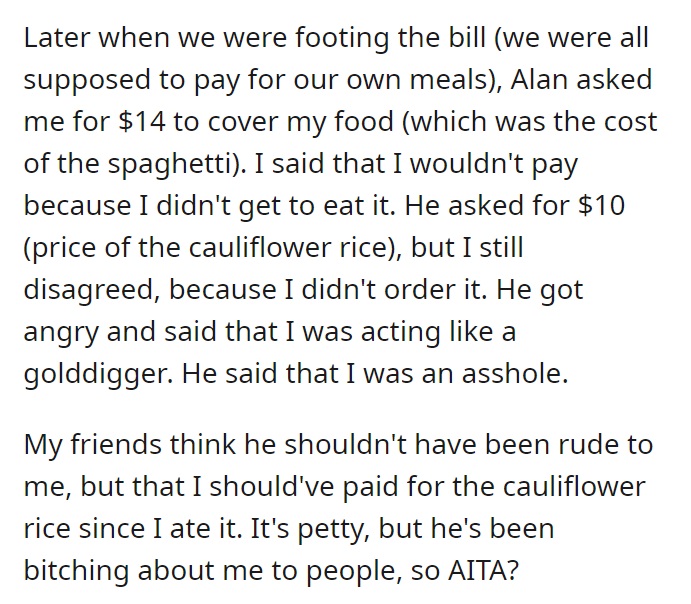 After the post went viral, many people asked if she had dumped the boyfriend, so the OP edited the original post to add that she did dump her boyfriend immediately after the dinner.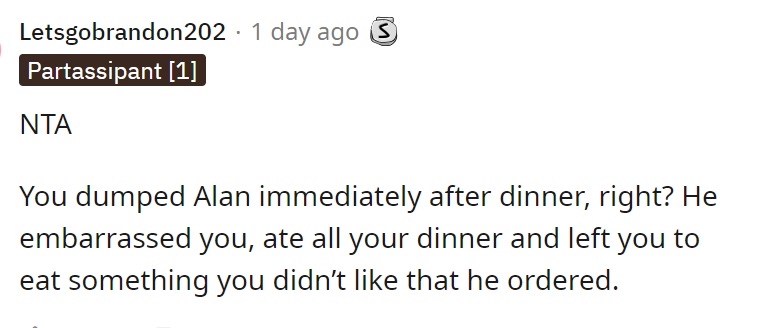 Source: mirror.co.uk