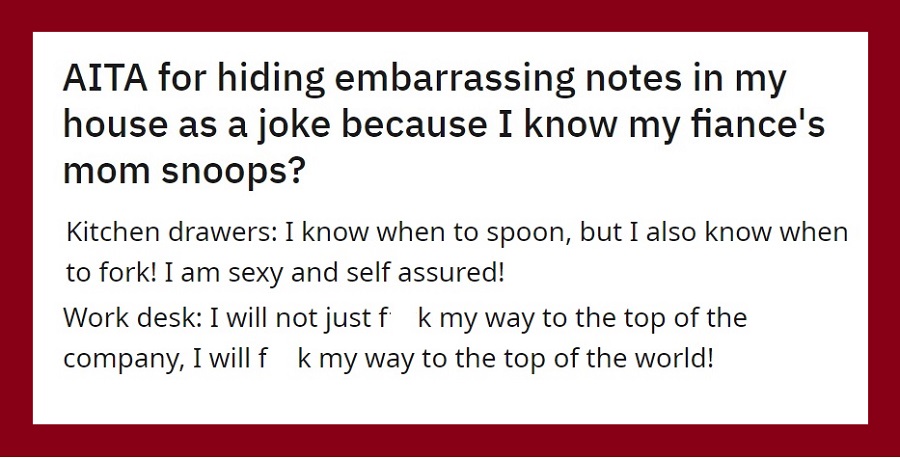 Meeting your partner's parents is one of the biggest milestones in relationships – or at least that's what people say. However, it shouldn't really bother you whether you'll get along with your partner's parents and whether they'll like you or not. After all, you're not obliged to like them, nor are they, right?
Well, one woman decided to take it to Reddit to share the story about herself and her partner's mom. Namely, she wrote that she did get along fine with her fiance's mom, but there was one little snag. You see, the mom liked to snoop around and go through her things, which made the woman very uncomfortable. So, she decided to prank her fiance's mom by leaving embarrassing notes all over the house. Check out the story for yourself below, and feel free to share if she took it too far.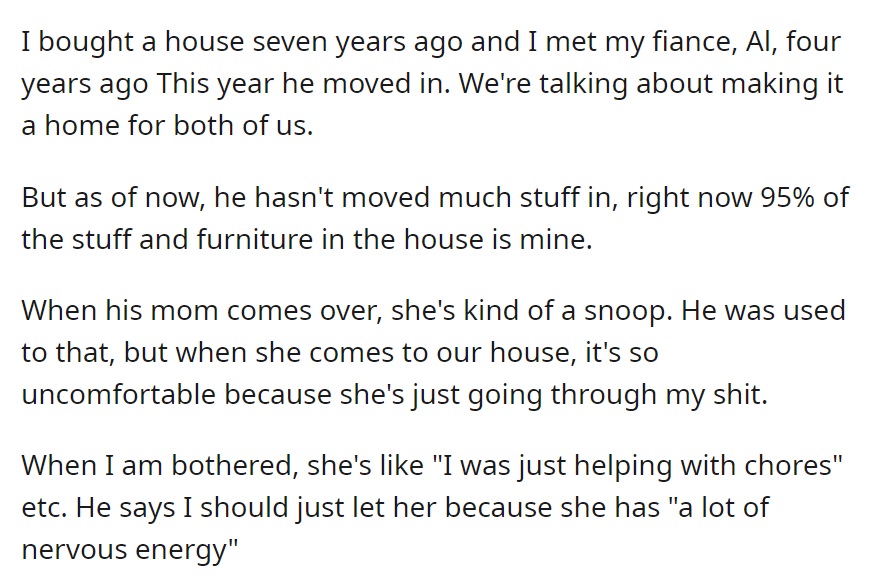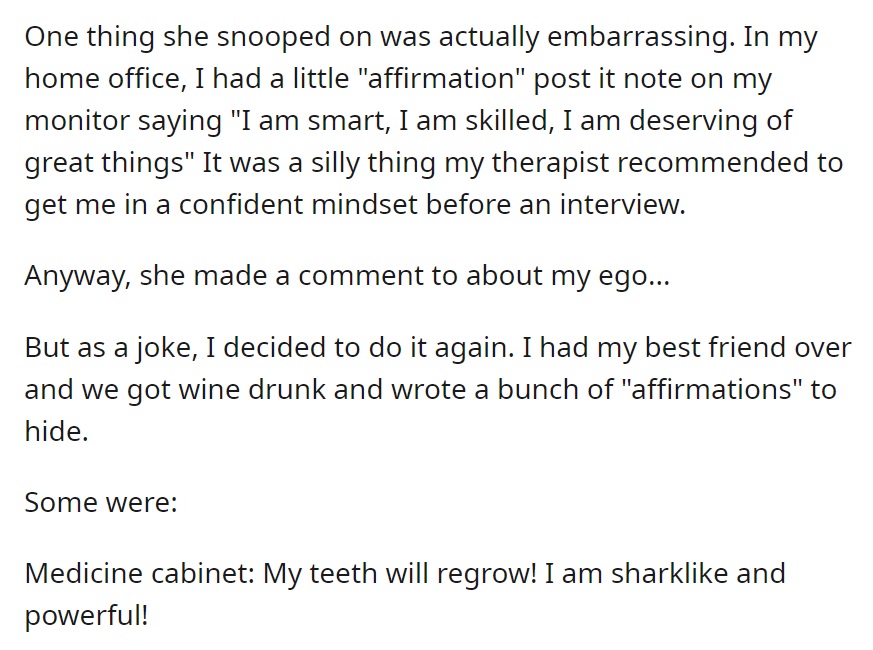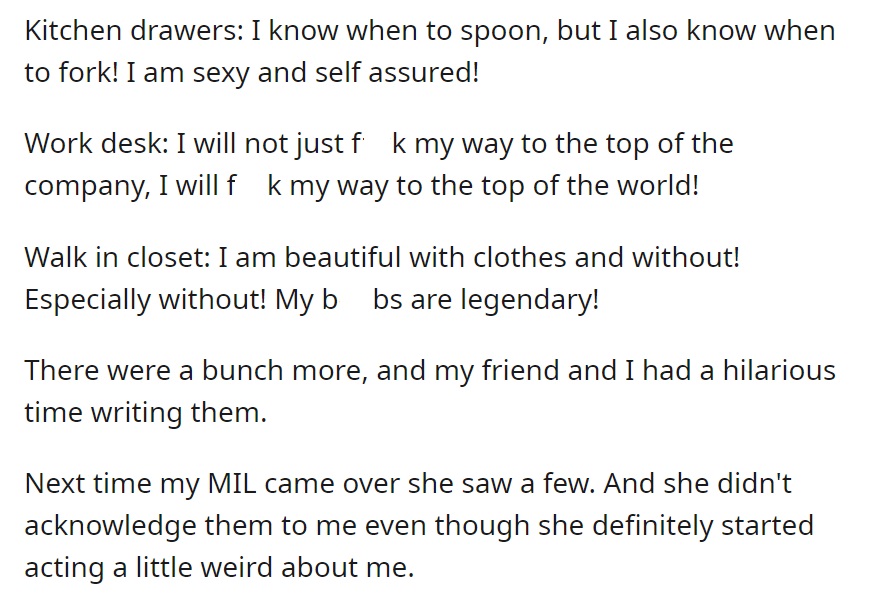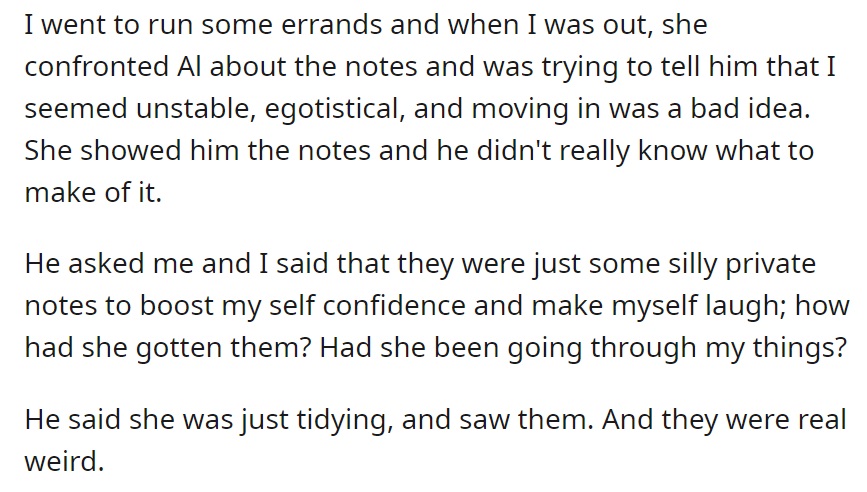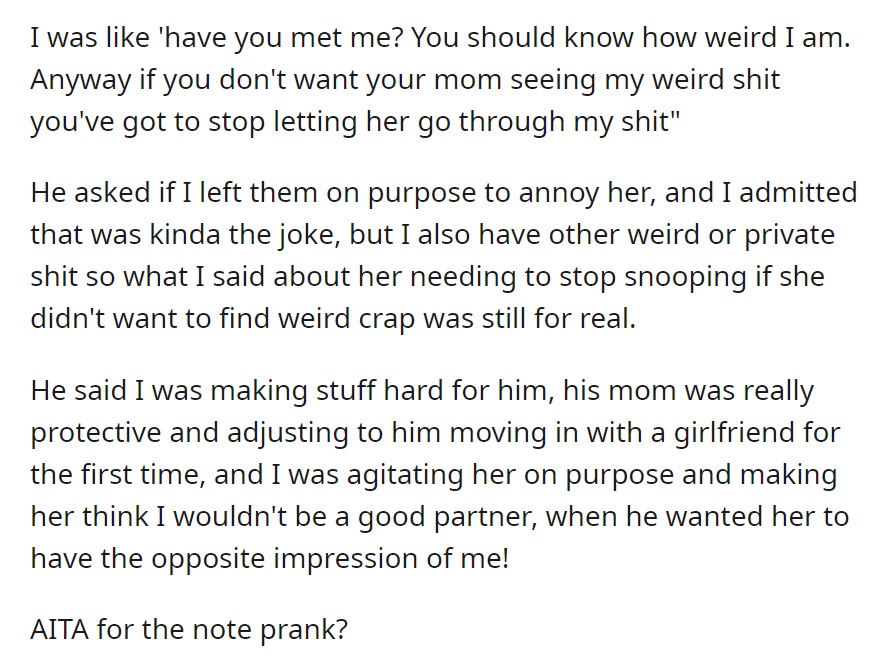 This is how Reddit responded to the story. Spoiler alert: they voted that she's not the a-hole here, and the only a-hole is his fiance's mom, and possibly even himself. But what do you think? Are there any a-holes here? Feel free to discuss it in the comments.