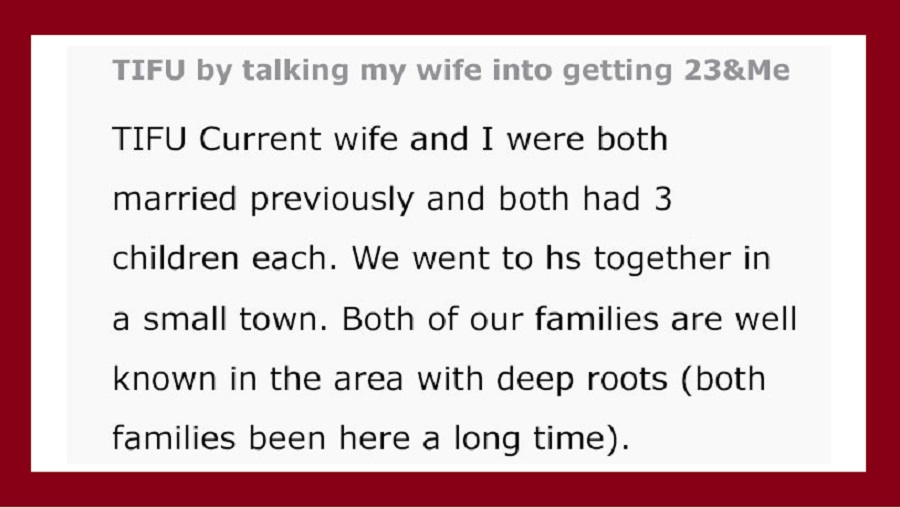 Most people don't do DNA tests unless it's absolutely necessary for some reason. And, chances are that you and your partner haven't done DNA tests to check if you're related.
I mean, as exciting as DNA tests may be, there's a chance that you might learn something you wish you have never learned, such as a dark family secret. However, the following story features a really unnecessary and rather disheartening family secret that was kept from a newly wed couple.
The story was shared by Redditor PM_MeMyPassword, who wrote that he figured that he and his wife were first cousins, and their families kept that secret from them. Check out the story for yourself below.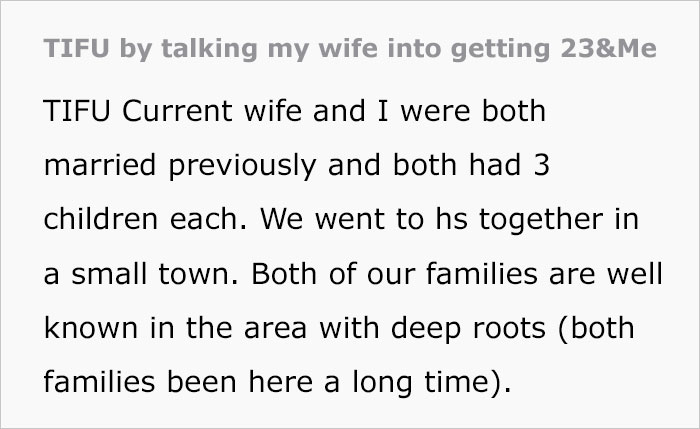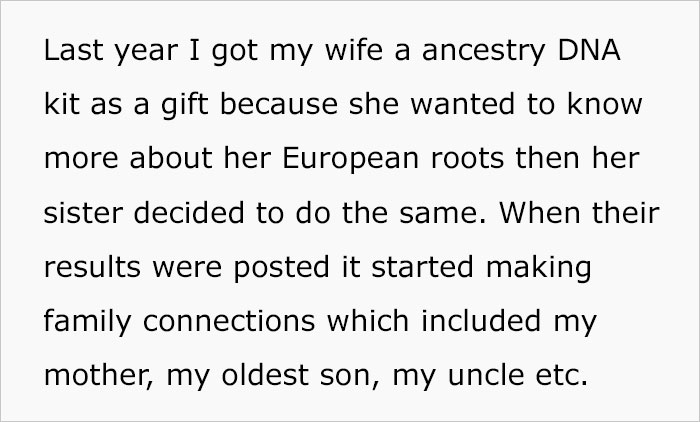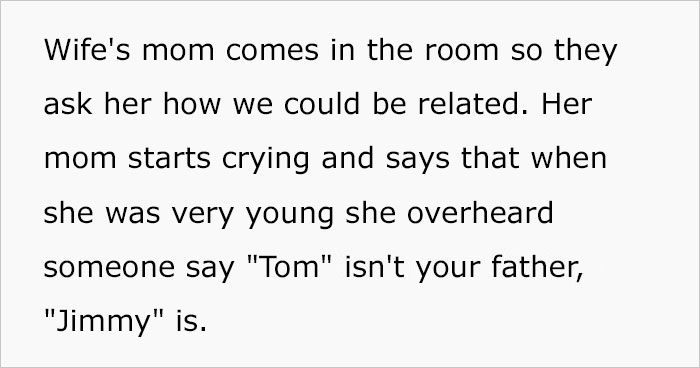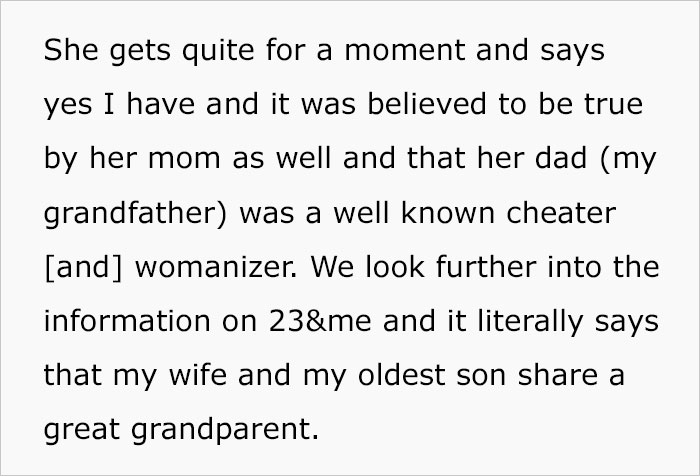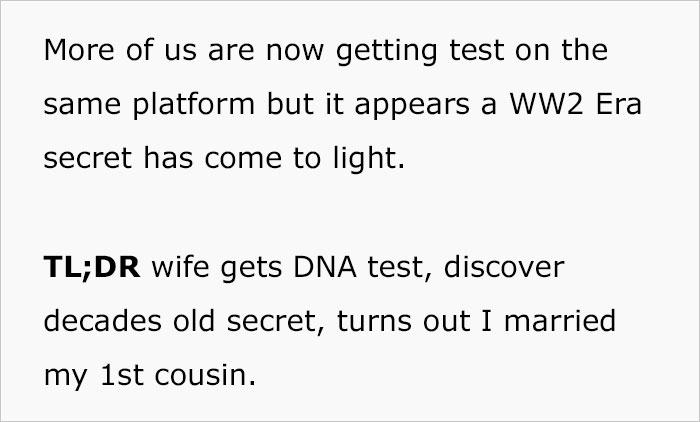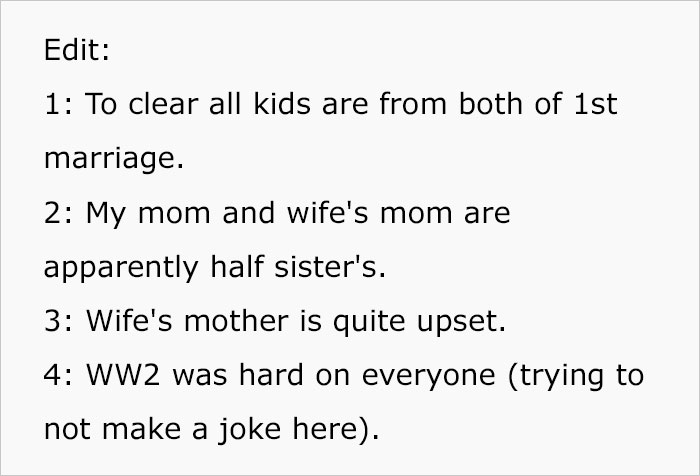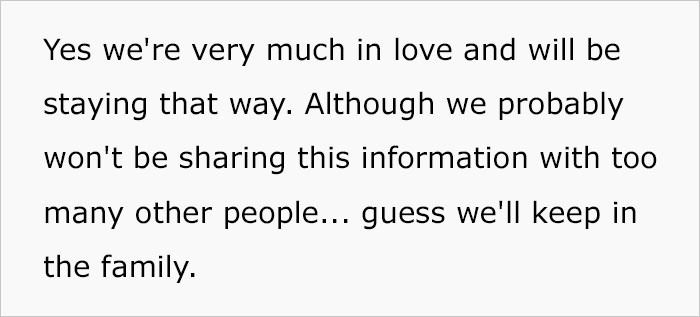 Although some people judged the couple and told them to divorce immediately, the OP shared that they won't have children together, and they're very much in love, so they're not planing on divorcing anytime soon.
Instead, most people took it in stride and made jokes about it, besides sharing their own similar stories: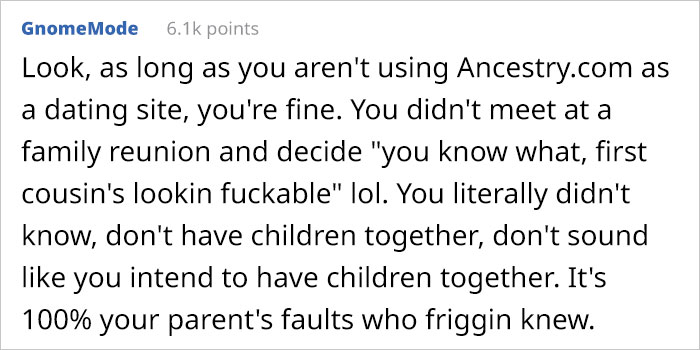 Source: Bored Panda