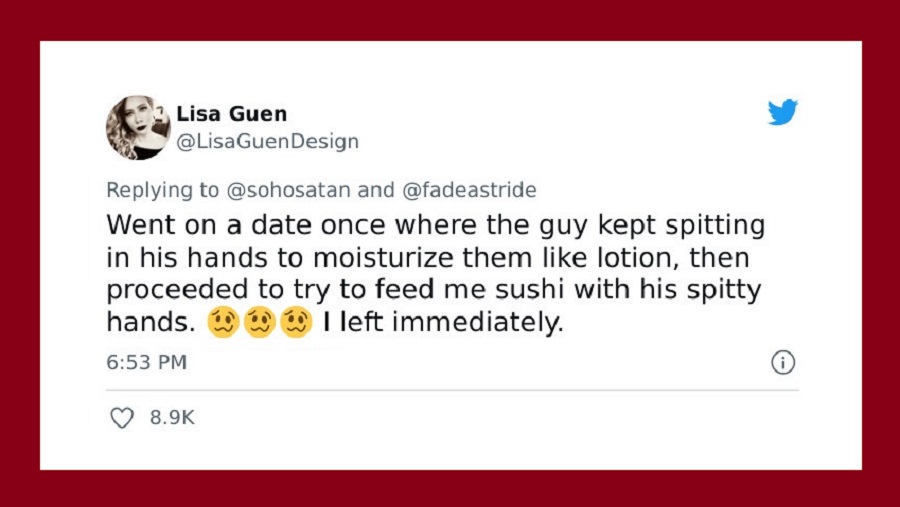 If you've been a part of the dating world recently, you probably know how tricky it can be, especially nowadays. Yes, you want to impress the other person (face it, we all do), but at the same time, you want to be yourself and have fun. After all, if they don't like you for who you are, there's no point in pursuing a relationship with that person, right?
When it comes to dating, just like with everything else in life, balance is key. However, sometimes people cross the line, and Twitter user v (handle @sohosatan) recently called women to share the strangest things men do on dates. She started by sharing her own story, and many others followed. Check them out for yourself below, and feel free to share the strangest 'a man on a date' story you've witnessed or heard.
Image credits: sohosatan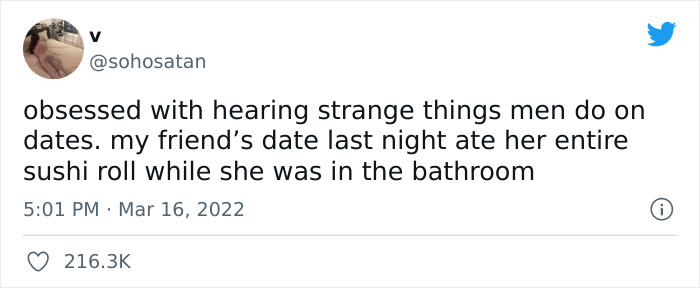 10.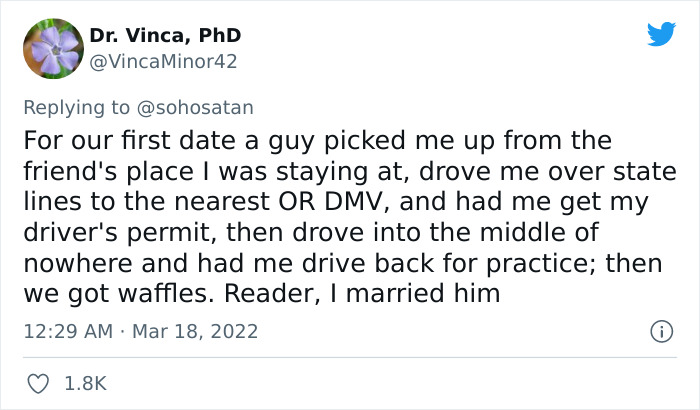 9.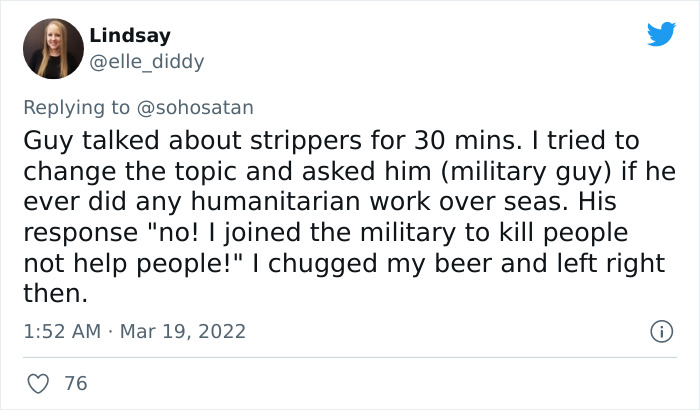 8.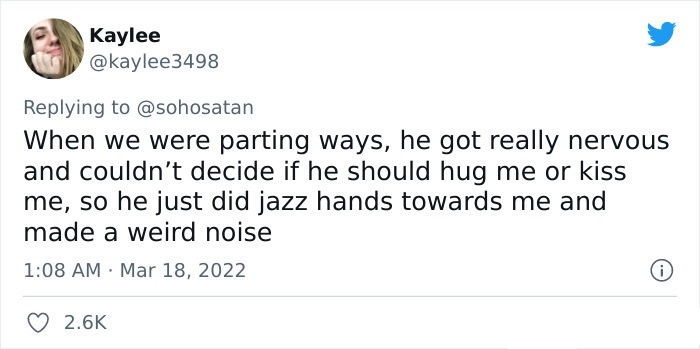 7.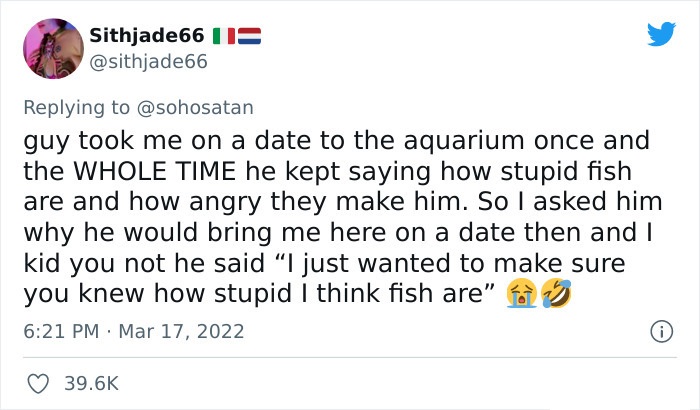 6.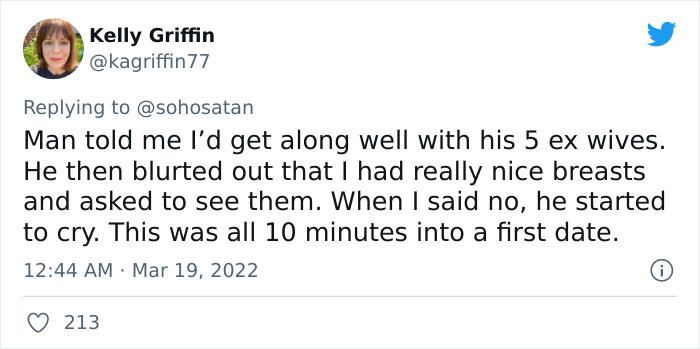 5.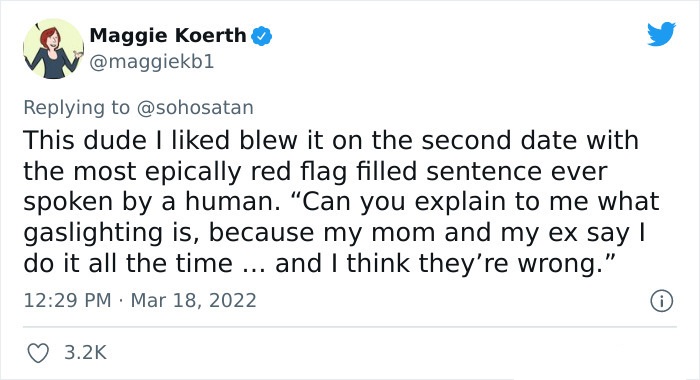 4.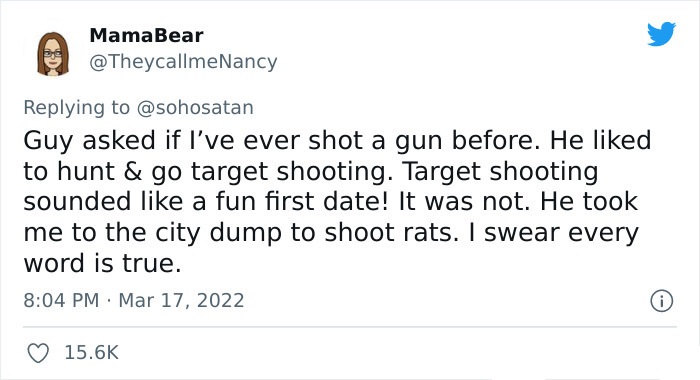 3.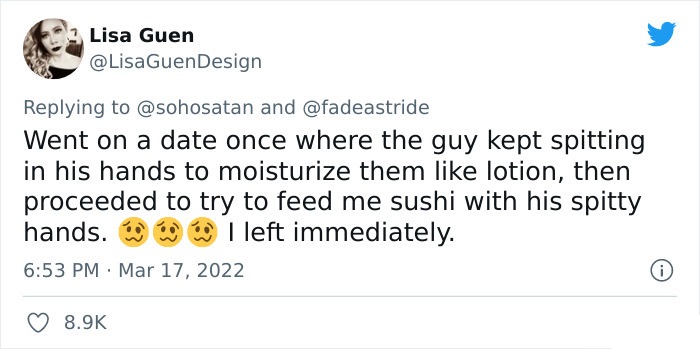 2.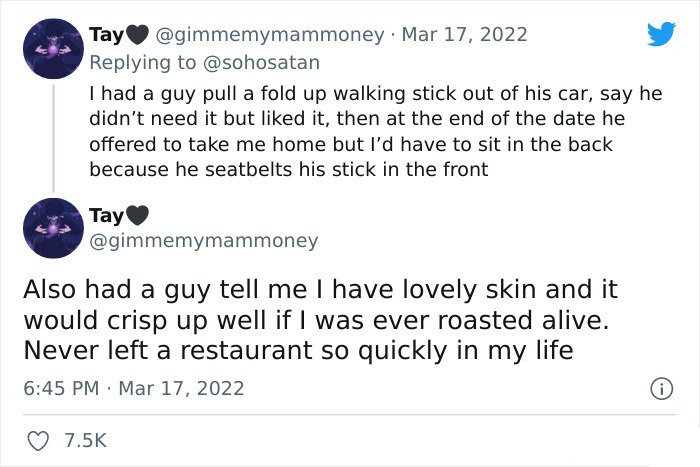 1.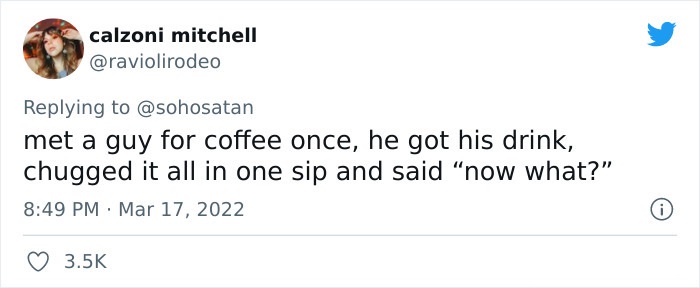 Source: Bored Panda