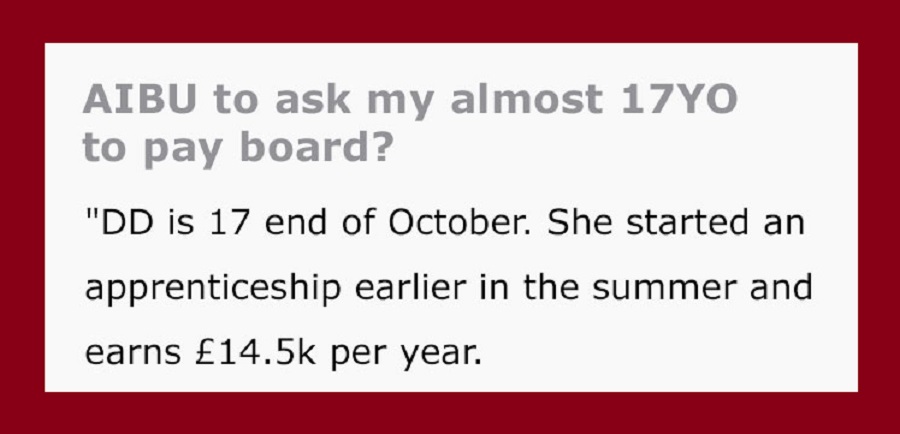 When kids get older, many parents (especially in the US) wonder if it's appropriate to charge their teenage sons and daughters rent. However, there's no 'one answer fits all' to this question, as every situation is different.
Well, one mom recently decided to take it to the most popular forum for moms, Mumsnet, to share her story. Namely, she believes that it's time for her 16-year-old daughter to start contributing to the household budget. The mom, from the UK, shared that her daughter now earns around $20k per year, and she asks for roughly $70 per week. However, when the mom told the daughter to start contributing to the household, the teenage girl got really angry, and the whole thing grew into a huge fight.
The mom shared that she started feeling like the worst mom in the world, so she shared the story with the world to ask if she would be in the wrong to ask her daughter for some money, and see what other parents think about it. Check out the story below and decide for yourself.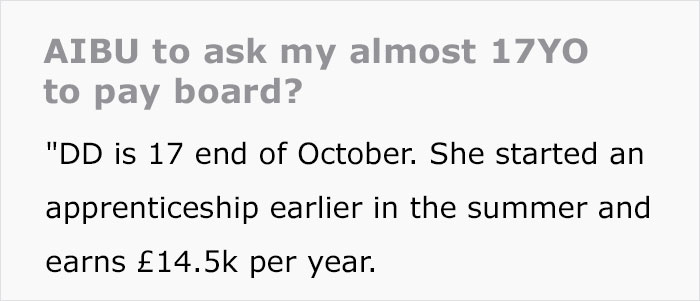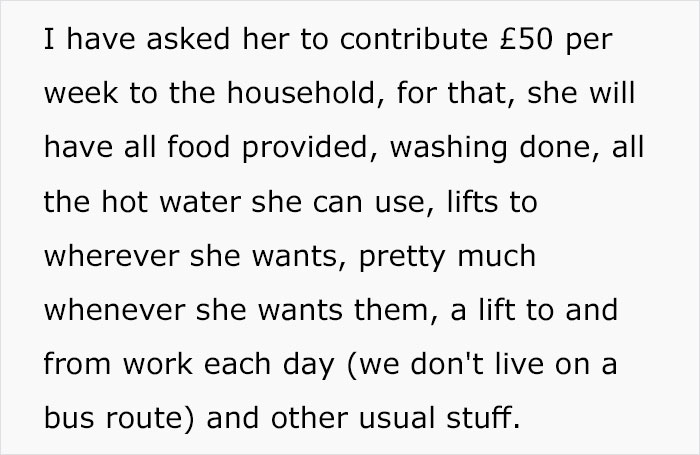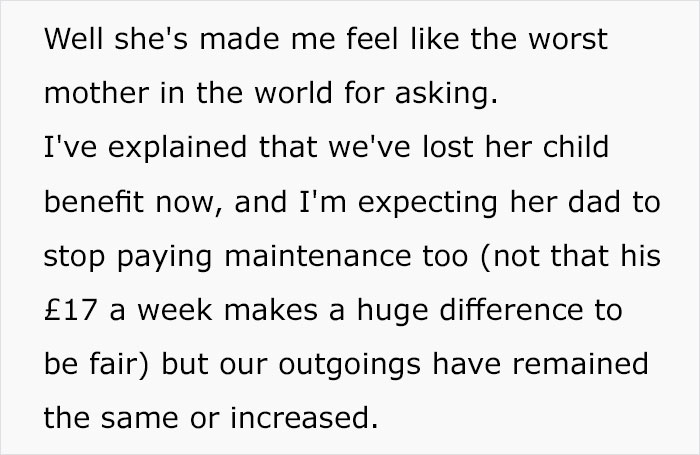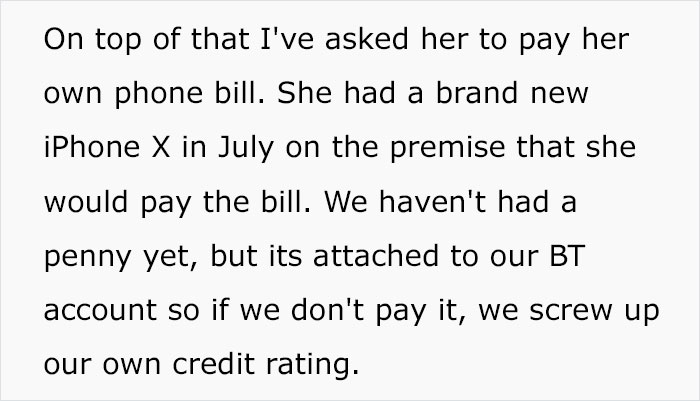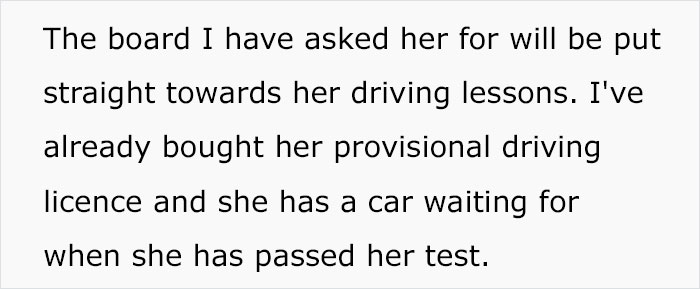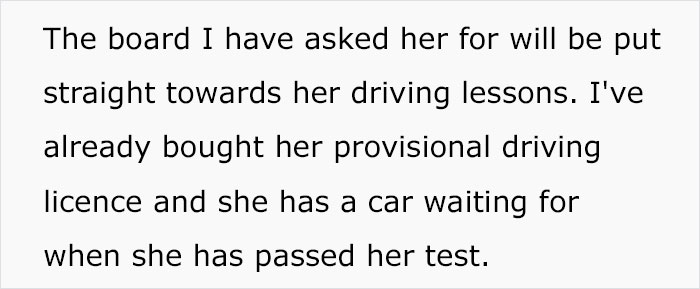 This is what people online, including fellow mom of teenagers, had to say about the whole situation: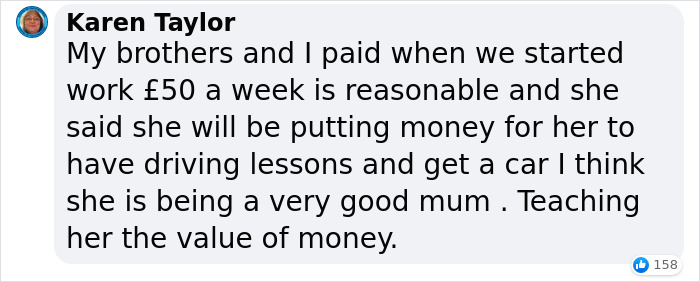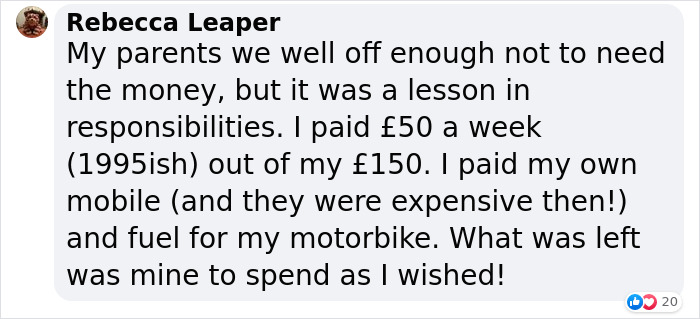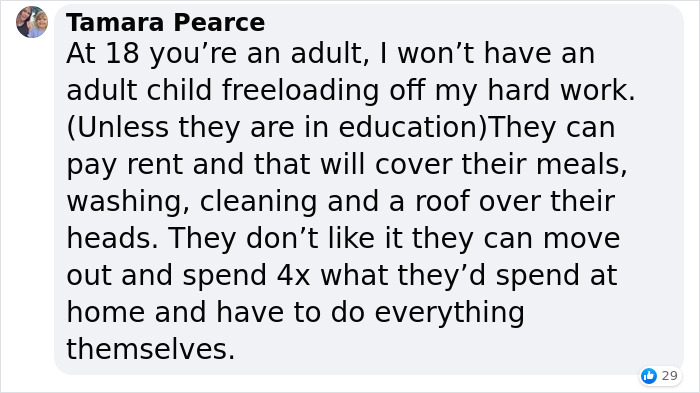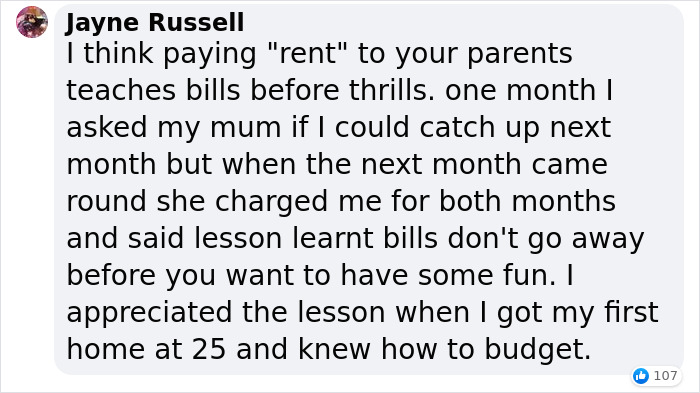 Source: Bored Panda