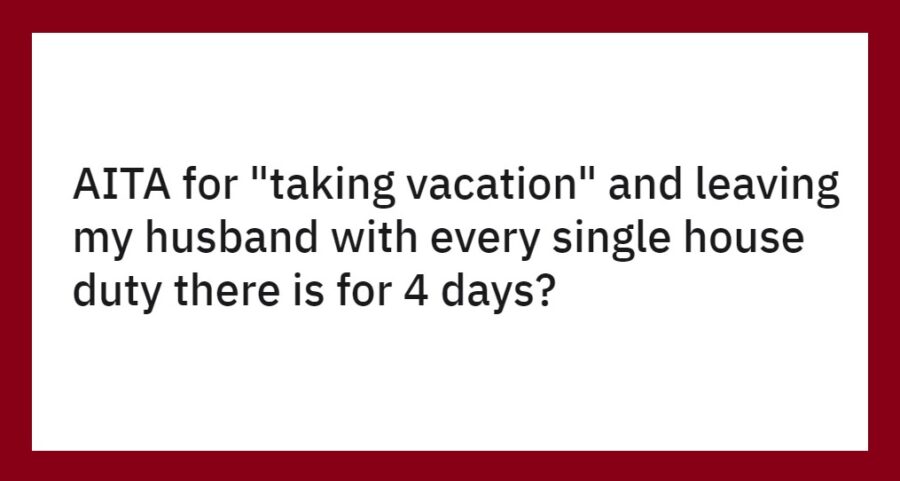 One mom decided to take it to Reddit's Am I The A-hole subreddit to ask an important question. Namely, she shared that she and her husband have been together for eight years, and they got married 15 months ago. They share a four-year-old son, but they have a hard time coordinating their household chores, especially after she works from home and he's on the night shift until 1 am. However, what she hates the most is that her husband doesn't go to bed until 4 am, and then he sleeps until noon the next day, right before he has to go to work.
She writes that it's a real struggle because he sleeps basically all day, and she also noticed that he does whatever he can to get himself out of housework. So, she addressed the problem by 'taking vacation' of her household work and leaving him with every single house duty there is for 4 days. She now wants to know if it was an a-hole move, and Reddit had a lot to say about it: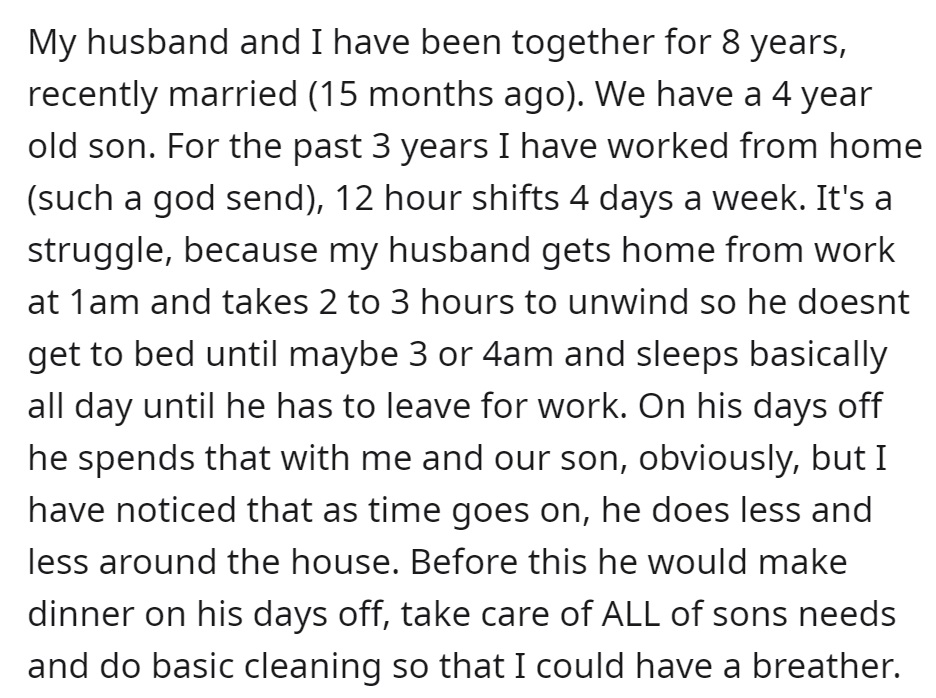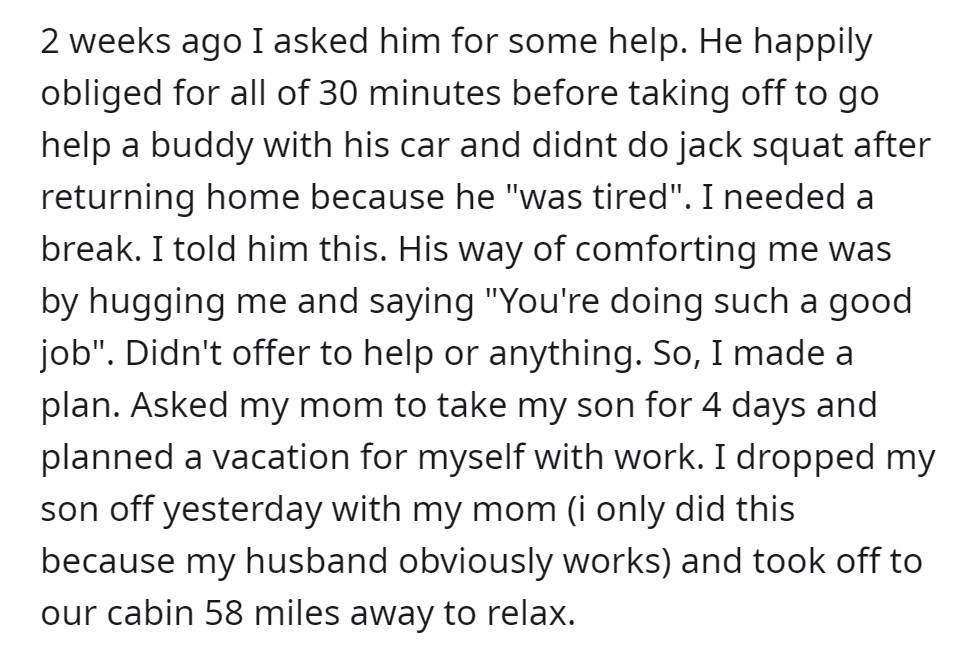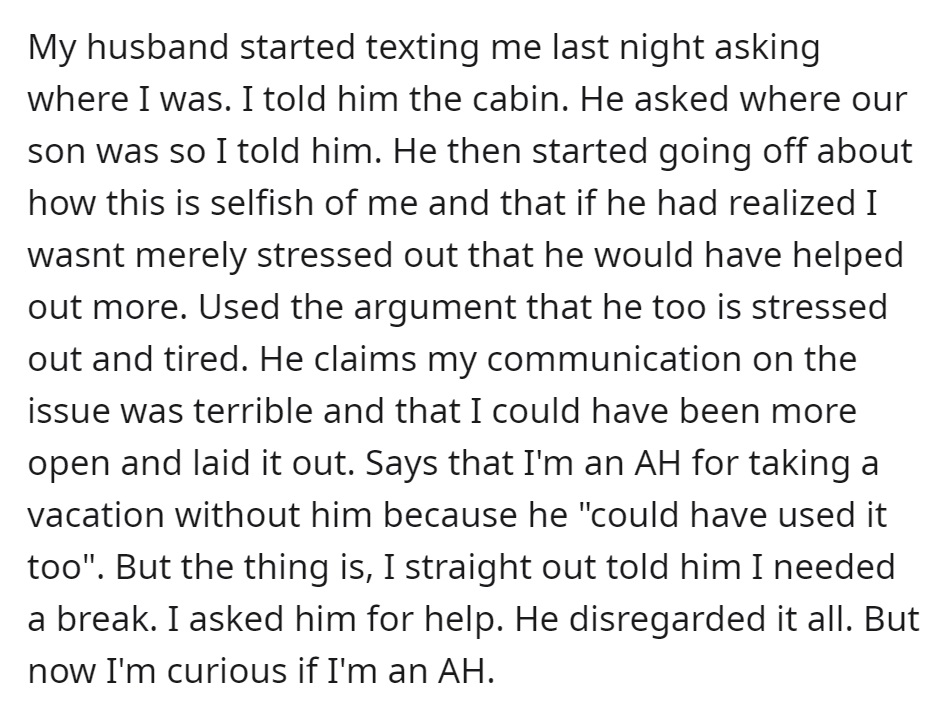 Expectedly, Reddit stood on her side and wrote that she's most definitely not the a-hole here. The only a-hole they could find in this wohle situation is her lazy husband, so Reddit voted that she should stand her ground and confront him with this issue.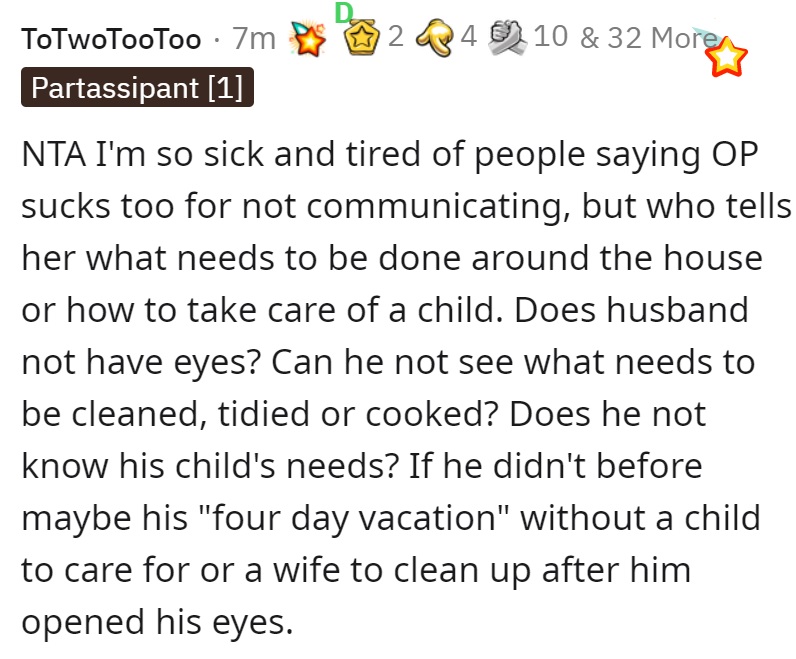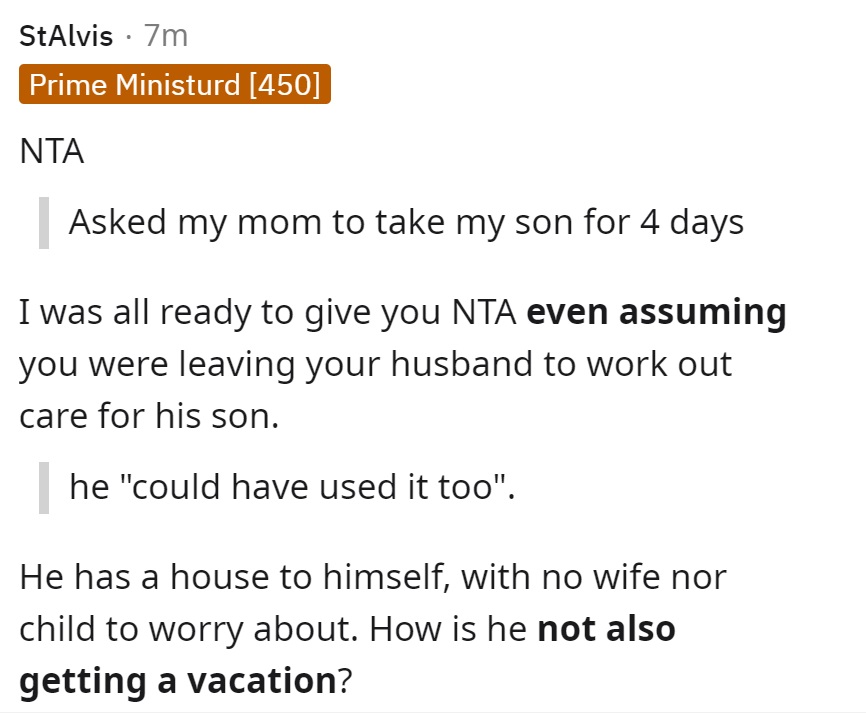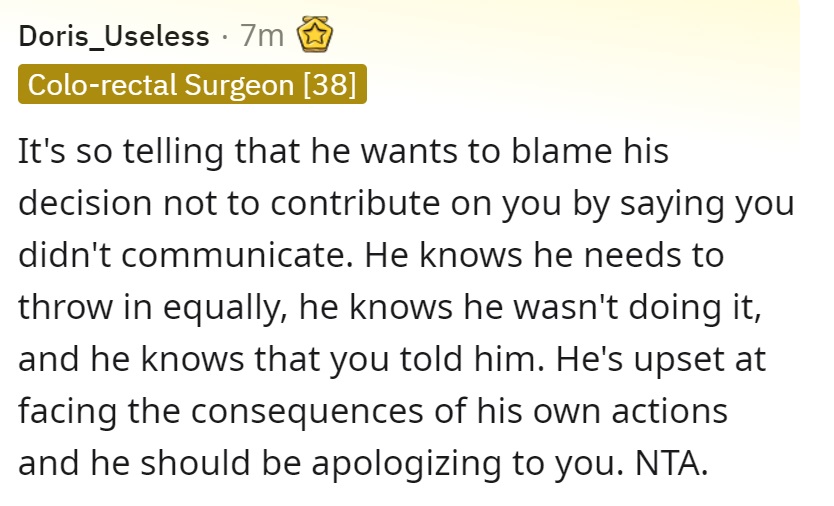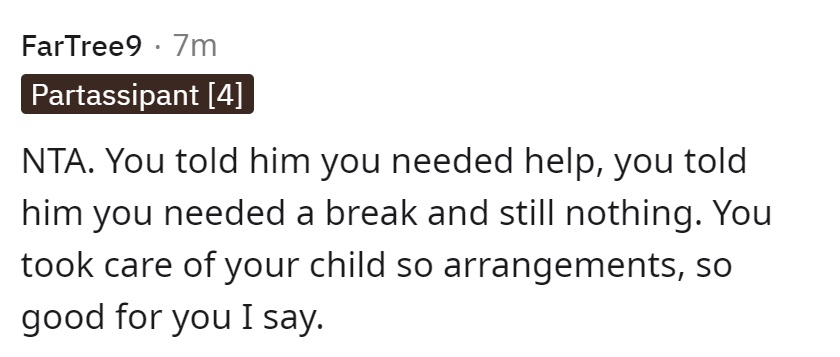 Source: Upworthy