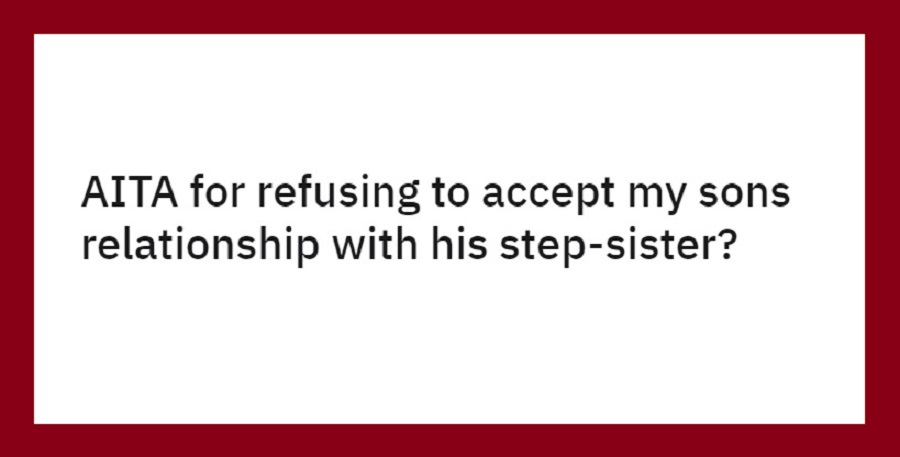 Even though the headline might sound from a different content niche, it's a story that was shared on Reddit by a worried mom.
Namely, one mom shared that her son and her husband's daughter confessed to being in a romantic relationship and that they were planning on getting married. Now, the thing is that the mom disapproves of the relationship, simply because they're step-siblings. Her husband, on the other hand, accepted the relationship and was happy for the young couple. The mom shared the story on the popular Am I The A-hole subreddit and wanted to know what the court of Reddit had to say: Was she the a-hole for disapproving of the relationship?
Check out the story below and decide for yourself.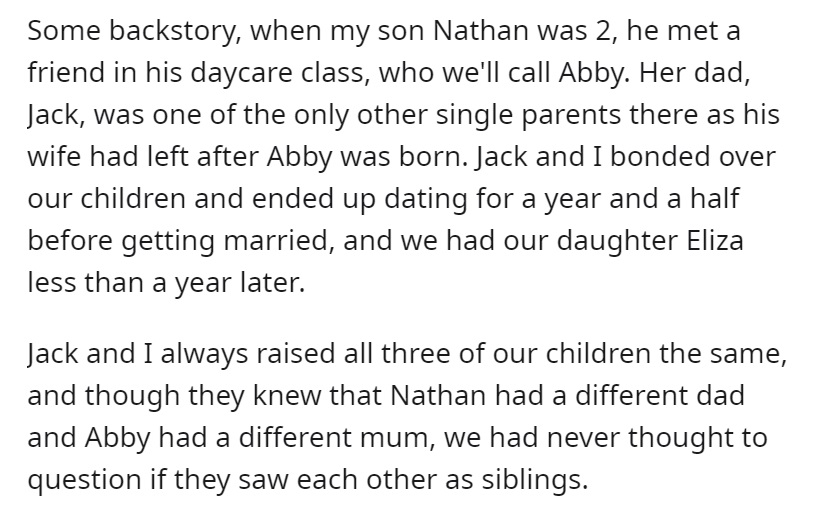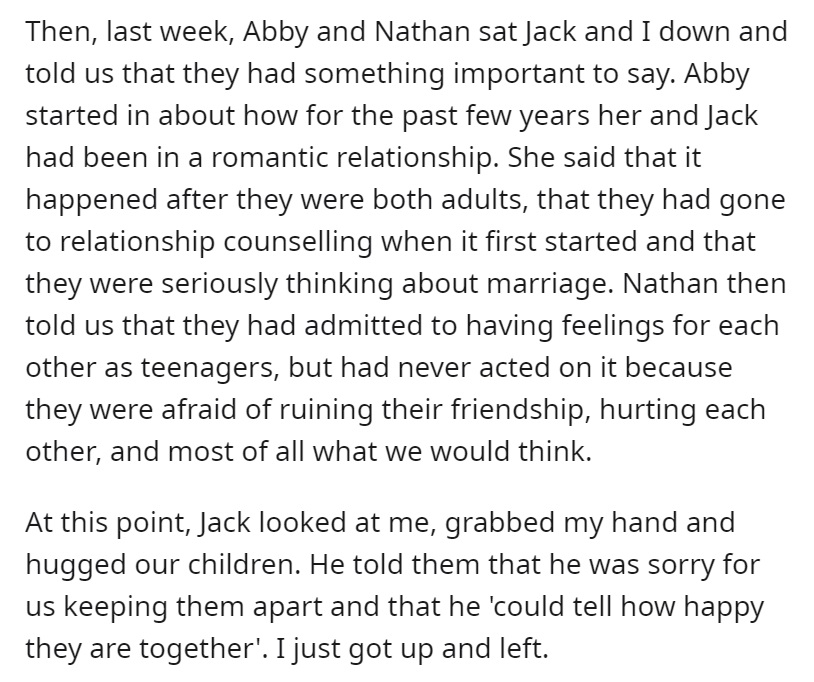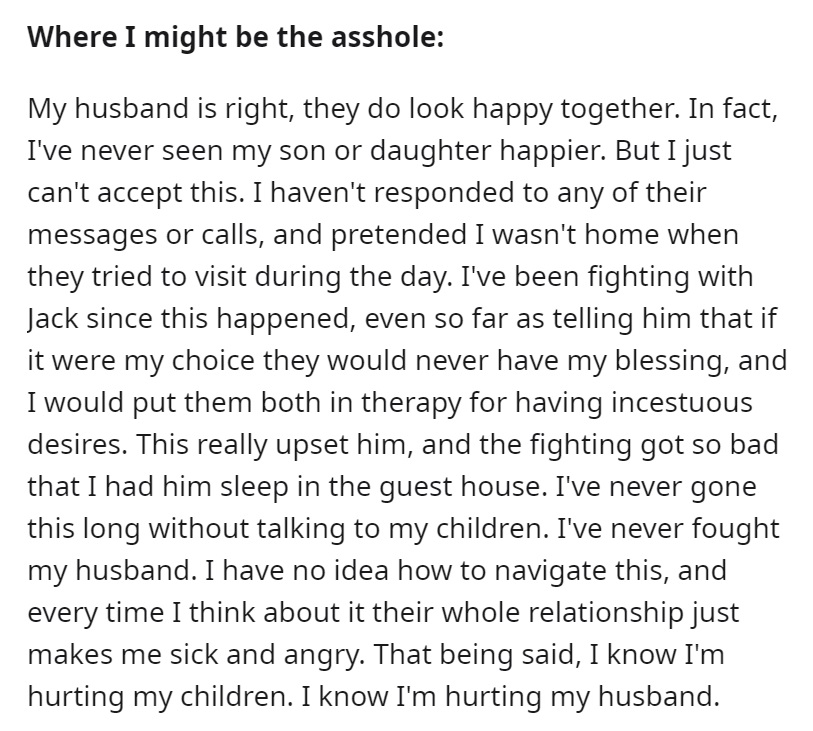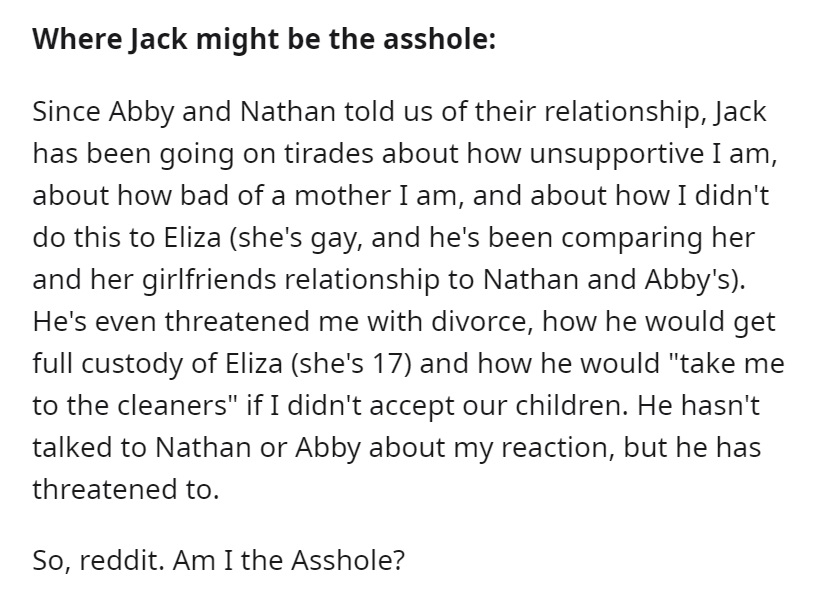 Reddit's opinions were divided. While some thought the mom was in the wrong here and she should accept that they're two adults that have every right to choose what they believe is best for them, others pointed out that she's not the a-hole and that she has every right not to accept the relationship, because the two were raised together as brother and sister. What do you think? Is she in the wrong here?