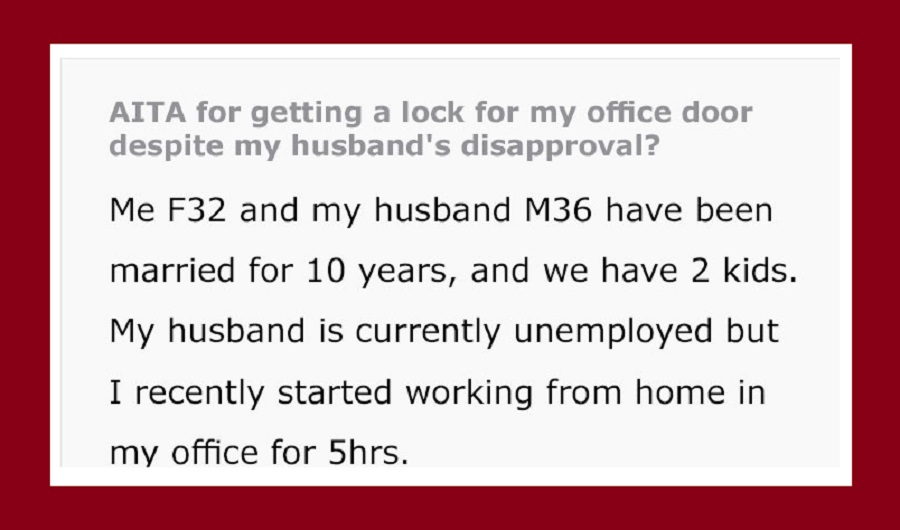 As much as we love working from home, we must admit that it has some flaws. Regardless of where you live, chances are that there will be some interruptions if you live with your partner, and this is especially the case if you have kids.
Reddit user Lock4356899 recently shared her story of the struggles she has managing her work, husband, and kids. Namely, she shared that she installed actual locks on the doors in her house to keep her loved ones at bay, but now wants to know if she made a mistake.
The Redditor shared what drove her to get a physical lock on her door in the first place, and it involves her husband of 10 years interrupting her with his requests and chores that he could easily do himself. We invite you to check out the full story for yourself below and share if she's in the wrong or not.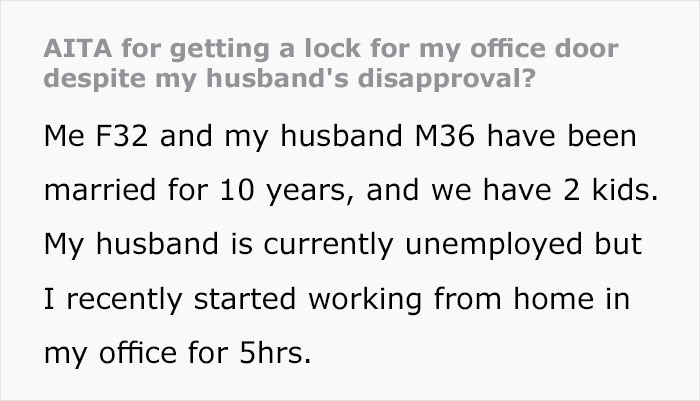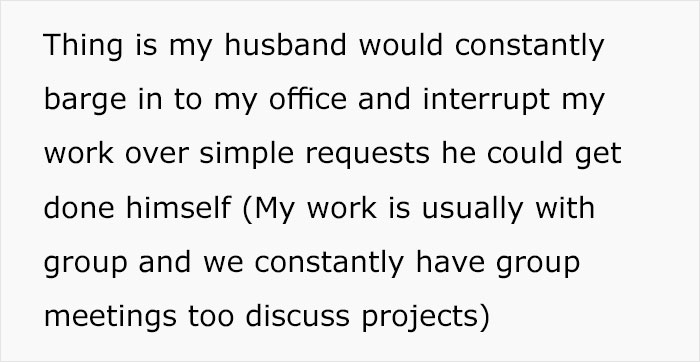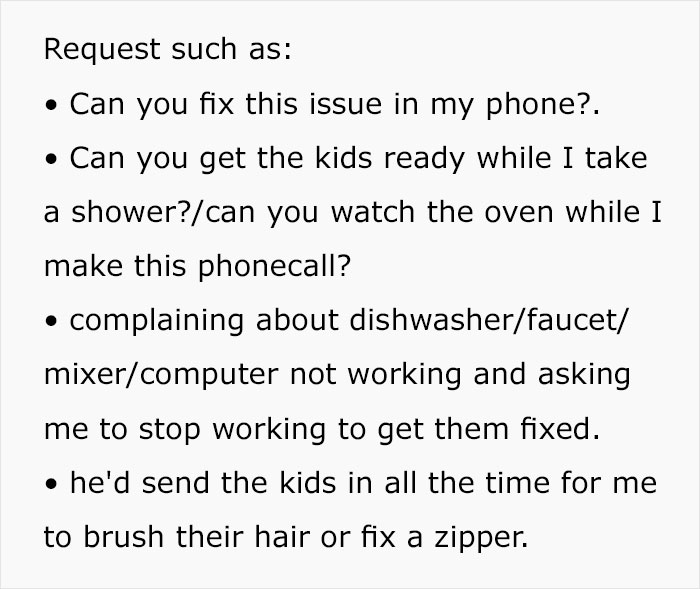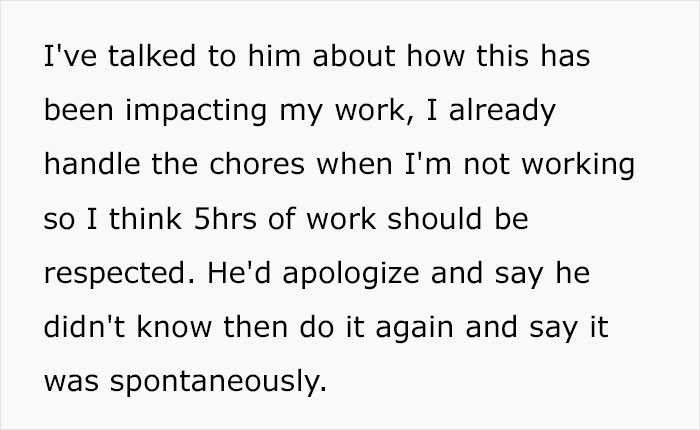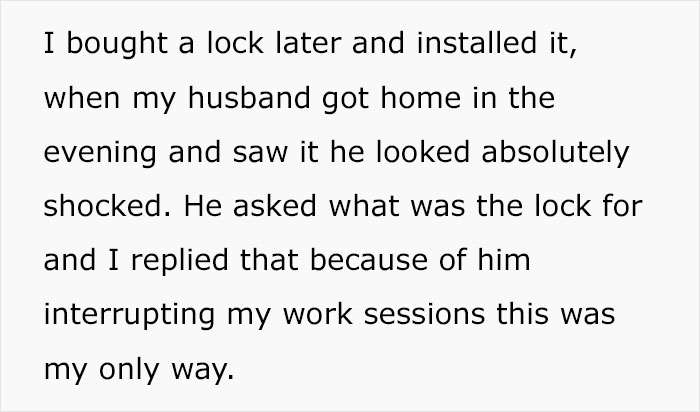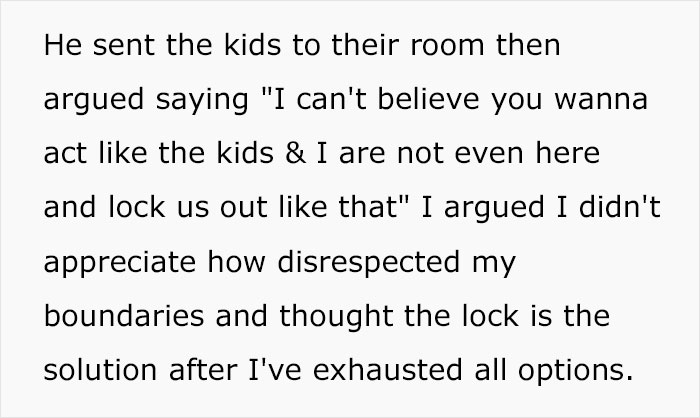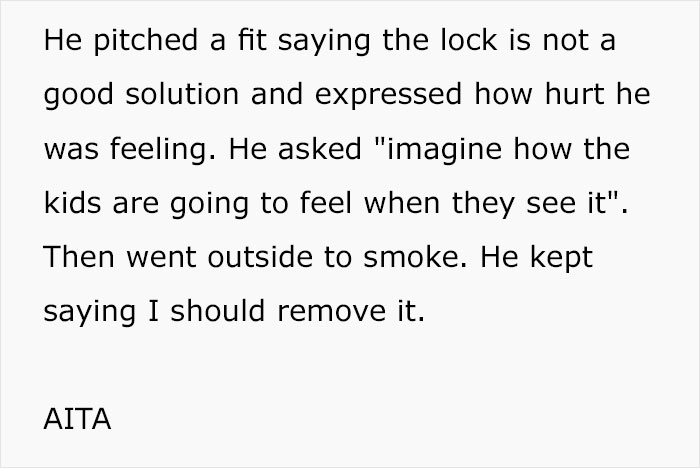 Expectedly, most Redditors believed that it was rude of her husband to distract her all the time, and they believed that she was not in the wrong – given the situation.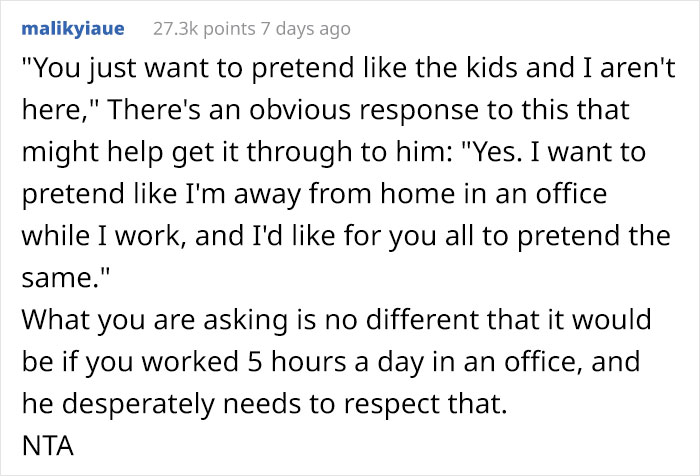 Source: Bored Panda