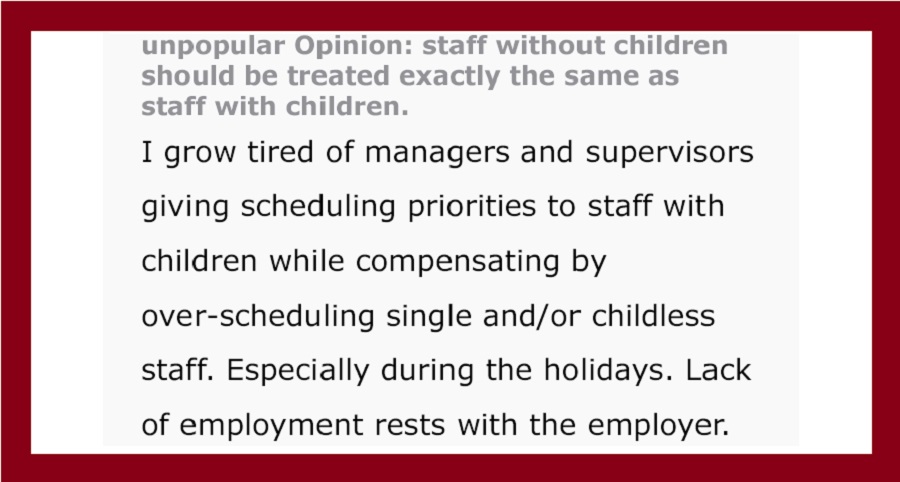 Regardless of your private life, everyone should be treated the same at work, and that goes for people with and without children as well.
All workers should  have the same rights, but the conversation often gets heated when the debate starts whether people with children should be treated equally to other employees.
Redditor u/Working_Falcon5384 recently shared their opinion that all employees should be treated the same to the r/antiwork subreddit, and the post sparked a heated debate. Many users shared their own experiences and opinions of how some employees get privileged for having children, while others get harmed for being 'childfree'.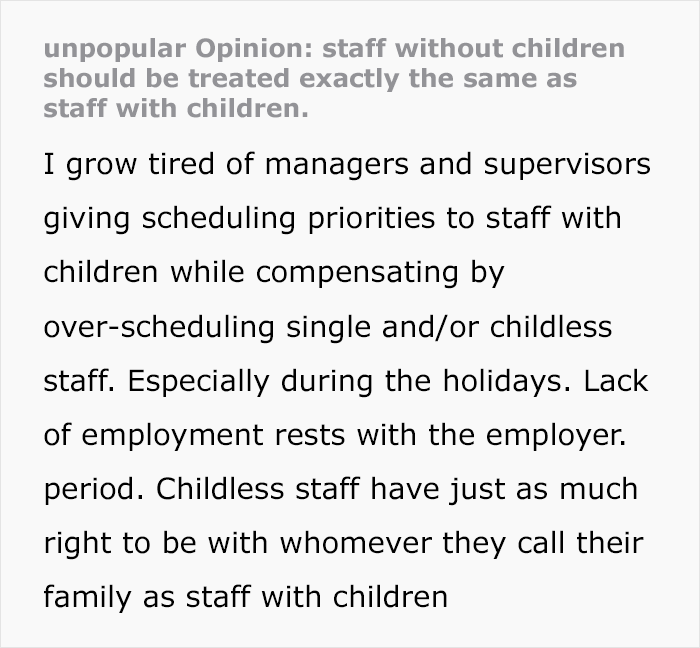 Check out some of the most popular opinions on the subject of whether childfree employees should be treated the same as employees who have kids:
8.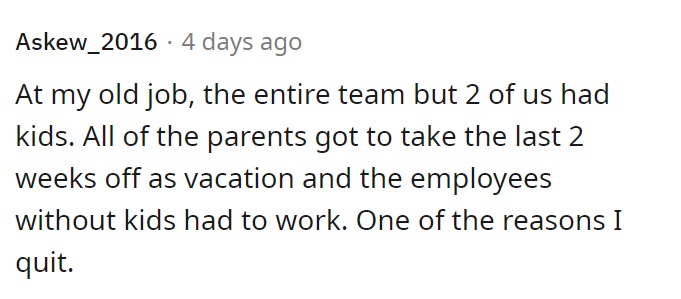 7.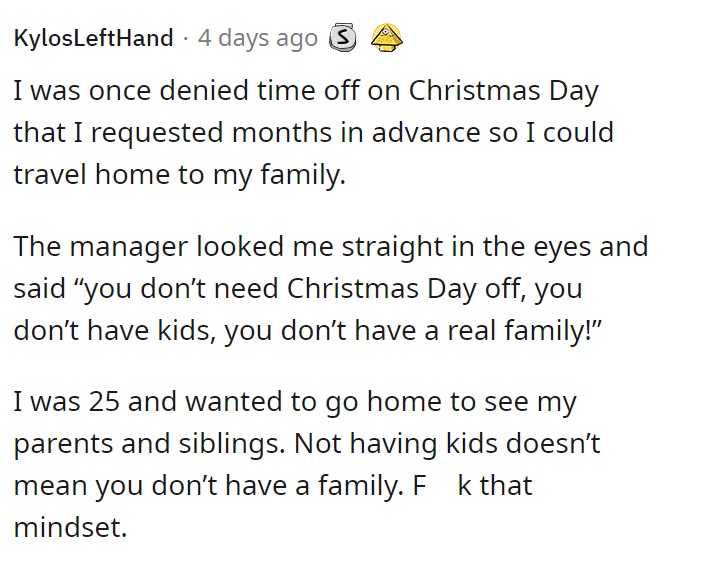 6.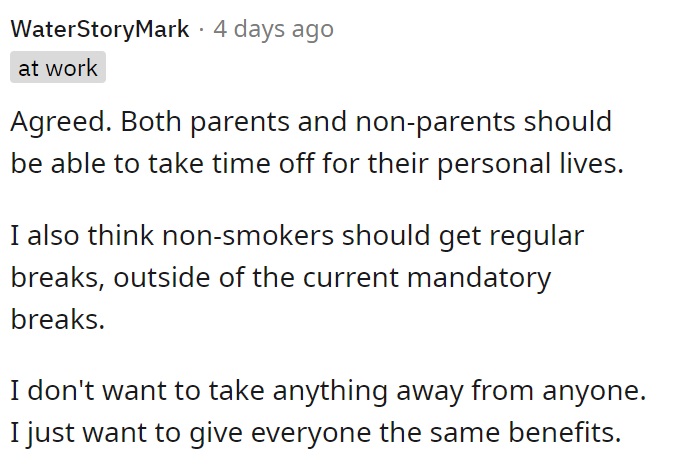 5.

4.

3.

2.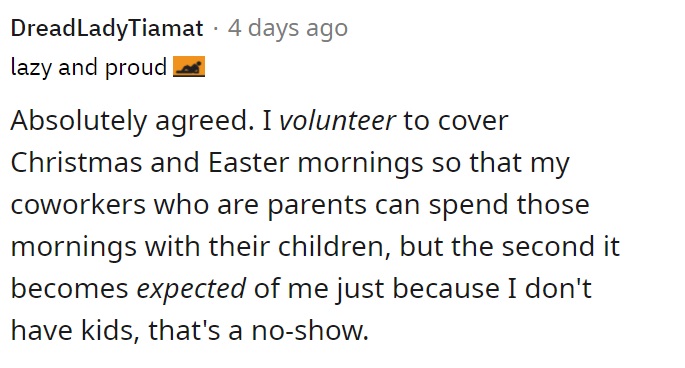 1.

Source: Bored Panda