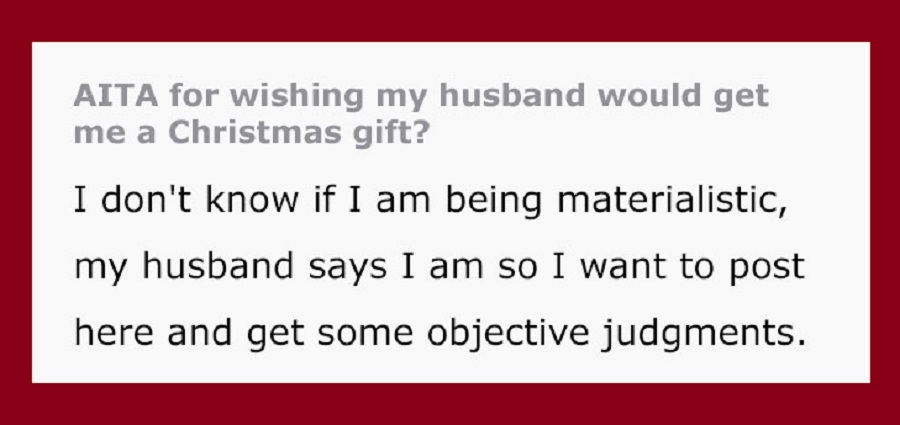 A large part of the Western world puts presents before Christmas, and it's one of the best ways to show love in today's consumerist society. No, it's absolutely not about the money! The gift you put in doesn't have to be something expensive, but it's all about the love.
However, the media often pressures us when it comes to buying Christmas gifts, and some people have some pretty big expectations when it comes to Christmas.
Well, one woman recently decided to take it to the Am I The A-hole subreddit to ask if she was in the wrong for telling her husband that she would like a little Christmas gift. She added that she wants it mainly for the symbolism, like the thought of getting a Christmas gift. She said that she's aware her husband doesn't have much money because he's very reluctant to work, but she wanted at least something small.
So, we invite you to check out the story for yourself below and decide whether she's in the wrong or not.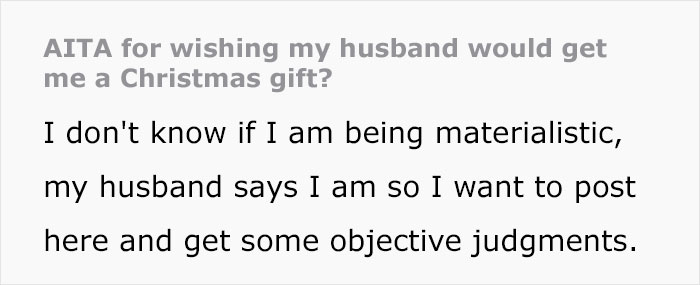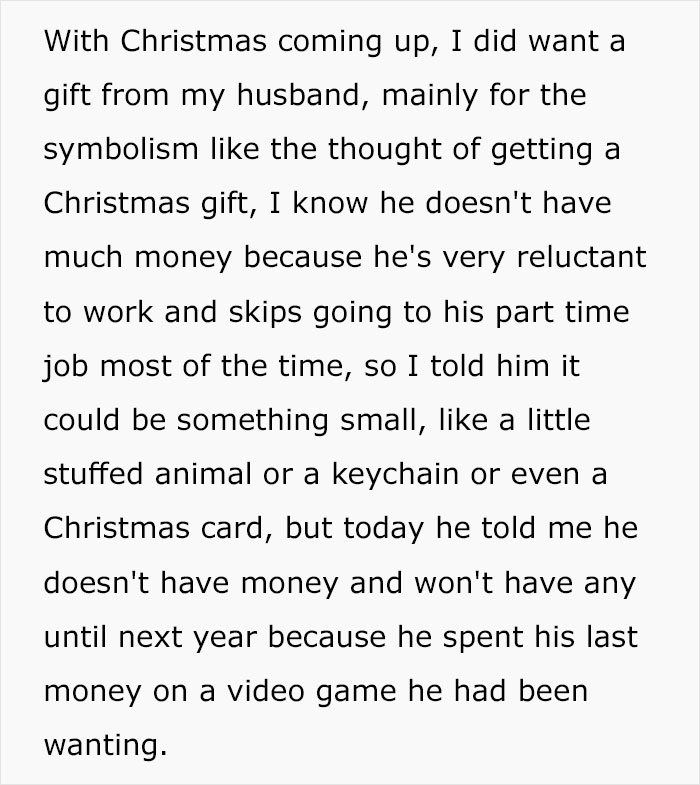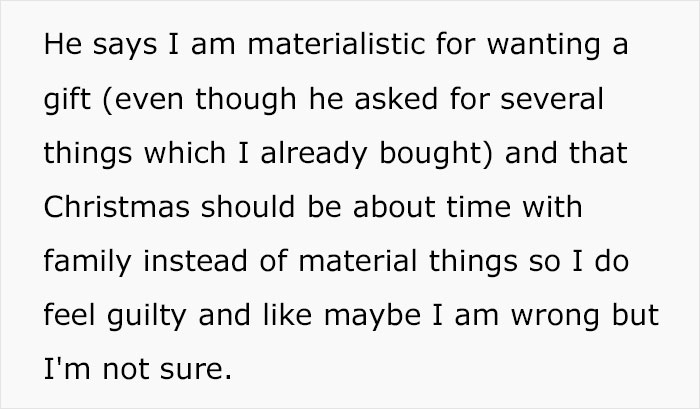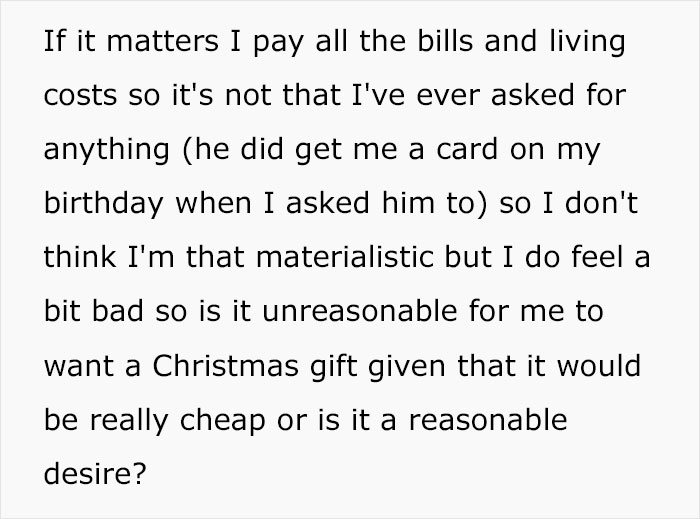 Rather expectedly, Reddit voted that she's absolutely not in the wrong here, and she has every right to ask for a small Christmas gift – especially after her husband demanded a list of gifts.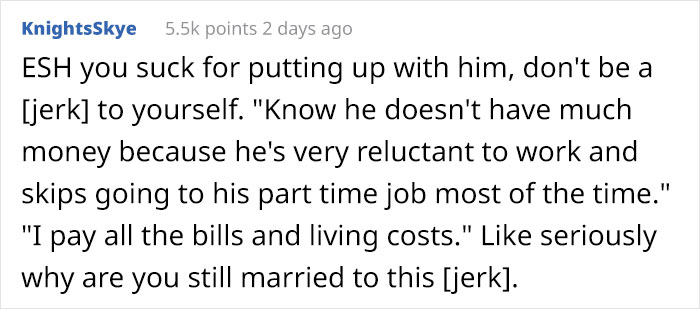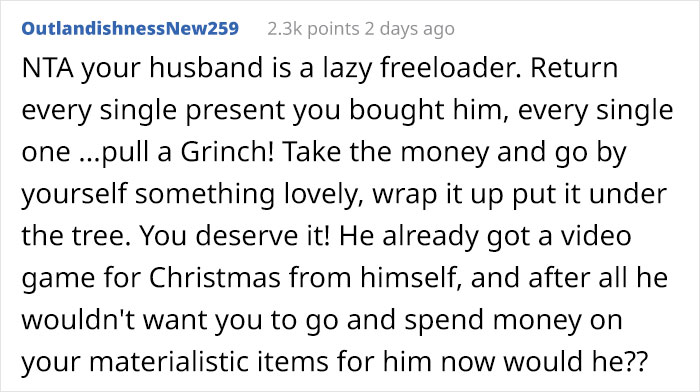 Source: Bored Panda