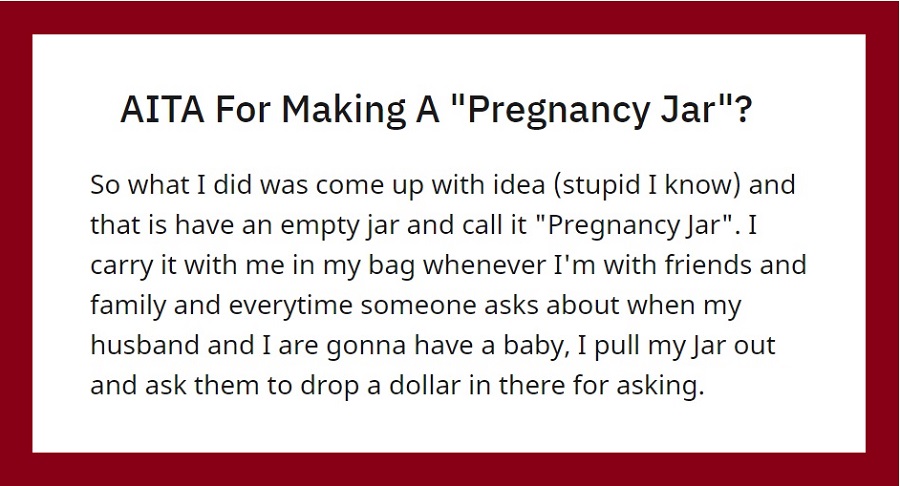 Living in 2022, one would think that the norm has changed and getting married and having children are not the most important things in the world, but many people (especially older generations) still put pressure on younger generations to have children. Unfortunately, recent studies have shown that reproductive problems in both men and women are increasing by around 1 percent per year in Western countries, making it harder for many to have children. Additionally, many people are choosing to not have children, and it's not anyone's business whether someone else will have children or not. And yet, many parents are still putting pressure on their children to have kids. But what if they take it too far?
One woman recently decided to take it to Reddit's Am I The A-hole subreddit and ask if she was in the wrong for making a 'pregnancy jar'. Yes, you read it right.
The woman shared that she and her husband have been trying to have kids for a few years now, but it's still not happening. However, friends and family have been causing them constant stress about having a baby soon, so she came up with an idea – to have an empty jar and call it 'pregnancy jar'. So, anytime someone asks about children, she pulls out the jar and asks them to put a dollar in it. Miraculously, the idea worked, and they stopped asking questions. However, matters escalated when she decided to pull out the 'pregnancy jar' in front of her family – so she now wanted to know if it was an a-hole move to do it. Check out the story below and decide for yourself.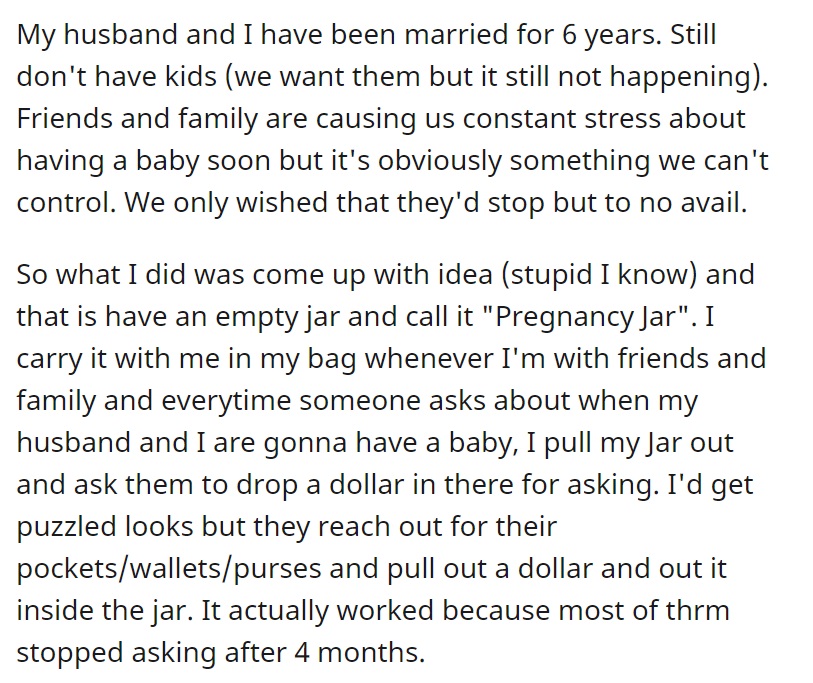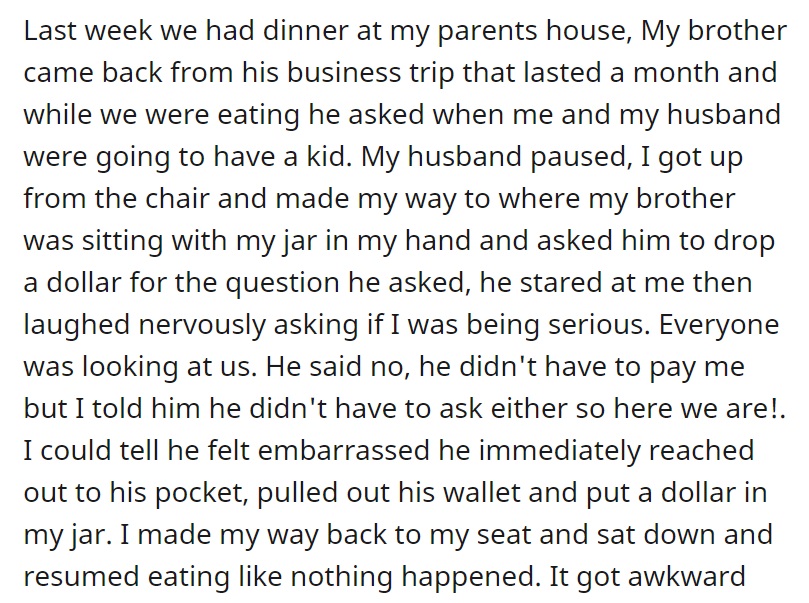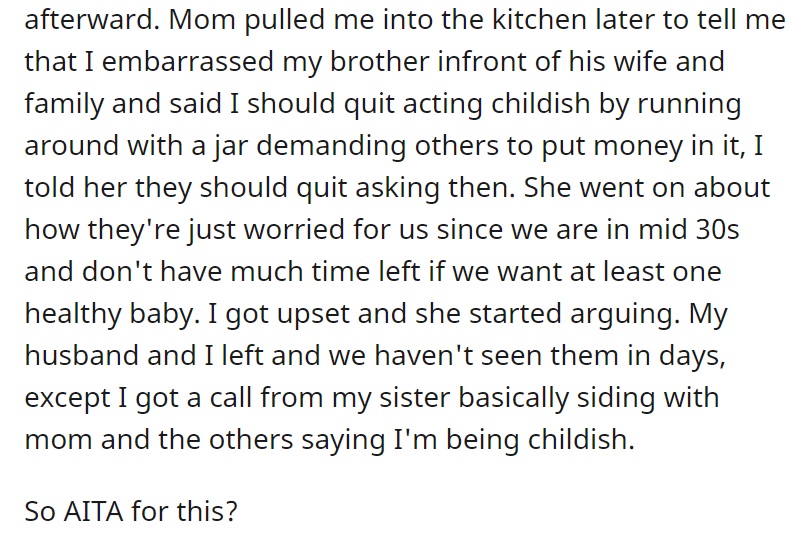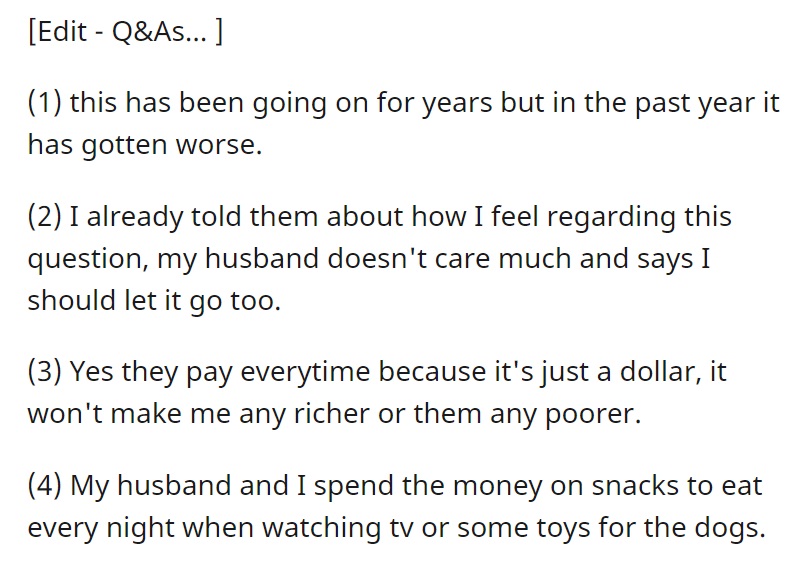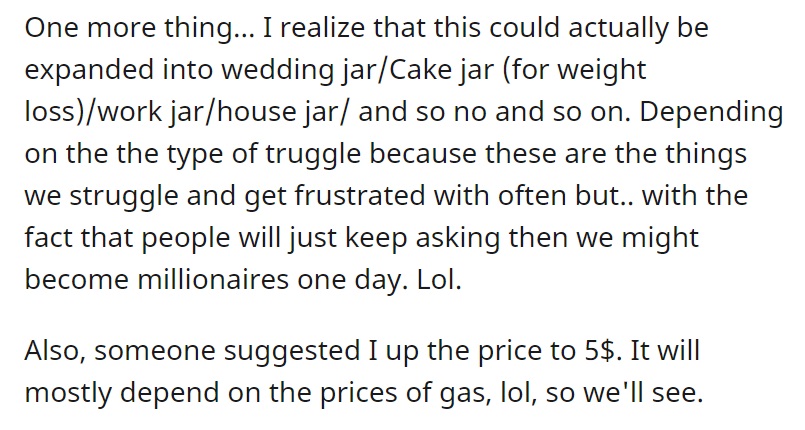 Most people sided with the woman and voted that she's not the a-hole here. Besides, Redditors loved the idea, and many people added that they might 'steal' it for whatever reason – be it questions about getting married, losing weight, etc.