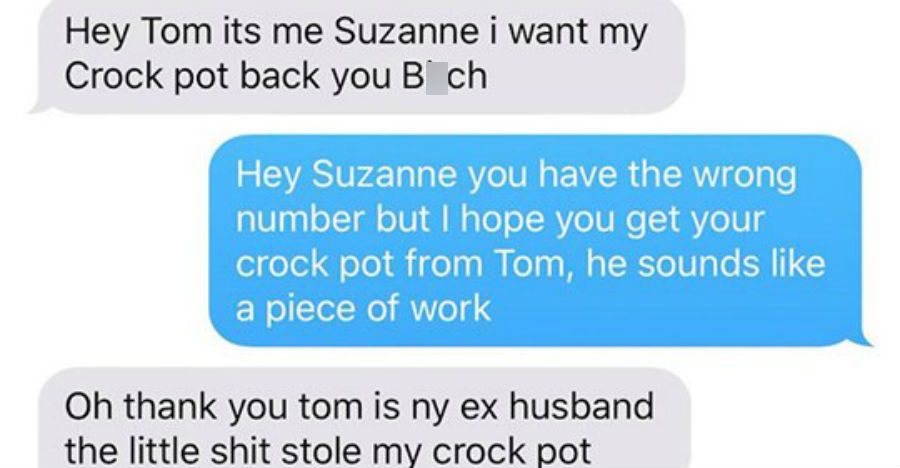 There's often a lot of drama after a breakup, and only a few people manage to have a so-called "clean separation". If they happened to be married or lived together, however, a "clean separation" is almost impossible, and this is a story about a woman that tried to track down her ex-husband after he stole her crockpot. What she found, however, was so much more. The screenshots were posted by writer and editor Elamin Abdelmahmoud, and it turns out that he received a wrong number text from a woman named Suzanne that was looking for a man named Tom.
Elamin decided that he had to know more, and he told Suzanne that she had the wrong number for Tom, but he got more than he expected in response.
As it turns out, Tom is Suzanne's ex-husband, and he also stole her casserole dish. She also claims that he even uninstalled the toilet so she can't go to the bathroom anymore.
Abdelmahmoud's post went absolutely viral, and most people were Team Suzanne. I mean, can you believe this Tom guy?