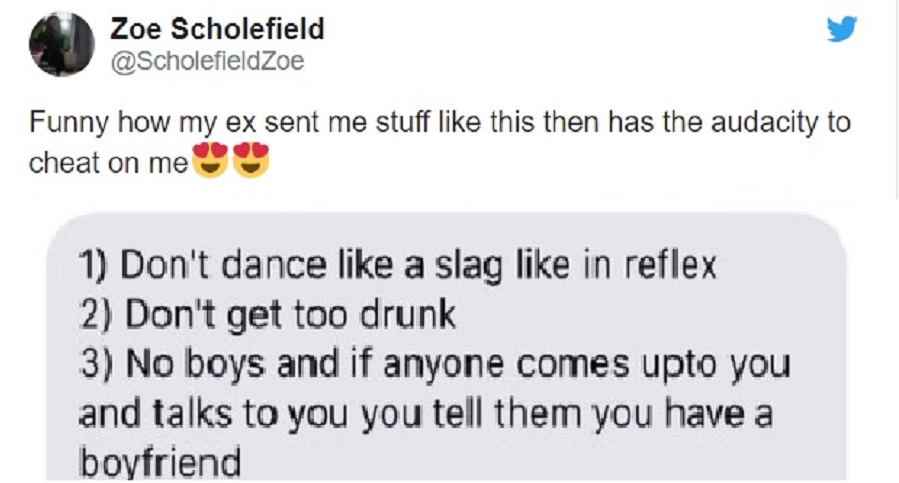 If a boyfriend is no good at the beginning of a relationship, chances are that he's going to be even worse later on, and in different situations.
Zoe Scholefield is the Twitter user that shared a text from her ex that features an exhaustive list of 12 rules he insisted she follows on a night out without him.
She wrote that it's now funny how her ex sent her stuff like this, and then had the audacity to cheat on her. Check out the list of rules this controlling creepazoid sent her.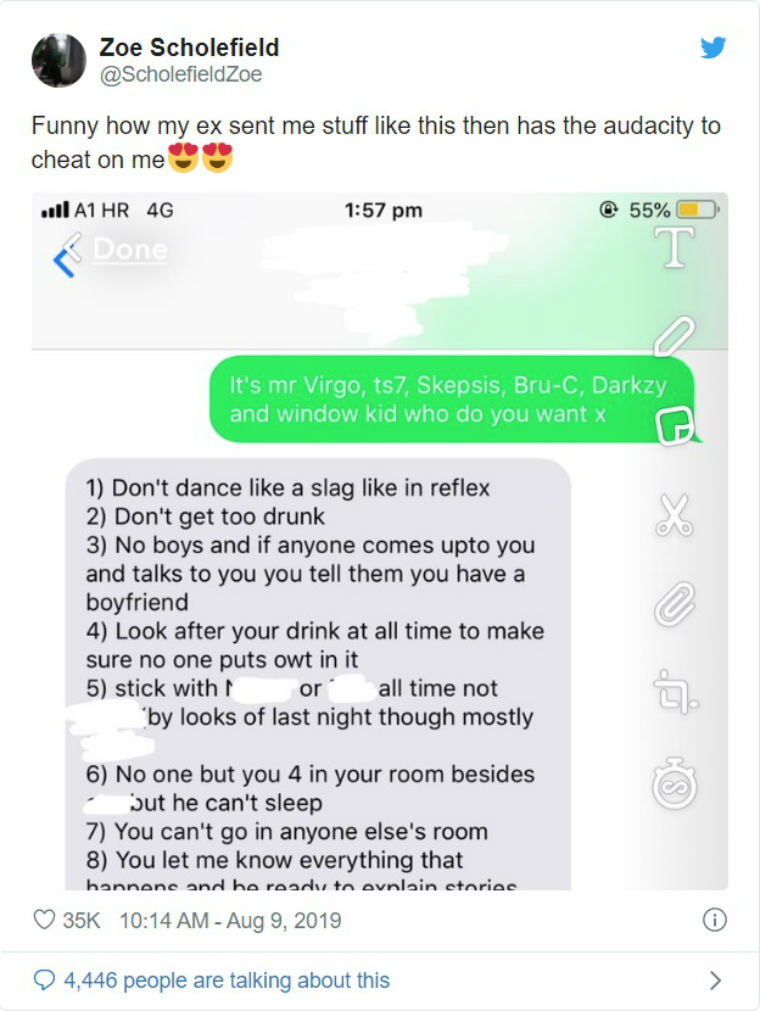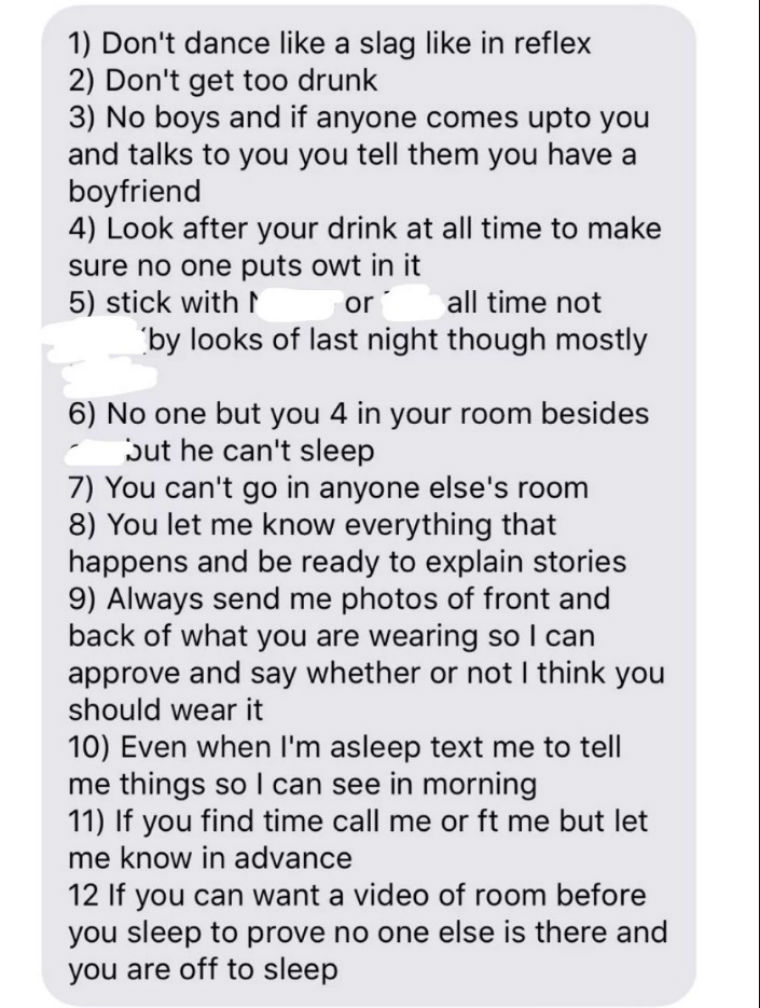 Not only that this behavior is controlling, but it's also considered an assault on her privacy.
People, rightfully so, were outraged: