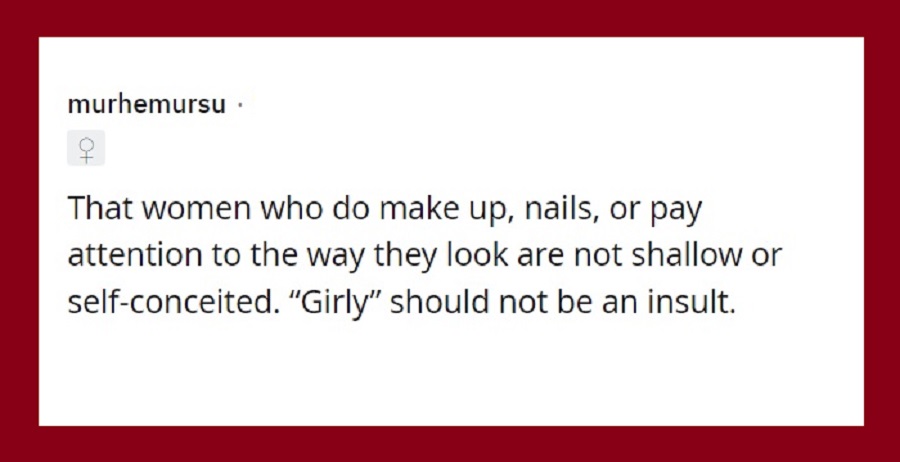 Even though misogyny is all around us, writer Nina Renata Aron brilliantly explained in The New York Times that the word that was once a radical accusation has become a synonym to the gentler 'sexism' and 'chauvinism' in popular use.
So, with the term's popularity comes a better understanding of what it actually means.
Redditor u/horridhollowhead recently asked women of Reddit to share what is some internalized misogyny that they constantly have to remind themselves to unlearn – and women responded.
From the way they look at themselves to the language they use, we present you with some of the most prominent responses below.

10.

9.

8.

7.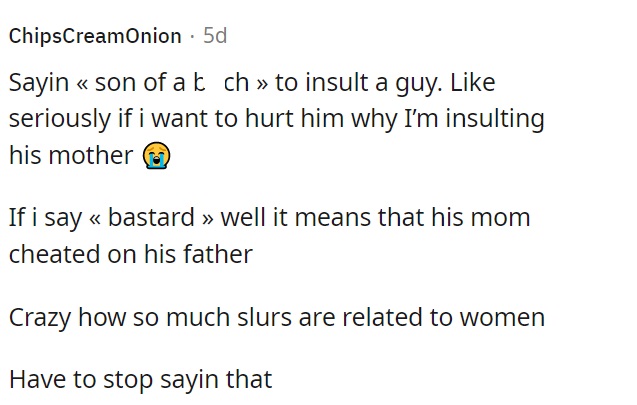 6.
5.

4.

3.

2.

1.